Extremely high HVAC nominal capacity than hourly loads
Hi all,
I am trying to understand why my Autosized HVAC system's nominal capacities are so higher than the hourly load values of the heating/cooling system in DesignBuilder v7. I am using the following template (Fan Coil Unit with Electric Boiler & Air Cooled Chiller):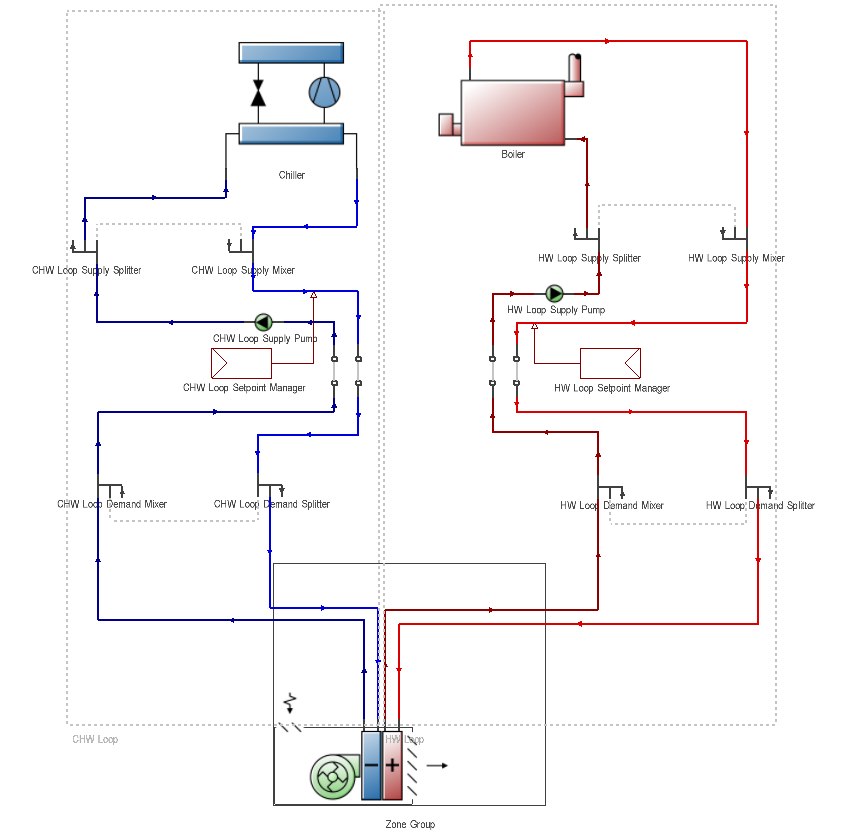 In the Output summary tab, I have nominal capacities in this range:

However, my hourly load profiles are significantly smaller than nominal capacities from E+ reports in Results Viewer.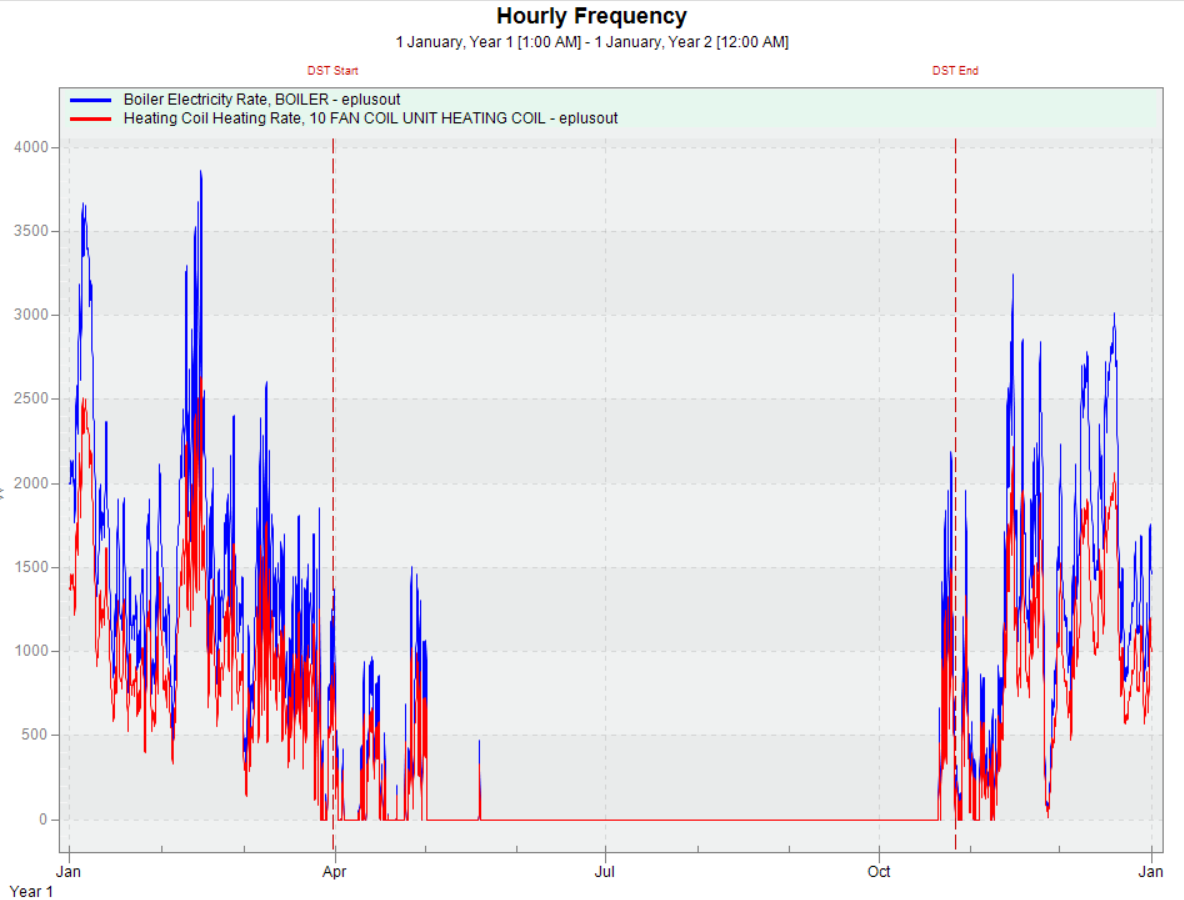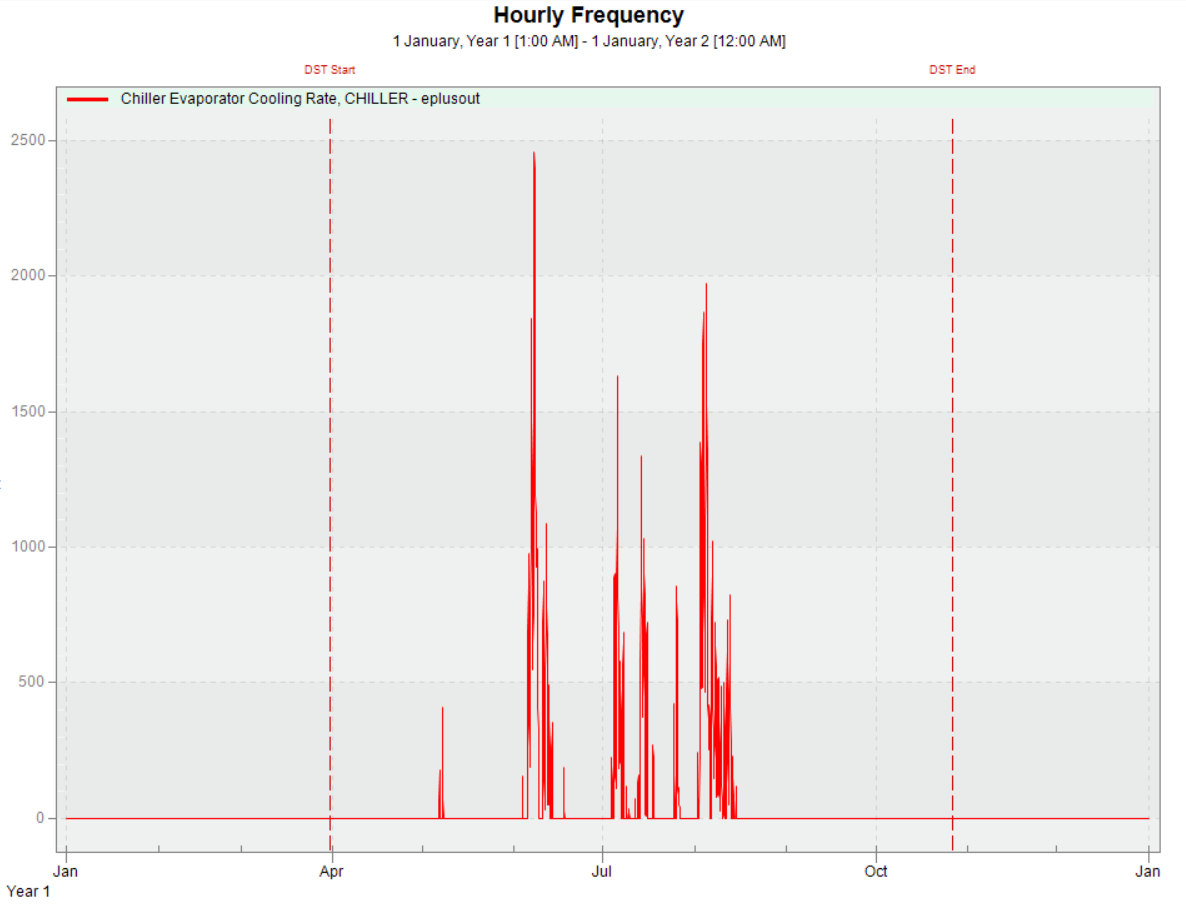 My HVAC system is autosized with Global sizing factors for heating and cooling 1.25 and 1.15, respectively.
I am trying to understand the reason behind the significant difference between them. Am I looking at the wrong outputs to understand the sizing capacity and system load profiles? In that case, can anyone suggest what terms I should be looking for? Or else, the autosizing of nominal capacity is being done very differently in the simulation, which I expect to have a closer value to the peak of the individual hourly load.
Any insights would be helpful.
Best,
Debayan
Edit: The EnergyPlus file is attached here: https://we.tl/t-Wea0EysCqD