Secondary Chilled Water Loop Setpoint can't be controlled
There is a similar post in the past, but that answer did not to work.
PlantApplicationsGuide_Example3.idf is one of ExampleFiles for EnergyPlus. It has Primary/Secondary Chilled Water Loop connencted through HeatExchanger:FluidToFluid.
CW Sec Supply Outlet Node is set to 6.67°C by SetpointManager:Scheduled, but actually it's not controlled and it's around 20 to 27°C,which is much higher than the setpoint of 6.67°C.
Does anyone know how to control this supply outlet temperature of secondary chilled water loop as desired?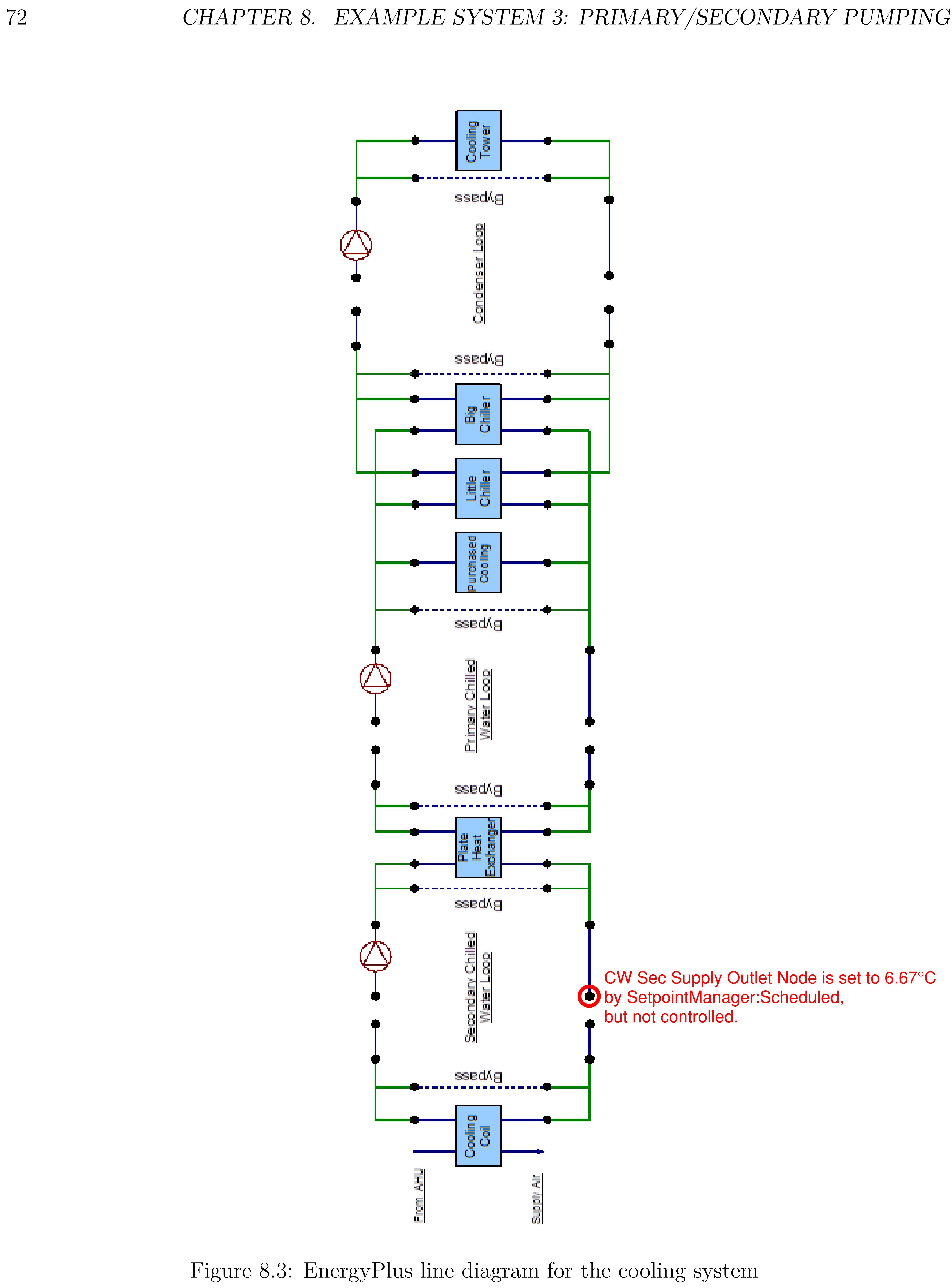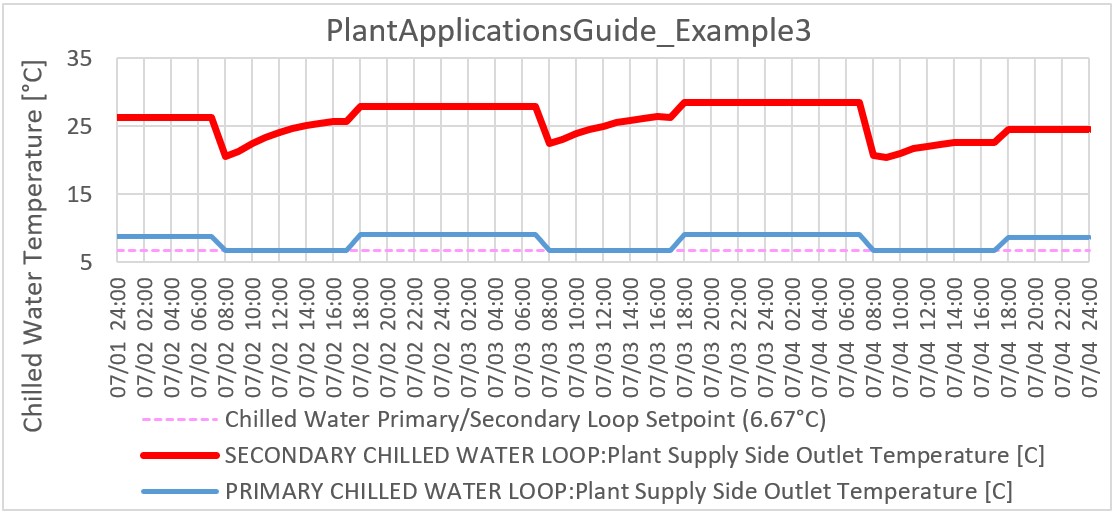 Originally, Control Type of HeatExchanger:FluidToFluid is UncontrolledOn, so I changed it to CoolingSetpointModulated and input Heat Exchanger Setpoint Node Name, but in vain.
I tried the following changes, but none of them worked.
Increased Chiller Nominal Capacity and Pump Design Maximum Flow Rate.
Set EMS to override the Temperature Setpoint.
Changed theTemperature Setpoint higher than Temperature Setpoint of primary chilled water loop supply outlet.
Not only this example file, but also other my own model that uses HeatExchanger:FluidToFluid has similar Uncontrolled Temperature problem (but my model is a bit complicated, so I explained the problem with ExampleFile). Any insights would be appreciated.