Temperature dependent window control using EMS
I am working on a model with unitary air to air heat pump and AFN (without distribution). Natural ventilation setpoint 22 and cooling setpoint 24. What I want is system should first check if the outdoor temp is between 18-35 and the indoor temp is above 22- Natural ventilation should be working and only if these conditions are not satisfied only then HVAC should be running. First, I tried only hybrid ventilation but natural ventilation is running fine when the indoor temperature is between 22-24 and as the temp goes above 24 cooling loads are coming. I even tried doing it with EMS (i referred that relative humidity based temperature control) but still as the indoor temp goes above 24 cooling loads are coming.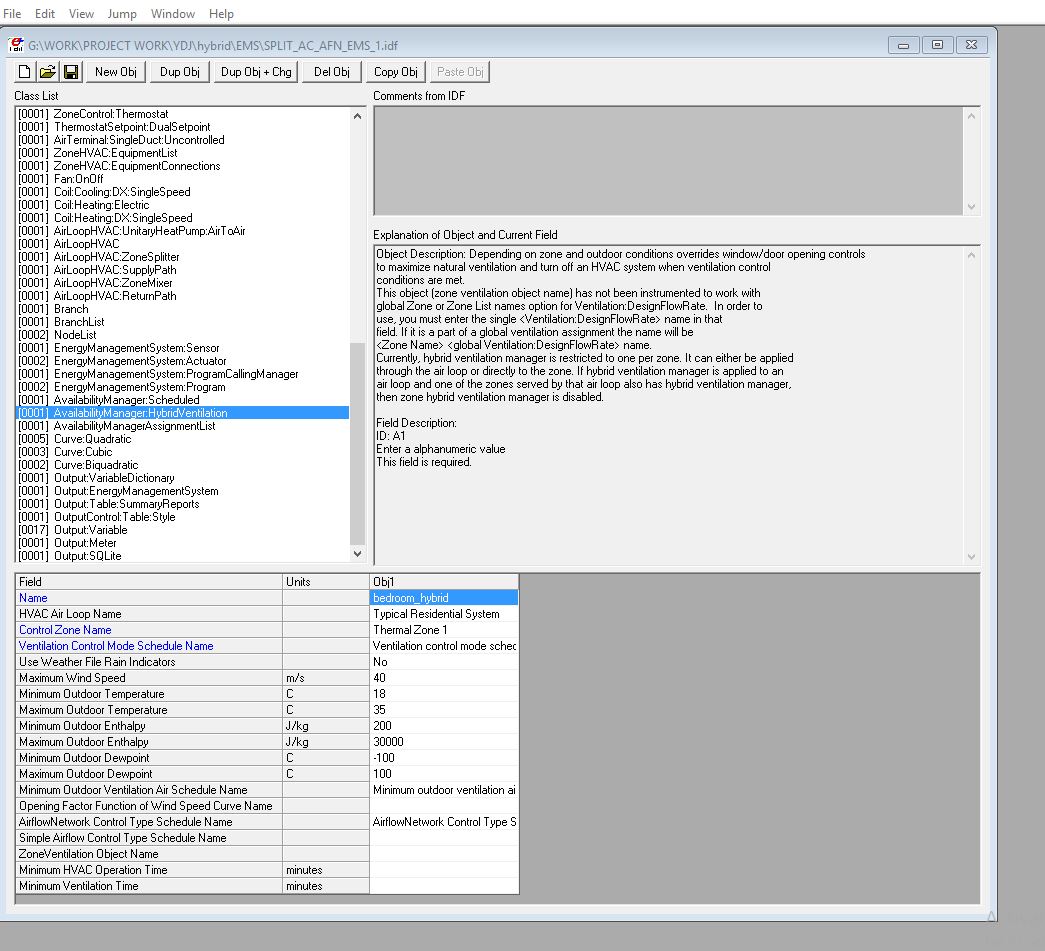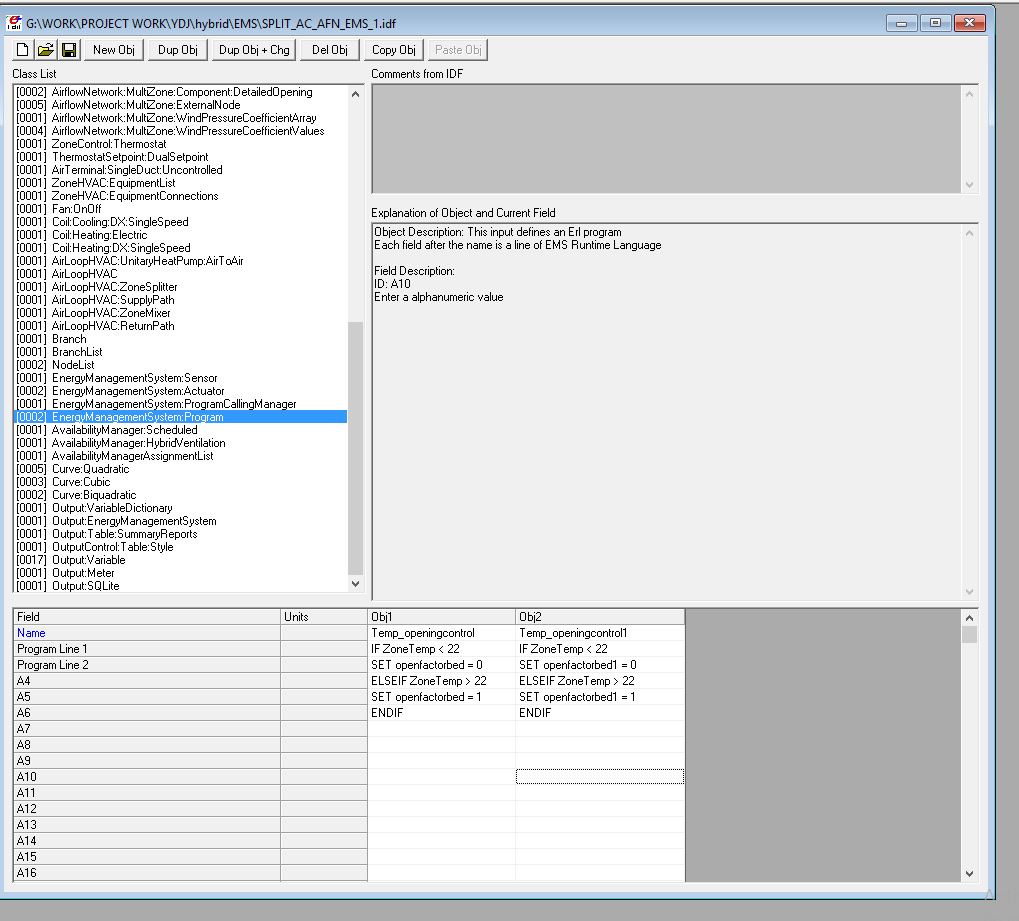 so can anyone help me with the same, please?
Comments