The simulated zone temperature does not meet the thermostat Schedule?
Hi All: I simulate a small office with a fan with coils ( see the attachment), I've assigned the thermostat schedule into zones, and the zone is served by diffusers.
I think the zone temperature should match the thermostat schedule, but it is not. E.g, I set the heating thermostat schedule is 75 F, but the final average room temperature is only 64 F.
I set most values as autosized, and I think if I set the thermostat value and only care about the indoor temperature, I should not worry about the envelope parameters?
It would be nice if you can give me any clue. Thanks~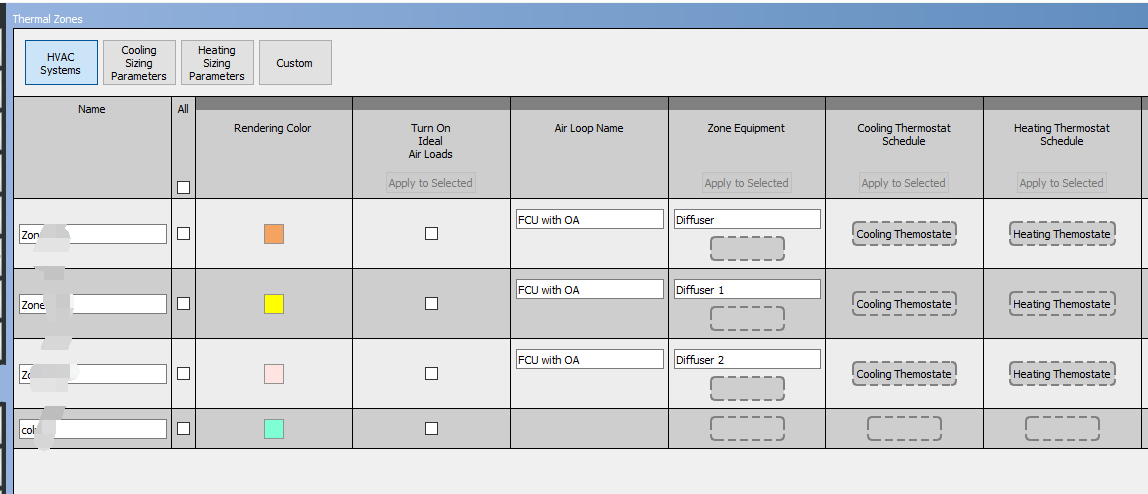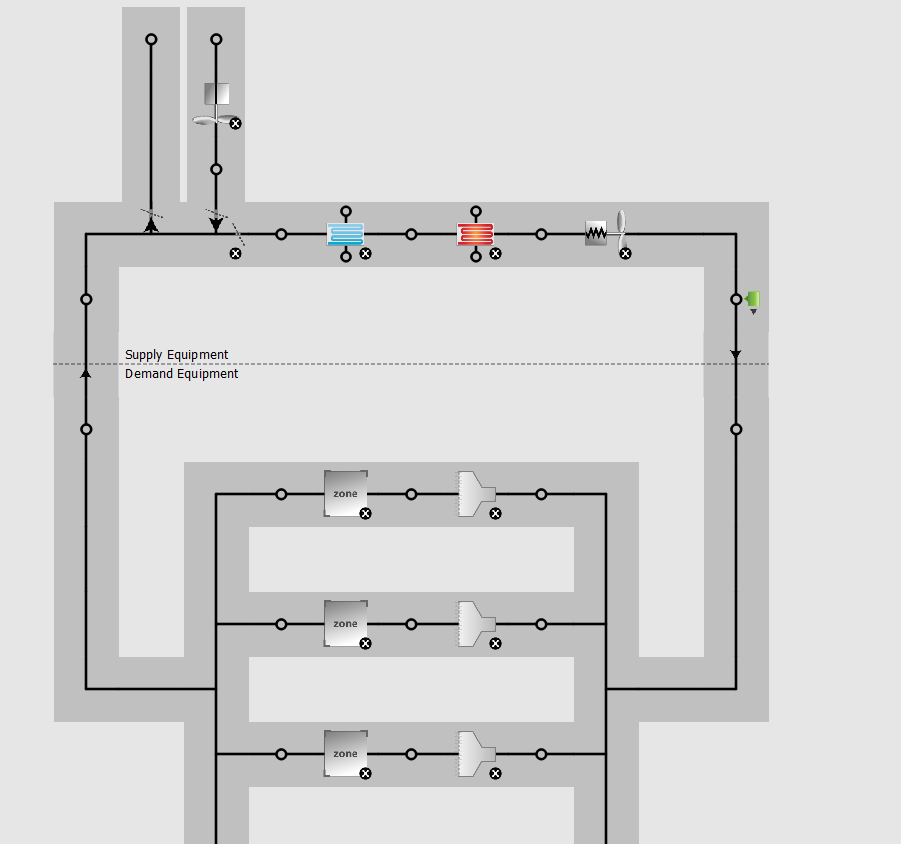 Comments