Overlapping surfaces in Radiance
Hello Community
I'm reviewing IES VE daylight calculations using the radiance (radiance 5.1) module. On inspecting a model of a room I see that all room objects(wall, floor, ceiling) are made from 2 identical surfaces with flipped normals. For example, the 'ceiling' has 2no identical polygons - 1 looks up and the over looks down. See below.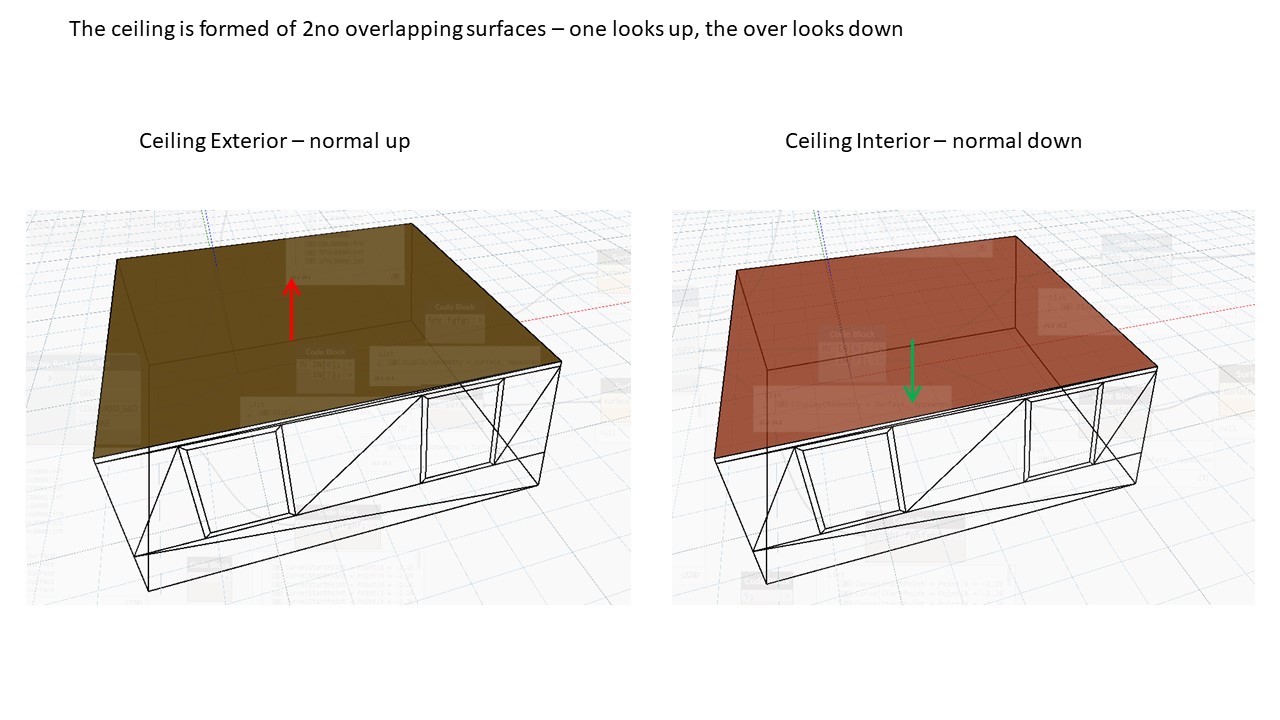 My understanding is that this will at best extend calculation time or at worse cause incorrect result (duplicate rays from each surface or use the exterior reflectance when the interior was required.
Does anyone know the definite answer? Are this results valid? What is the effect of duplicate surfaces overlapping?
Thankyou.