Occupancy Sensor Measure Error
I applied the this measure, occupancy_sensors_for_lighting and received following errors, any ideas how to solve ?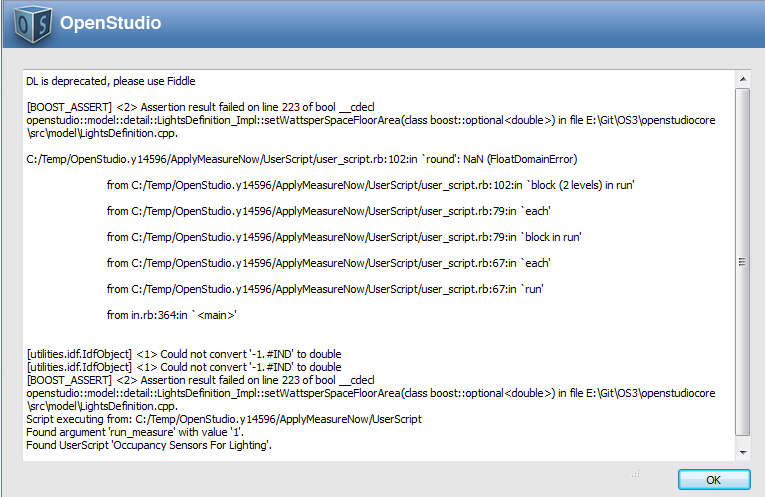 Besides is there any way to specify which spaces or thermal zones will be controlled by the sensor ? Now it seems like that it will be applied to the entire building.
Thanks
Comments