I have consulted the InputOutput guide and the "search" function but with poor results about how to model a cooling only fancoil in openstudio. At the moment I am using a simple air loop with a cooling coil and a fan, with a single duct uncontrolled diffuser. The setpoint is a simple scheduled setpoint manager. See the image below for more clarity.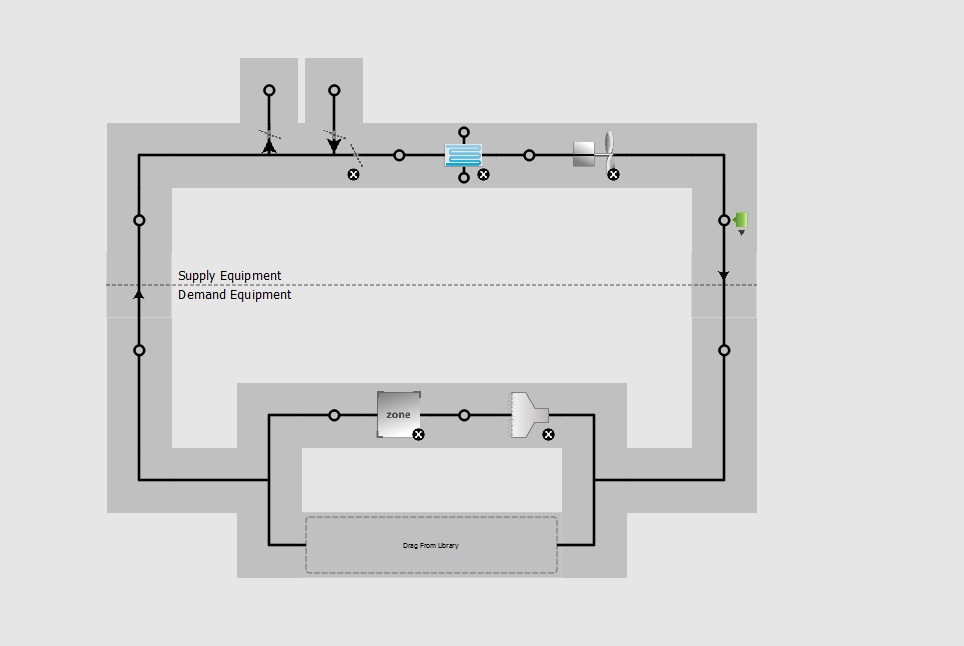 I wonder if this configuration can be used to mimick a cooling only fancoil. The major incongruence is that the fancoil recirculates and cools the indoor air (the ach are assured with a VAV system) while with this configuration it will take fresh air from outdoor. I have also tryed to use a 4pipes fancoil, but apparently I cannot place it anywhere in my loop (both demand or supply side nodes). I have read that the 4 pipes configuration can be used to simulate a 2pipes configuration, setting the availability schedules accordingly. I have also tryed to simulate without the outdoor air intake, but the simulation fails with the following error:
"IP: IDF line~3526 Object=CONTROLLER:MECHANICAL VENTILATION, name=CONTROLLER MECHANICAL VENTILATION 1, Required Field=[Zone 1 Name] was blank"
Thanks to anyone that will contribute
Federico