DX Heating coil is running parallel to DX cooling coil
Hi all,
I am using HVACTemplate:System:UnitaryHeatPump:AirToAir to model a heatpump. It has a DX cooling and DX heating coil. I use the utpur variable Air System Total Heating Energy and Air System Total Cooling Energy to analyse when heating and cooling is required:

Watching the eso file it seems that the heating coil is also operating during time while cooling is mostly required. Like in parallel. How can this happen?
The thermostat is set to operative temperatures and heating/cooling is only available during occupied hours. Here the detailed output variables plotting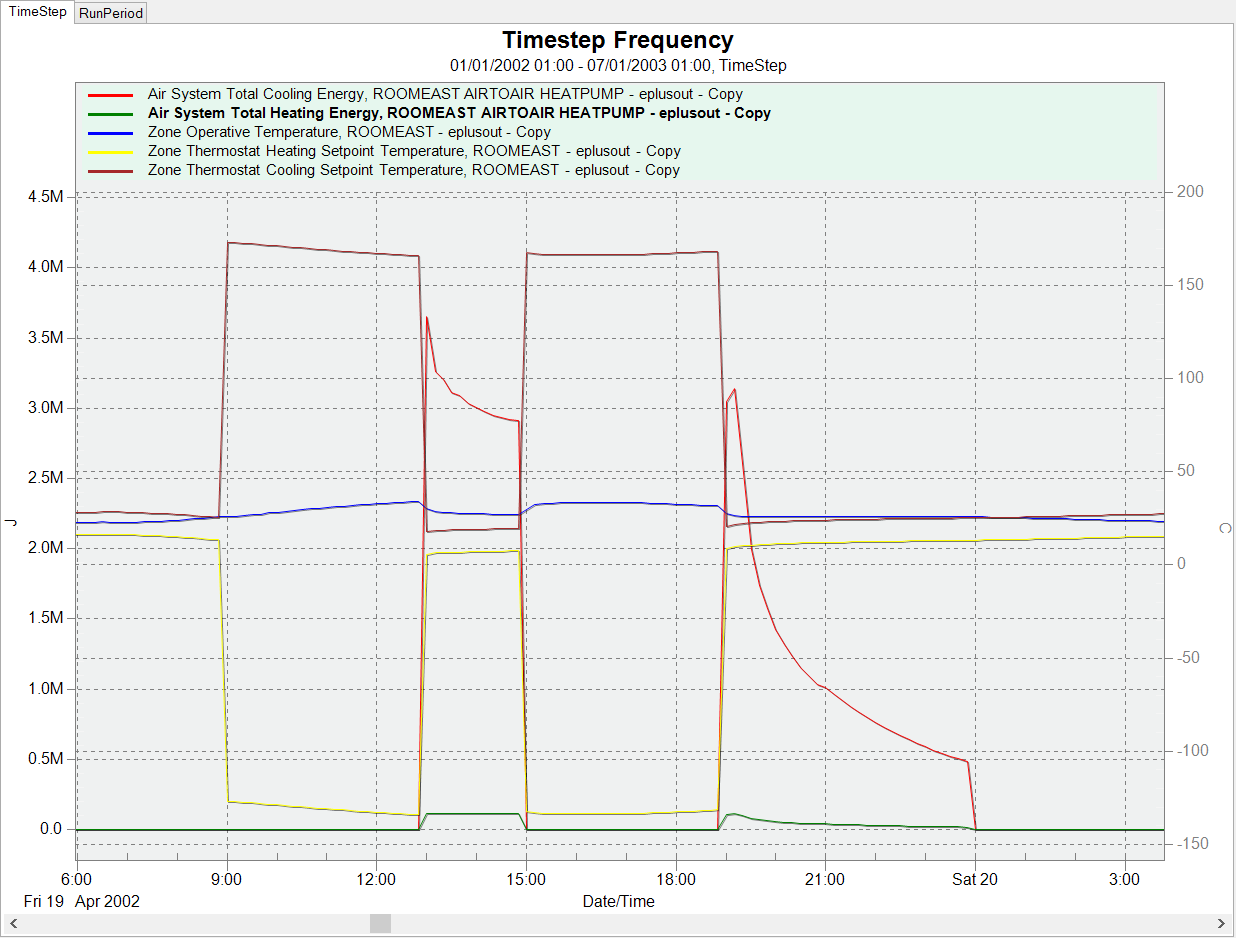 Comments