baseboard btu per hour sizing
Does anyone understand where I can find the btu per hour size calculated by Open Studio?
The size it reports is 0.46 gpm, but this is meaningless because there are lots of different heaters out such as single pass or two pass that produce more or less heat with the same exact flow rate. Additionally the fins per inch and size have effects on the conversion of GPM to BTU/H.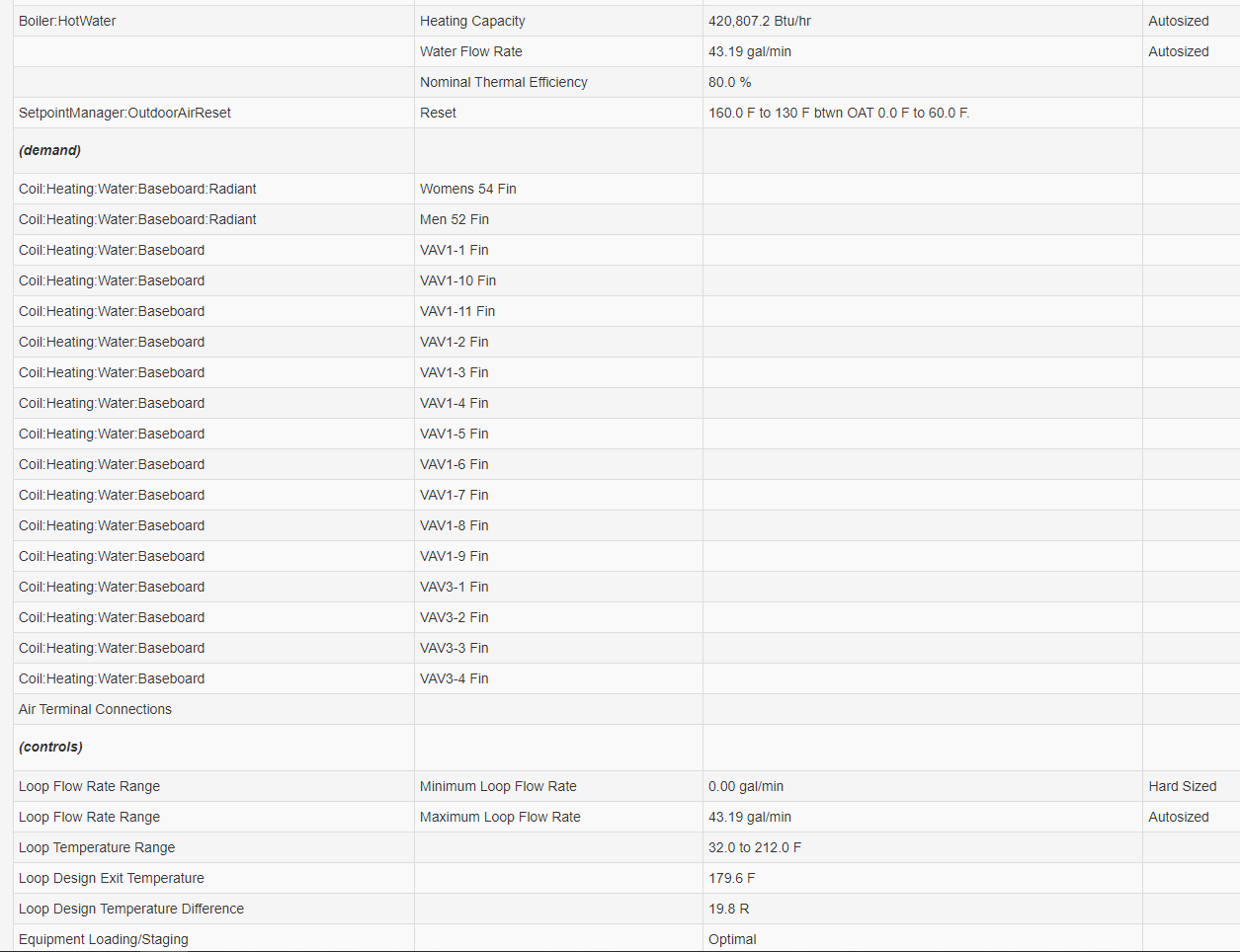 I noticed an old post says people agree that this "autosize" is not reported and should get fixed:
This post also illustrates the problem
I've read through tons of literature is there is nothing about the AVERAGE air temperature. All Baseboard is sized by entering air temperature of 65. See below. Where would I find the existing air temperature? This is nowhere.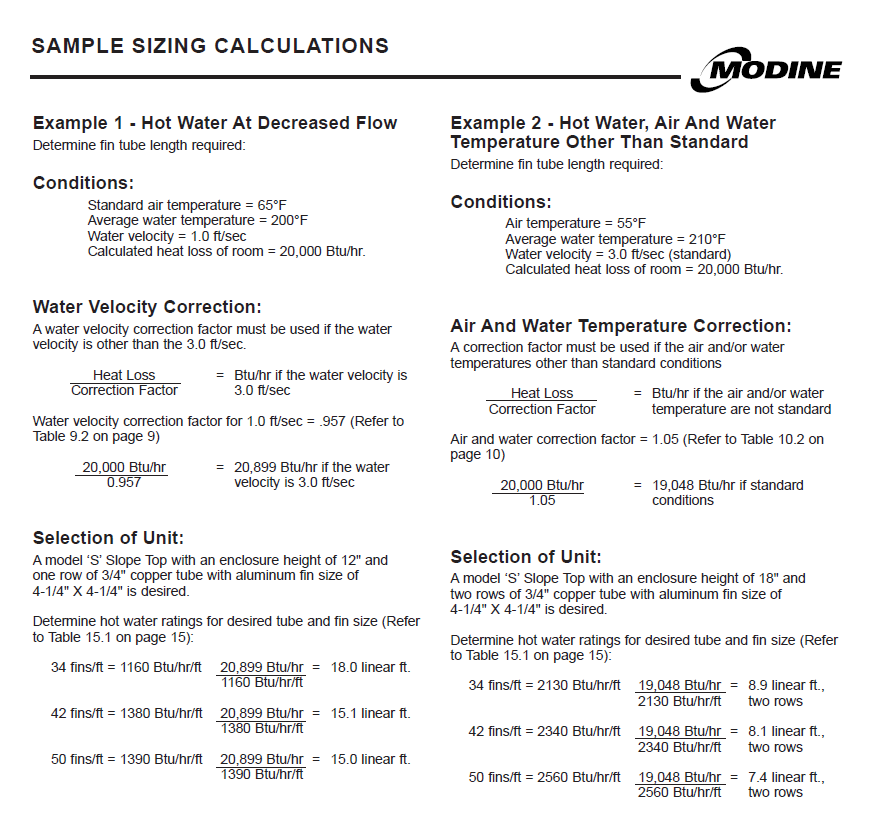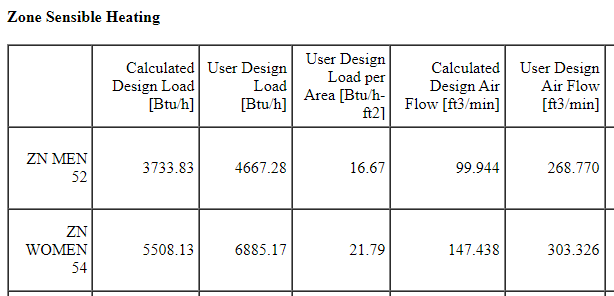 It seems as thought it's doing 105.67 btu/hrF * 65degF to get the 6.89 MBH. The 65 deg seems to be calculated using average water temperature (160 to 130 = 145)- average air temperature of 75 (90 outlet air from 60 inlet air). But I'm not sure where it gets these air temperatures. I can't find any literature to verify that finned tube outlet air temperature is 90 degrees, and nominal air inlet is 65 so i'm even further confused.
unfortunately open studio results doesn't even show the UA size so i have to use EPlus Output.
This may seem simple because this room isn't provided directly with tempered ventilation, but other rooms have tempered ventilation which complicates things and it is not obvious what the sizes need to be for the baseboard.