E+ Coincidental Load > Noncoincidental
I'm looking to output (coincidental) building block load envelope components using an E+ model.
The issue is that the coincidental block heating load (from the Facility Component Load Summary report) is (significantly) higher than the sum of the non-coincidental zone heating load peaks (pulled from the Zone Component Load Summaries), which should not be the case.
Has anyone had this issue? Any solution?
Another anomaly is that the "Time of Peak Load" is blank in the Facility Summary.
Context:
The attached image shows the Facility Summary, with the right-most two columns showing the sum from Zone Summaries.
The building is modeled in v8.8 with district heating/cooling, ideal loads air systems, 0 internal loads, annual heating design day object entered for SizingPeriod:DesignDay, and all options in the SimulationControl object set to "yes".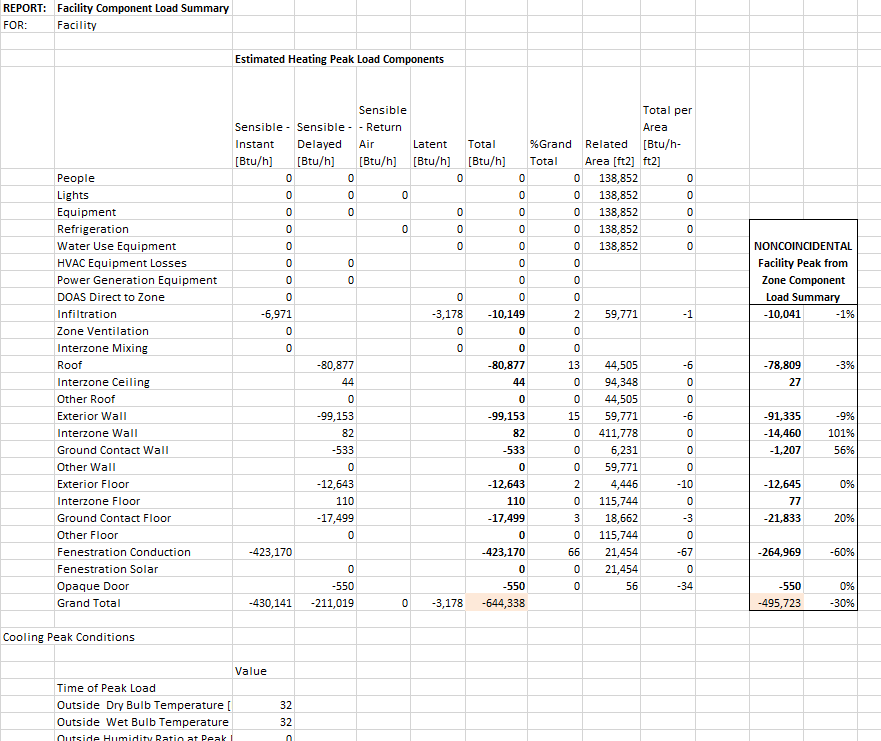 Comments