How to combine conventional water-heater with heat-pump water-heater?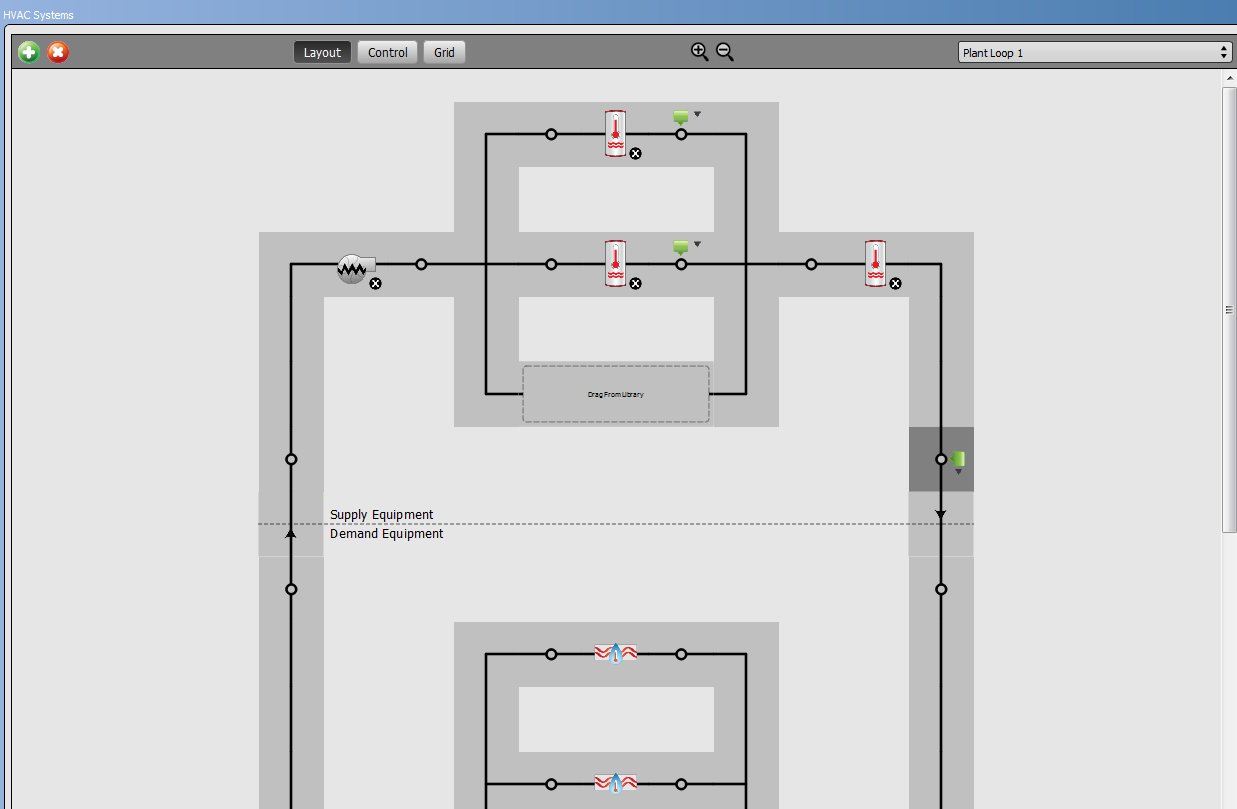 I would like to simulate a configuration where a conventional water heater running on specified fuel type and a heat pump water heater are combined in such a way that both share the same water tank. This water tank then supplies heating and hot water. (The water tank is modeled also by a weater heater with zero Watts heating capacity).
Although in OpenStudio 1.6.0 there is no heat pump water heater in the menues, it is possible to create a preliminary scheme in OpenStudio with two conventional water heaters and then to adapt the loops in IDF-editor replacing one water heater with a heat pump water heater.
The supply side loop looks like this:
  o---[Water Heater]------------o
  |                             |
  o---[Heat Pump Water Heater]--o---[Water Tank]--o
  |                                               |
                                                  |
                                               [Setpoint MGR]
                                                  |

However, this scheme did not work satisfactorily, since the setpoint manager apparently has not been able to keep temperature in the Water Tank within desired bandwidth.