OpenStudio error when splitting spaces
Hi All, I'm running OS v1.7.0 and used this handy tutorial to split some spaces: https://www.youtube.com/watch?v=WWu_J...
When I paste-in-place the split geometry into a fresh new space, I get this error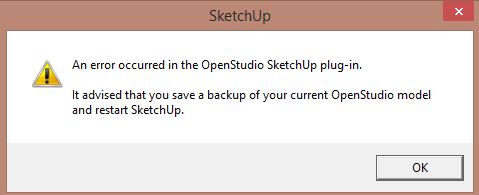 Ruby console says this: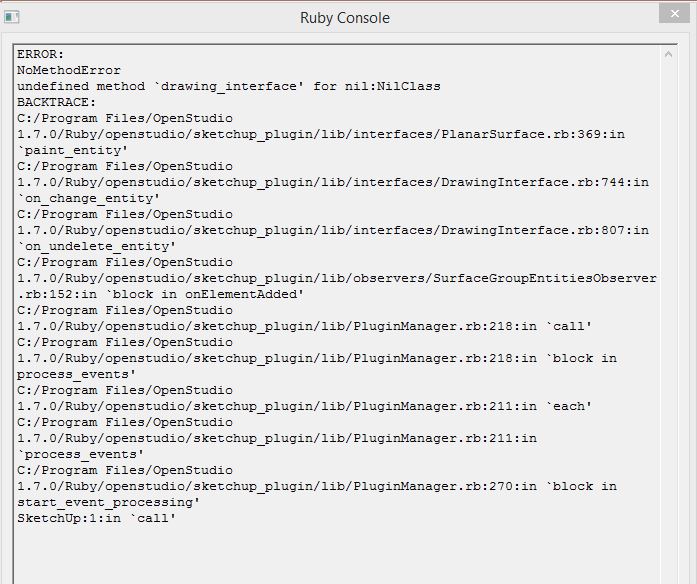 I save a backup, reopen, run diagnostics (no errors), and things seem okay....? The one issue I can see is that some of the interior surfaces of the split spaces think they are exterior, and I can't seem to change them via the inspector, even if I delete and redraw, re-surface match, etc.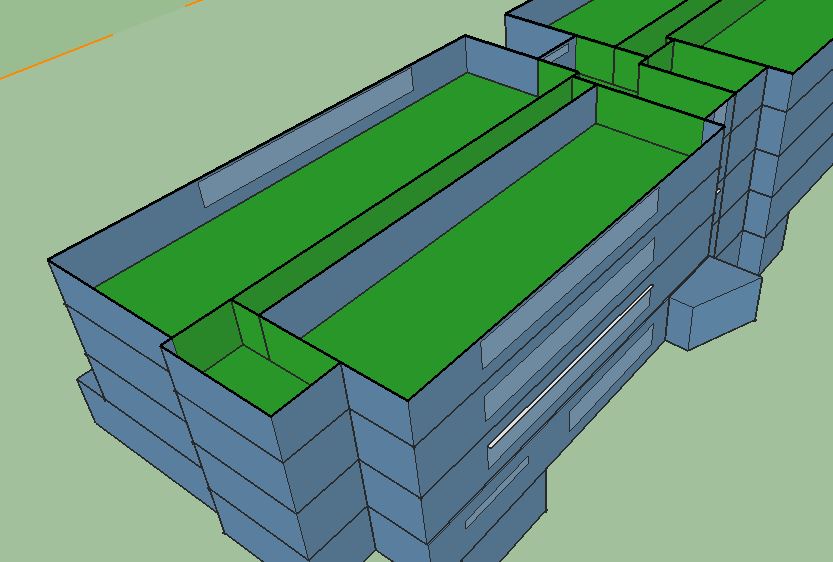 This happens every time I try to split a space with this model, but not with other models. Has anyone experienced this? Any tips? Should I abandon this and revert to an older version of the model?
Thanks in advance, Elizabeth