PAT not connecting to AWS
Greetings,
I'm getting an error "Error starting AWS server" when attempting to connect to AWS. I tried different AWS keys, AMI versions, instance types, firewall settings, different computers and two different internet connections.
Would any be able to point out a solution?
Windows 10 Pro build 17134.1246
Openstudio version 2.9.1 (I guess PAT is the same version)?
I attached the debug message: it seems from the yellow highlight that I'm requesting an AWS vCPU higher than my limit?
The AWS EC2 consol screenshot shows my current limits. Should I request a limit increase for [Running On-Demand Standard (A, C, D, H, I, M, R, T, Z) instances]?
I checked my EC2 console and there were no instances launched when running from PAT.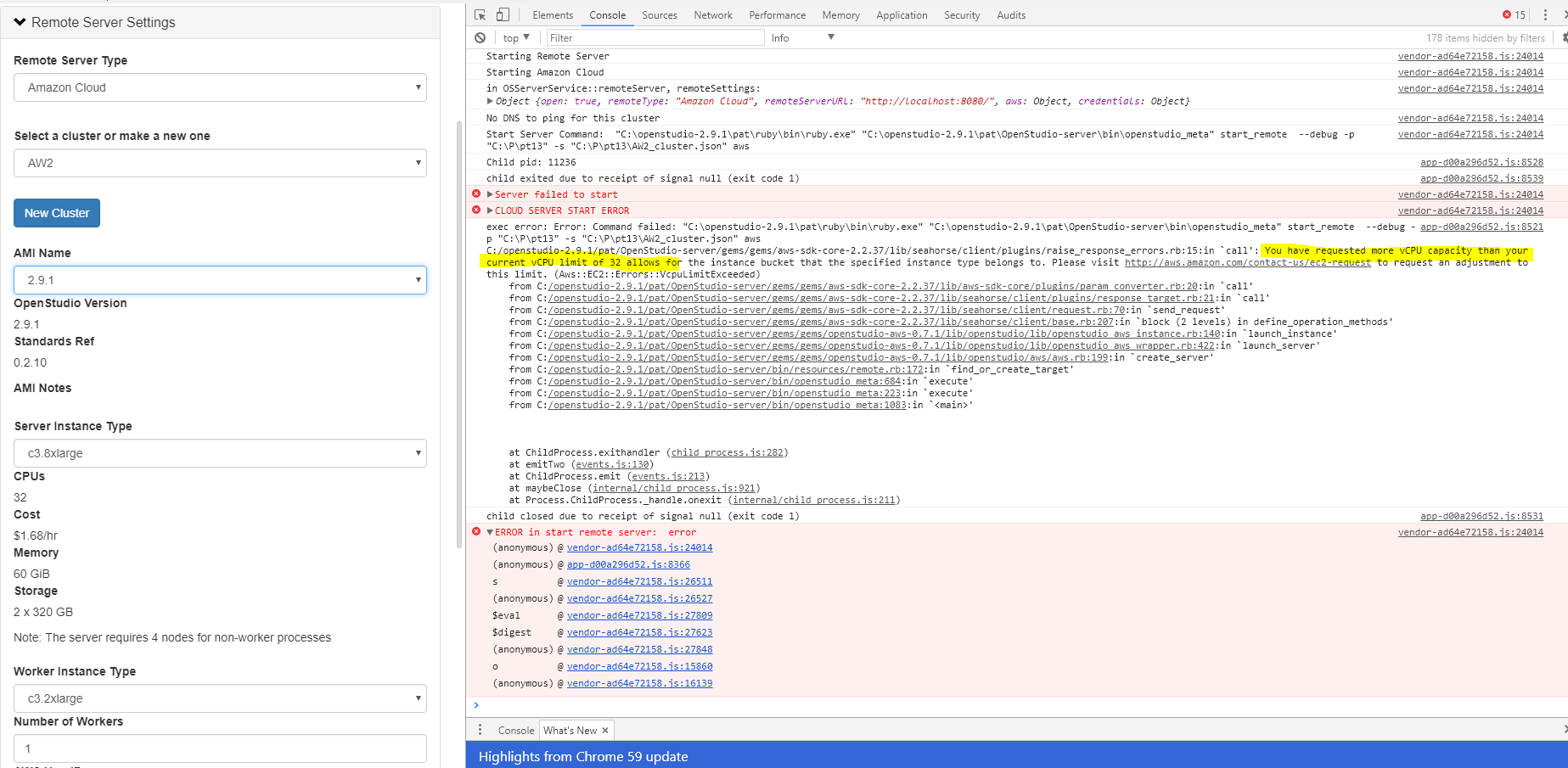 Thank you.
Comments