Downgrade IDF 9.x to 7.x: Viewfactor calculation using Radiance eplus_adduvf.exe
Hi all,
I´m trying to get Radiance´s tool adduvf.exe to work, as it was developed to bypass Energyplus limitation with non-convex zones for the FullInteriorExterior solar distributions. The software was meant to read the idf geometry, compute View factors, and write them back in the idf - I suppose that using the Zoneproperty:UserViewFactors:bySurfaceName.
Investigating the tool with Radiance developers here , it seems it was written for IDF 7.x versions, and does not work with IDF versions 9.X.
Does anyone know how to downgrade an IDF file from 9.x to 7.x? Or any other work around this issue?
So far it encounters an error related to the geometry syntax: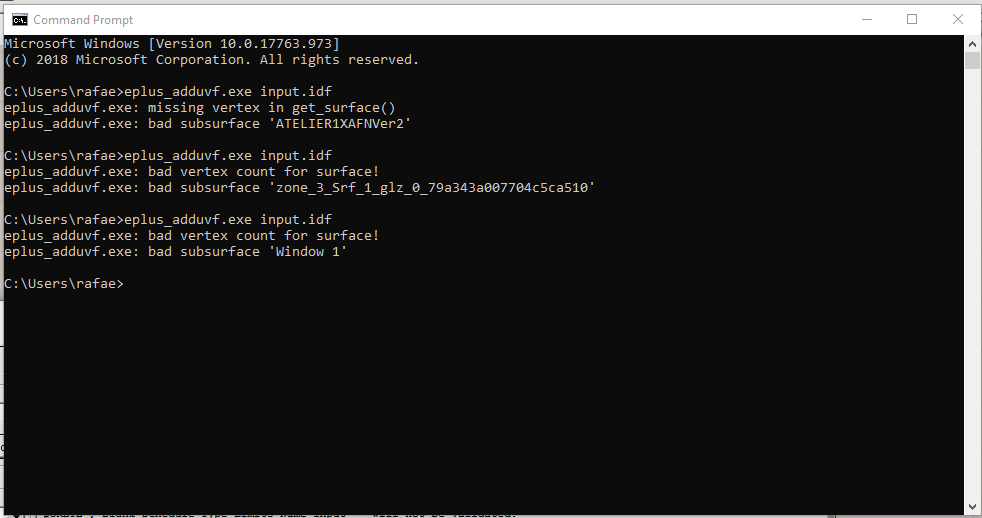 There are some more details on Radiance forum.
Thanks, Rafael