What subcategory others mean in cooling category?
I have simulation model with VAV w/Air cooled chiller by HVACTemplate.
Looking at the result file, I find subcategory other in Cooling category which I have not seen in my experience as below.
Does anyone know what this mean or any documentation explaining this?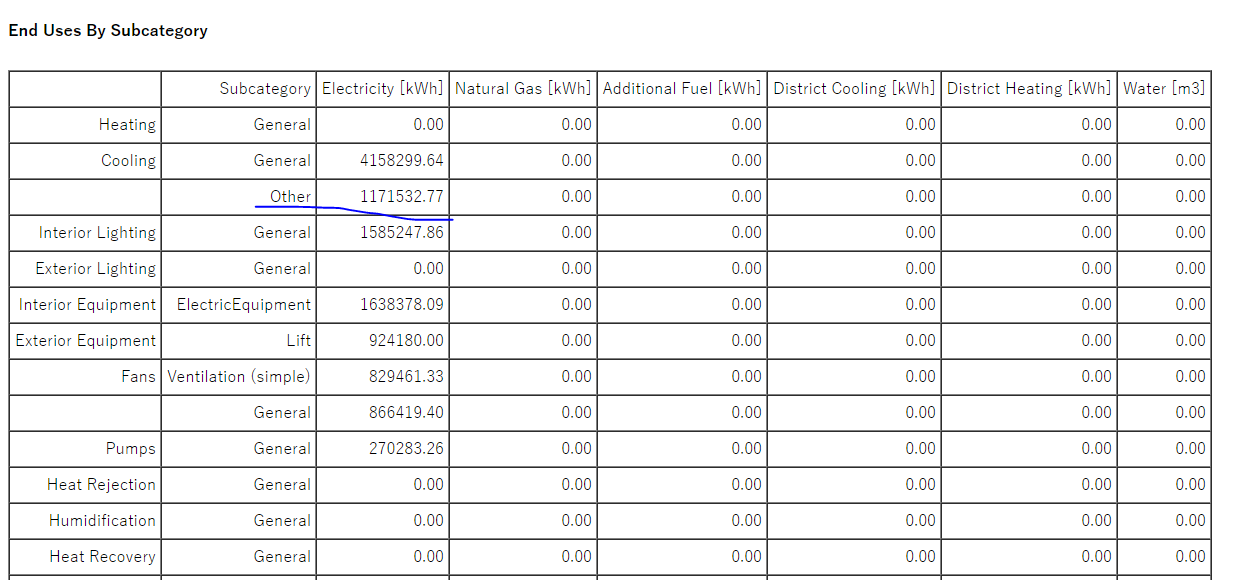 Comments