Electric equipment inputs
Hello,
I am working on a house model in EnergyPlus, and I need to add internal loads such as TV, fridge, cloth washer/dryer... etc.
May I know where can I find the proper inputs to use in my model?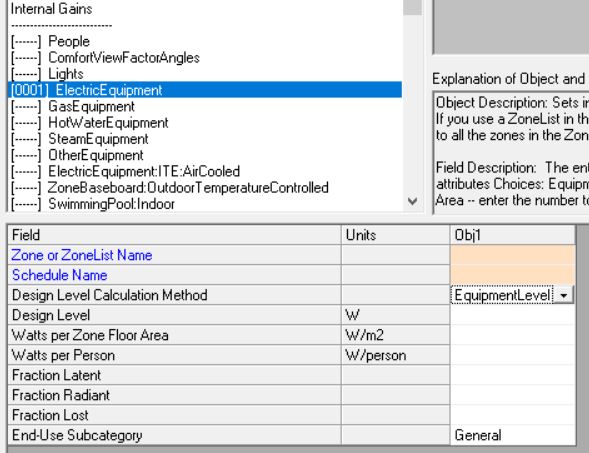 Any help or guidance would be highly appreciated.
Thank you