Conditioned and Unconditioned Spaces
Hello,
I am modelling a building and I have some thermalzones with equipments and thermostats and others without both.
My problem is that few spaces without any equipment are being reported as conditioned and becuase of that the conditioned area of the building is incorrect.
I have already tryed to put an equipment on the thermalzone and then remove it, but it did not work. Also tryed to turn on enable ideal air load and then turn it off, but also did not work.
Another thing is triking me is both tables: Building Area and EAp2-1. Space Usage Type , both on OS HTML report. How is it possible for the building to have an área of 8725m² which 4860m² are unconditioned (accordint to table EAp2-1. Space Usage Type and 6328m² of conditioned area and 2396m² of unconditioned building area according to table Building Area??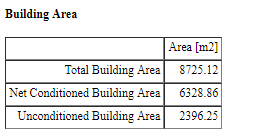 Building Area Table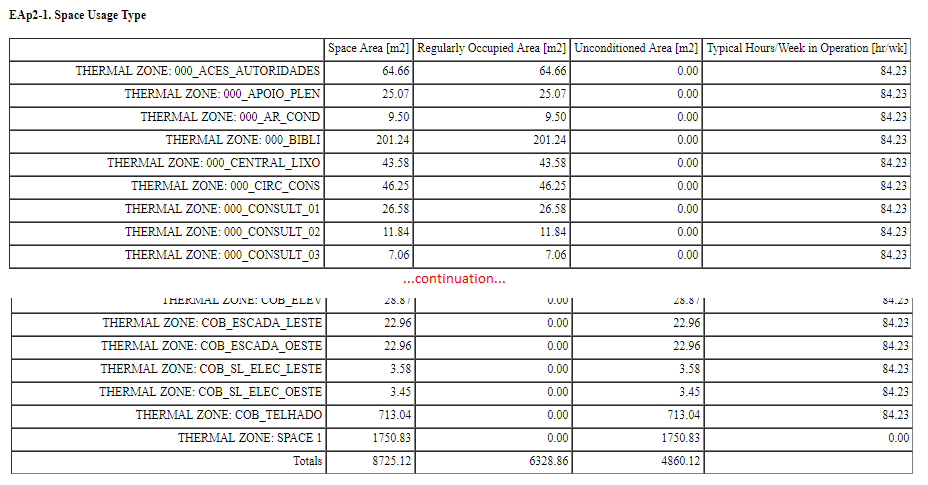 Any idea on how to solve it?
Thanks a lot.
Comments