COP and EER with and without Supply Fan Power
Hello to all,
I have been reading a lot questions on UnmetHours forum and other foruns online but could not find te answer for my question.
The closest question I found on this topic is from @GeraldoPithon but it still doesnt answer my queston: Output "Standard Rated Net COP" in OpenStudio different from "Input Rated COP" in EnergyPlus report
So I have my own understandings and I want to know if it is valid for EnergyPlus (OpenStudio):
First Understanding
The rated-high-speed-COP (see figure 1) I have entered on my Cooling Coil (object: Package-Rooftop-VAV-with-PFP-boxes) is equal to the one I see on under Nomial-Efficiency-[W/W] on Cooling Coils Table (see figure 2). Thus, this is the COP for the condenser unit(coil+pump) excluding supply fans, as we can see on a note under the mentioned table: "Nominal values are gross at rated conditions, i.e., the supply air fan heat and electric power NOT accounted for. ").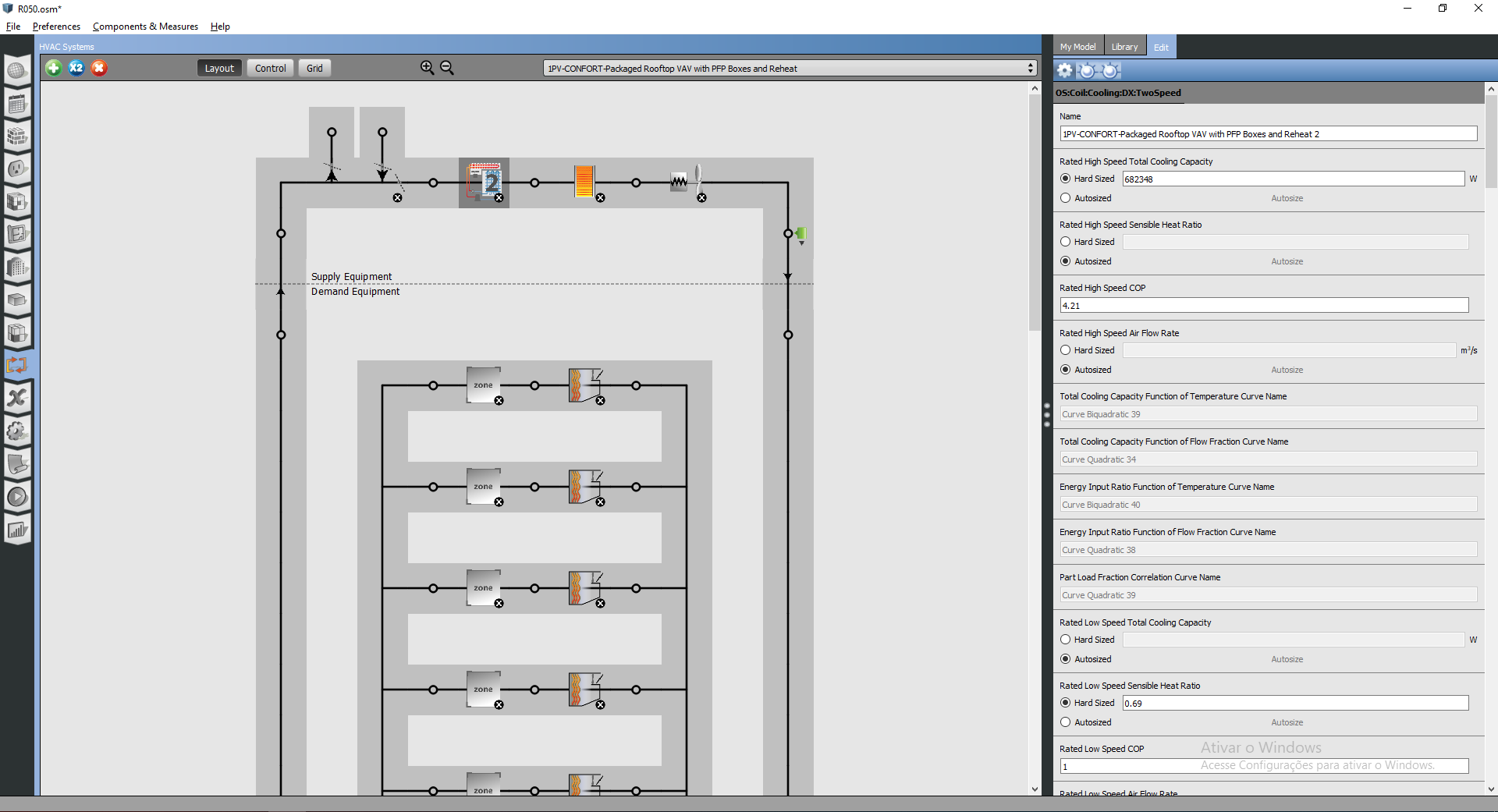 Figure 1

Figure 2
Second Unerstanding
Following ASHRAE 90.1 section G3.1.2.10 and section 6.5.3.1.1 I did my own calculations for all fan powers. ASHRAE 90.1 says I shall break those power off of each condenser COP (or EER). But as far as I am concerned, I dont need to perfom those calculations as I have both COP (including and excluding supply fans) on Tabular Outout Report from OS. I can see the COP including the supply fans under DX-Cooling-Coils Table (see figure 3), and as it says on a note under this table: "ANSI/AHRI ratings include supply fan"

Figure 3
Did I followed a correct logic?
Thanks a lot guys