How to implement Gas Combined Heat and Power CHP system in HVAC using OpenStudio
Hi,
I am currently trying to simulate a building powered by CHP unit. But I actually have no idea about how to do that in OS (that I have just started to learn how to use it), I read a lot of comments/answers to questions related to this topic, but I didn't understand much ..
---
While looking in my OS library I found this component:

Is this the CHP unit that I should add in the loop? Or is it more complex?
---
I also read that I should add ElectricLoadCenter:Distribution and ElectricLoadCenter:Generators measures, but I couldn't find them in the BCL library and I still don't know how to write a measure. Does anyone have the measure and can share it with me ?
Any help would be most welcome... Thanks
---
Edit: Here are some screenshots for what I have done so far with Capstone C65 (the component above) but I cannot get it to turn on in the result report (it is like there is only the water heater and the boiler).
PlantLoop1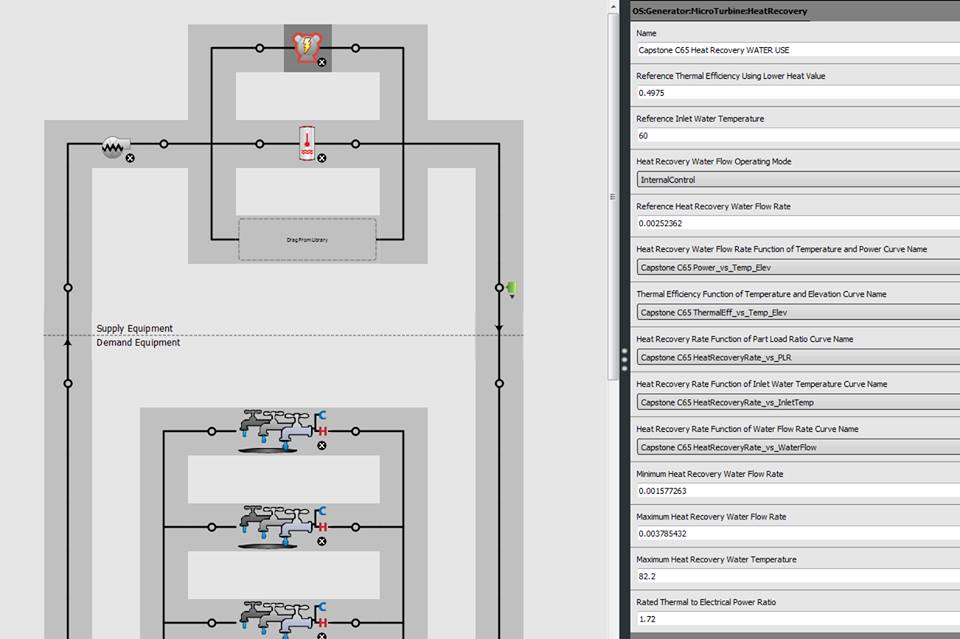 PlantLoop2