How to implement one component (CHP unit) for two plant loops ?
Hi !
I am supposed to simulate a building with only one CHP unit (15kw), but it seems like I need to implement 2 different CHP because I have 2 plantloops as shown below: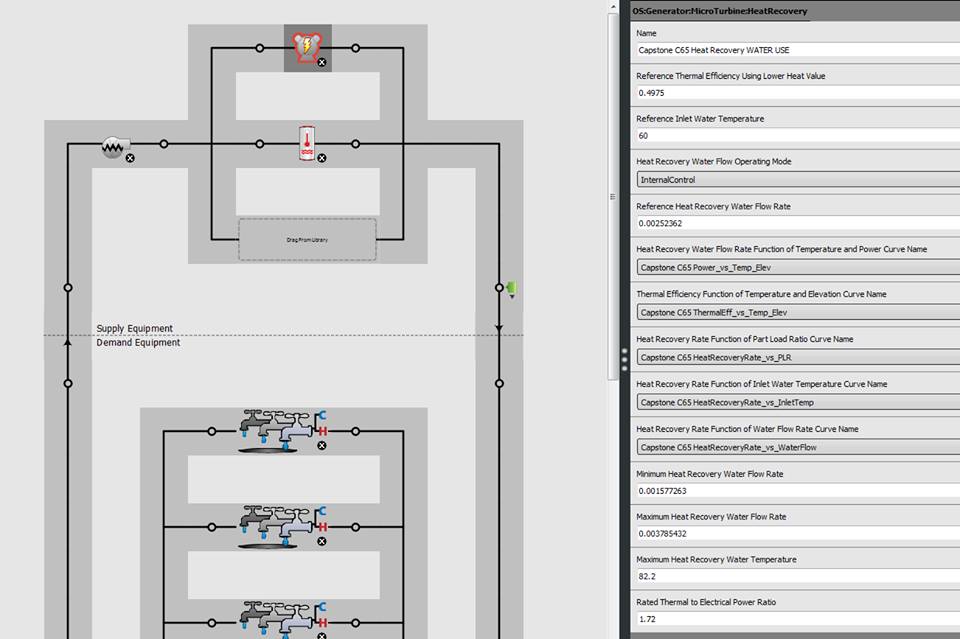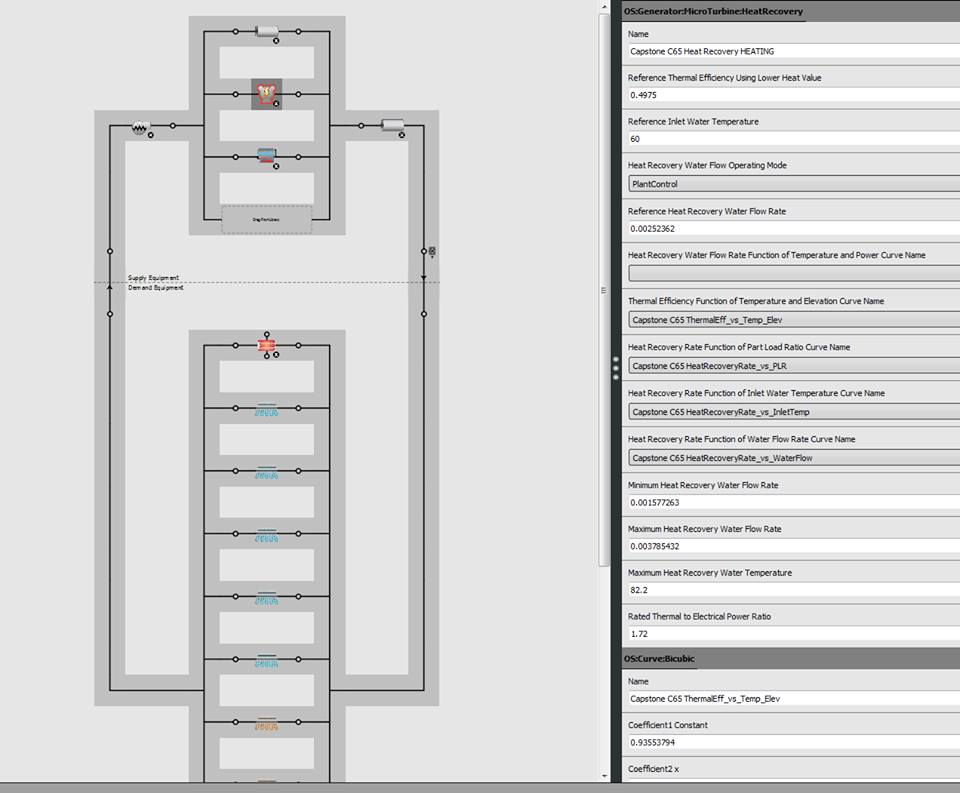 when I tried to use just one CHP in e+, the simulation failed saying that there is one component that has different nodes. So instead of using one CHP with a power of 15kW, I am using two units of 7.5kW each, but the results won't be accurate, as it should be.
Does anyone you have any suggestion that could help me with this ?
---
NB: I used openstudio at the beginning but it turned out that I can not realize this kind of design (MicroCHP or MicroTurbine unit) with OS, even if it is in the loop in the images above, but it is not taken into account during the simulation and does not appear in the results, so I had to export the file into IDF file and I then I added the MicroTurbine.