OpenStudio Shading controls not working
Hello! :D
I'm trying to get solar shading controls to work in OpenStudio and i've used the "Input Output reference" as guide. I want to model exterior blinds. The building is a two storey office building and i'm currently running with 1 thermal zone.
The problem is that the shading control have no effect on the results, it is completely ignored. I checked my warnings i found the following:
GetSurfaceData: WindowProperty:ShadingControl: "SHADING CONTROL" is not referenced by any window.
So apparently my control is not referenced by any window. But according to sketchup and OpenStudio my controls are added to the windows, so something goes wrong somewhere. (See pictures below for documentation)
The applied shading settings veiwed in OpenStudio: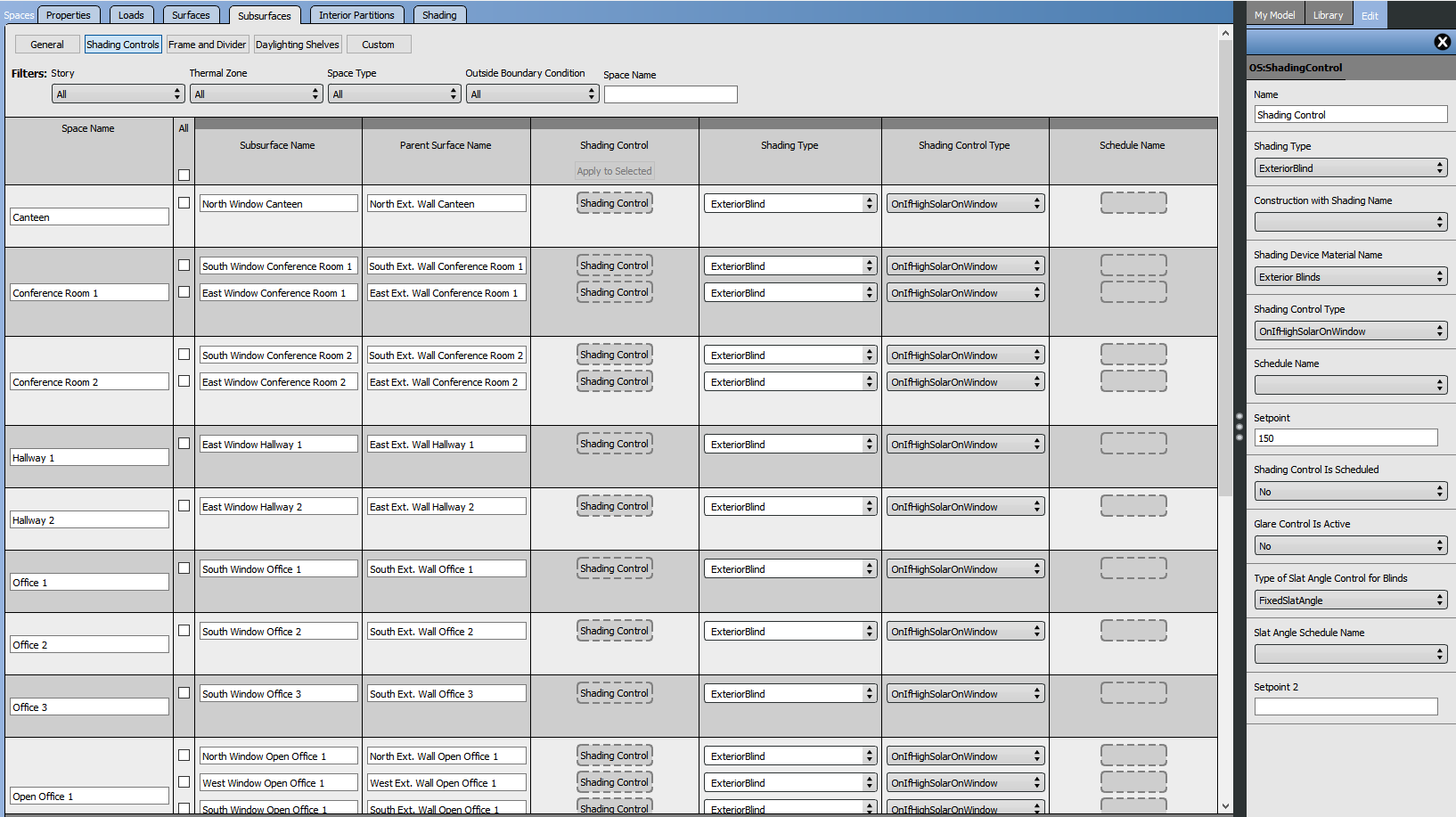 Example of one of the windows showing that the shading control is indeed added: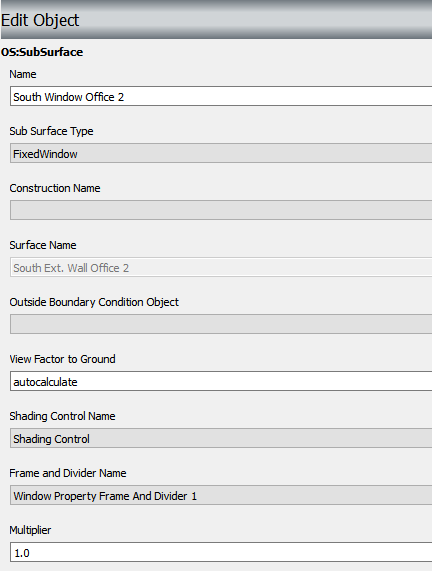 The shading control settings in SketchUP: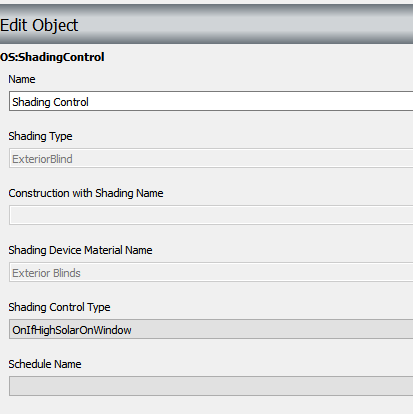 So does anyone know what is wrong and is this a fixable problem? :D
Comments