How to change Air Loop Name?
I would like to change the " Packaged Rooftop Air Conditioner 7" to "Packaged Rooftop Air Conditioner 1". because when I try to run my simulation it shows this error:
* Severe * IP: IDF line~7378 Error detected in Object=SETPOINTMANAGER:SINGLEZONE:REHEAT, name=SETPOINT MANAGER SINGLE ZONE REHEAT 2 * ~~~ * Field [Control Zone Name] is required but was blank....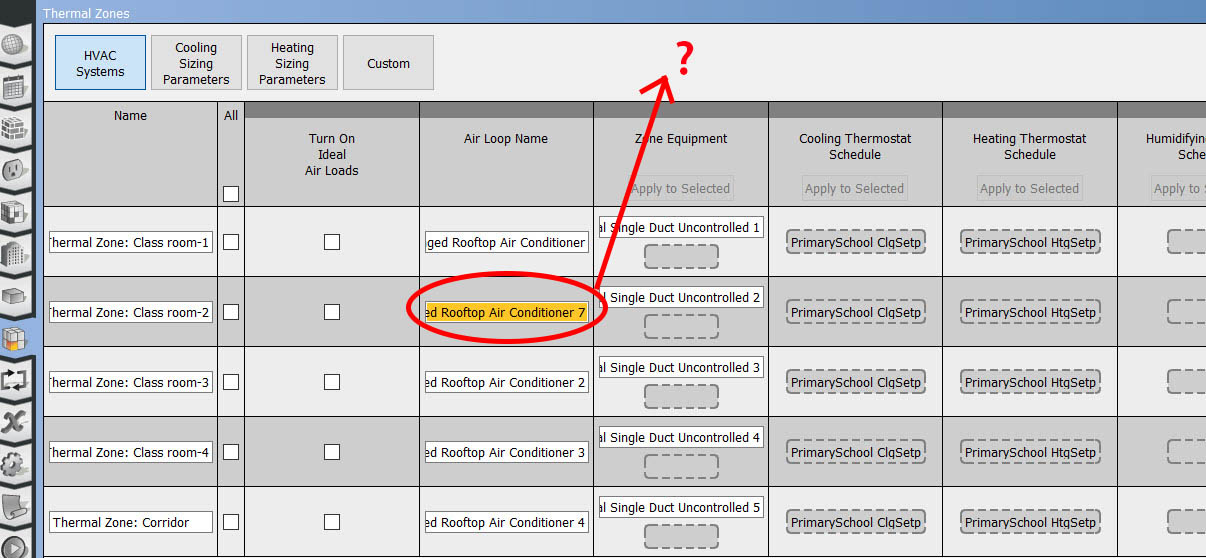 But I do not know how to do it? I have another model with over 50 thermal zones that I have same issue there... Thanks in advance for any help.