rcontrib misses one of the modifiers if number of modifiers between 240-420
I'm using rcontrib to calculate number of sunlighthours for a grid of test points. With the help of @Andyrew on this previous question I'm getting accurate results as far as the number of modifiers (suns) is less then or equal to 239.
If I create between 240-420 modifiers rcontrib will generate the results for n-1 of the modifiers (239-419). You can test the this file to recreate the issue. The file is a zipped file but I had to change the extension to tiff to be able to upload it! If you unzip the file and check untitled.dc file NCOLS is 239 however number of modifiers in untitled_suns.rad is 240.
If I create more than 420 modifiers the number of columns in result file will be accurate but one of the modifiers won't be seen by the test points. In the image below you can see the area that are missing the same modifier. The rest of the points return accurate value as they are already blocked by the wall.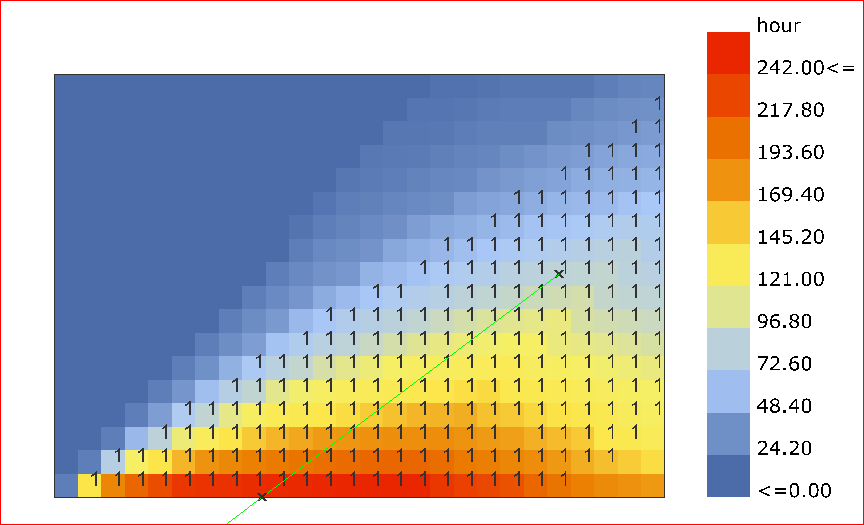 Comments