Hello Ivan,
I am Posting the text of my EMS code here along with the error file. I would be very grateful for any feedback that you can provide me with.
EMS CODE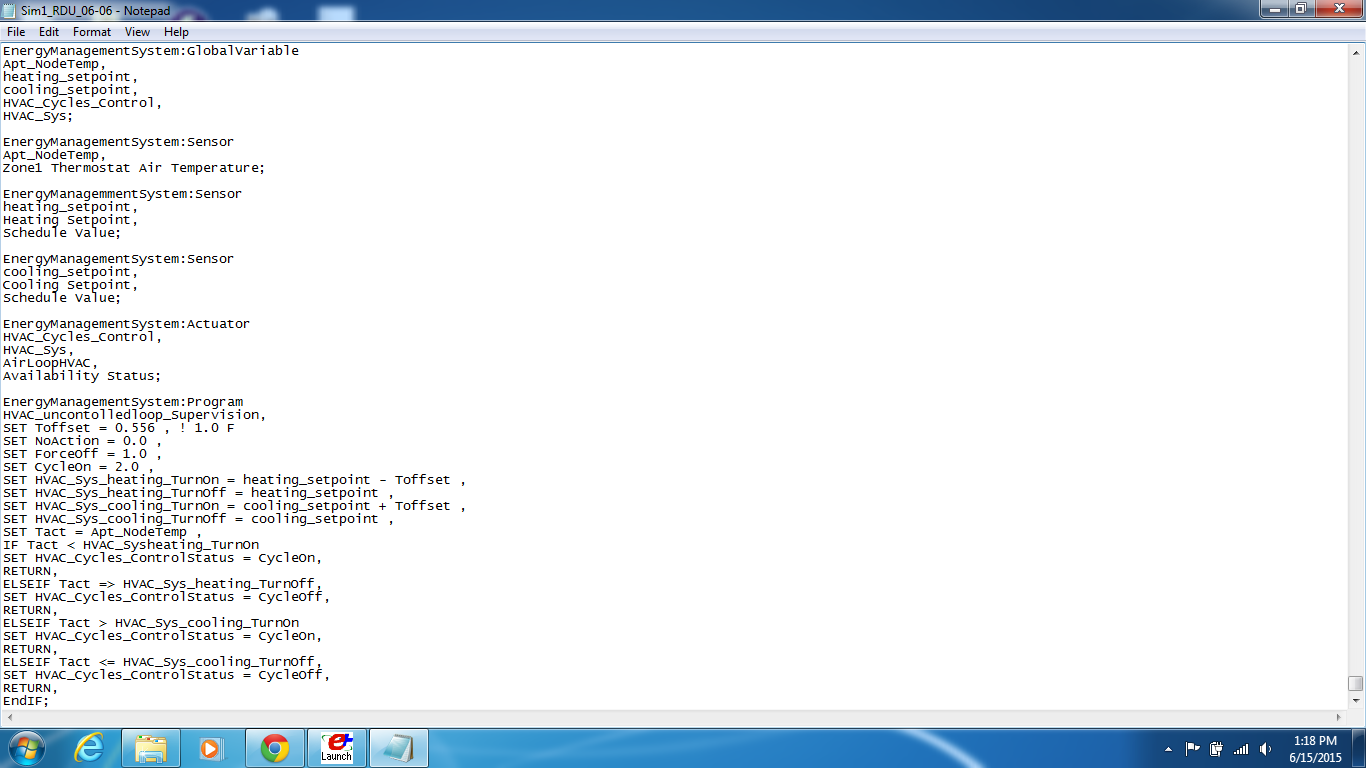 ERROR FILE
The following Image is of the Top portion of the Error File.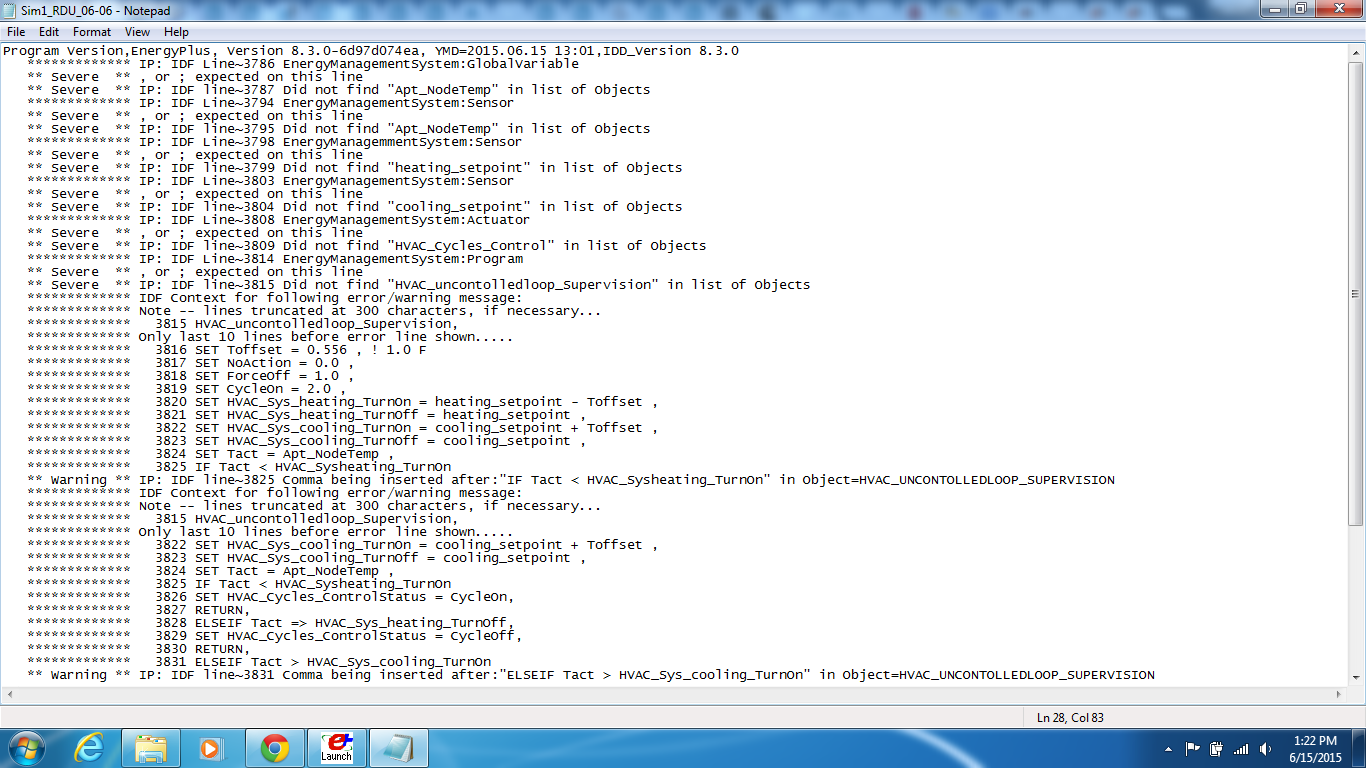 The Next Image contains the bottom few lines of the Error file which were left out in the previous Image.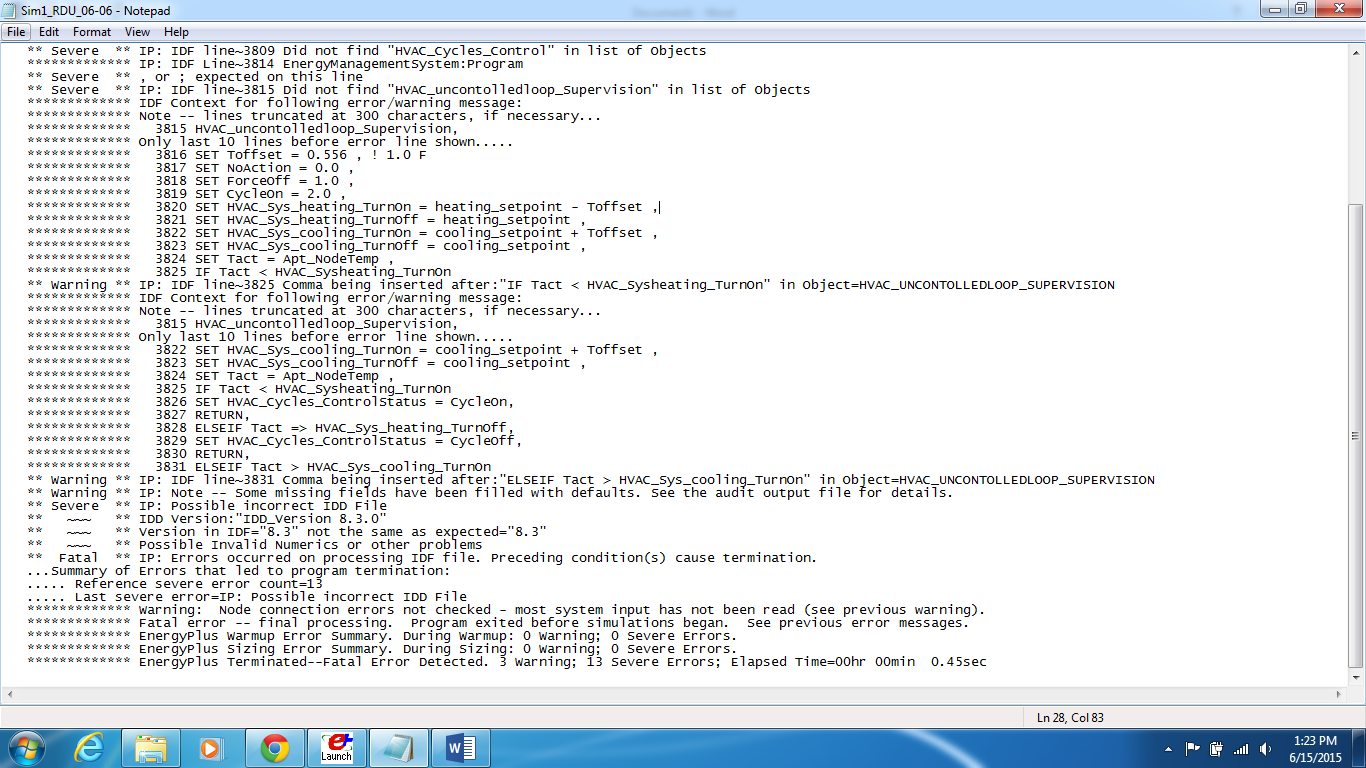 OpenStudio HVAC System Setup for a Small House
This following image shows the components of a closed loop PTAC system that I am trying to model for a small house. It does not have any external Supply and return plenum and the Air mass of the conditioned zone i.e. Thermal Zone 1 serves as the Source of Supply and Return Air, which is the case of small houses. Also The components include an Electric Heater (Shown in red), Single Speed Cooling Coil and a Fan which I think Summarizes a small HVAC unit used to Centrally Condition a small House. Also the Blue node is where all the temperature sensing is occurring. This is the node temperature that I am referring to in my EMS Code.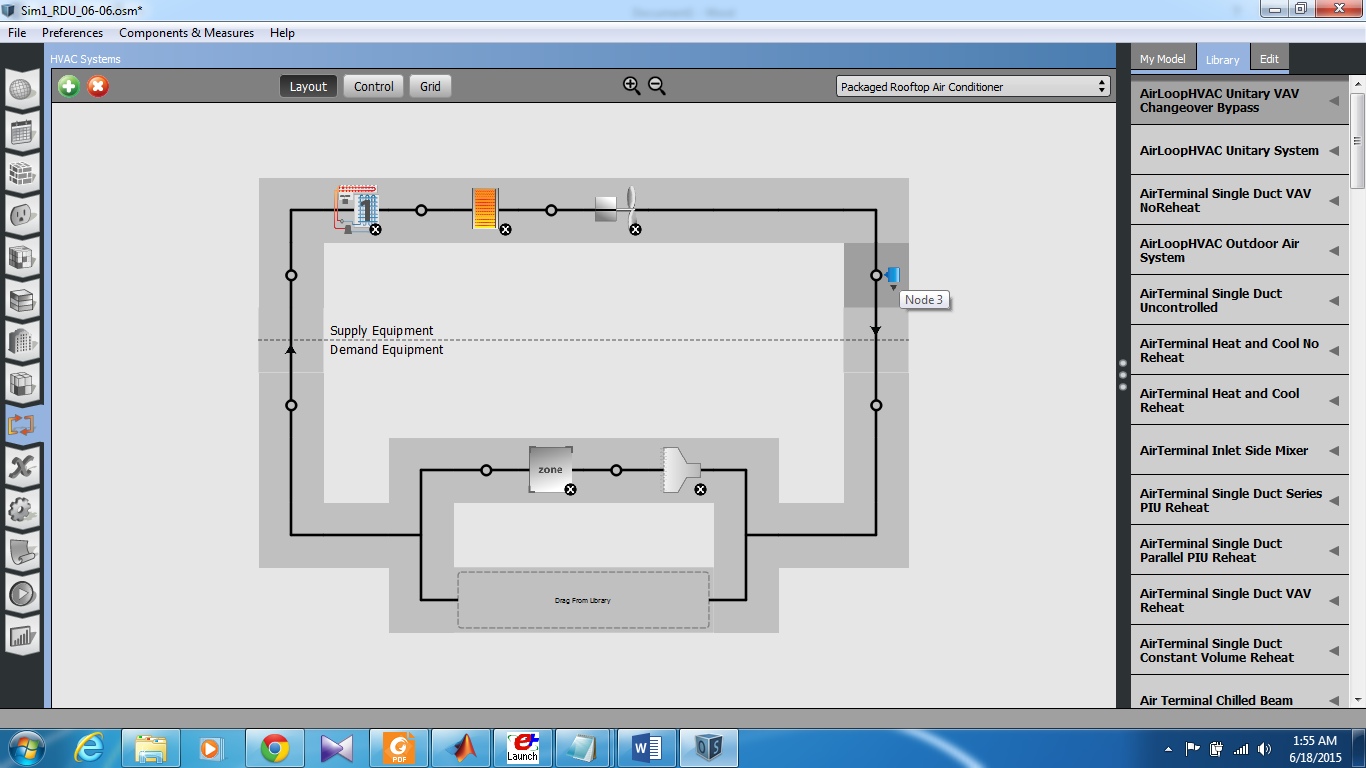 Thank You,
Nadish Anand
Edited EMS Code