Hi Christian, I'm currently using Trane Trace 3D+ and they offer cold climate heat pumps as part of the VRF air-cooled outdoor unit options. They have 2 cold climate options, heat pump and heat recovery.
You might try contacting them through this link: https://tranecds.custhelp.com/app/home/session/false
These are based on the Mitsubishi products.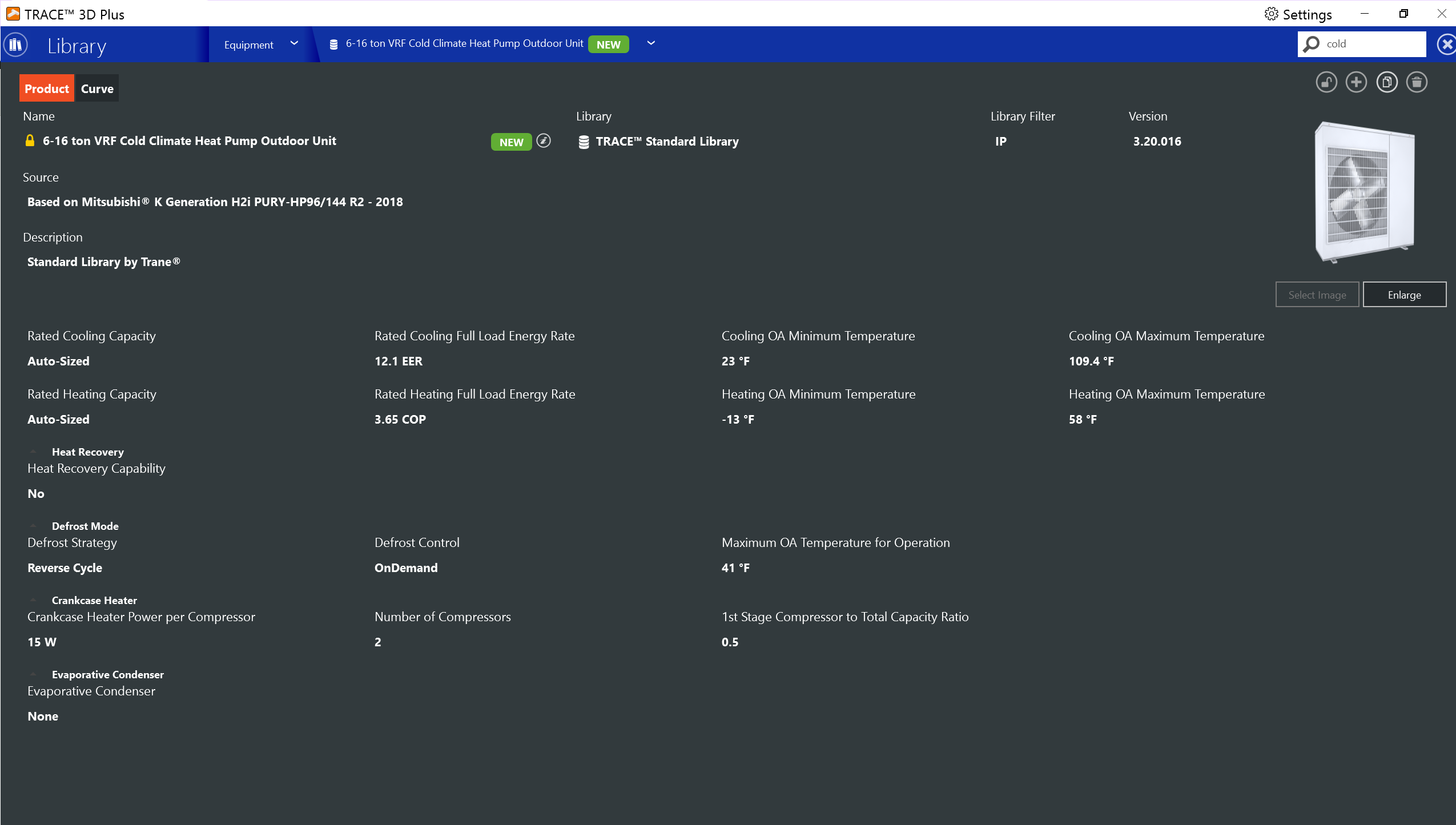 and