According to the Input Output reference, you need to request advanced output variables in order to generate output variables for all the components of window heat loss/gain output variables. This is done using the Output:Diagnostics object with the DisplayAdvancedReportVariables option (see below).
Output:Diagnostics, 
  DisplayAdvancedReportVariables;

With this object added to the IDF, you will then be able to plot the seven advanced window output variables. I've taken the same * CmplxGlz_SingleZone_DoubleClearAir.idf* example file and made these changes. When you review outputs in this kind of detail, it's best to report them on a timestep frequency instead of hourly because hourly will give you the average of all timesteps that took place over each hour.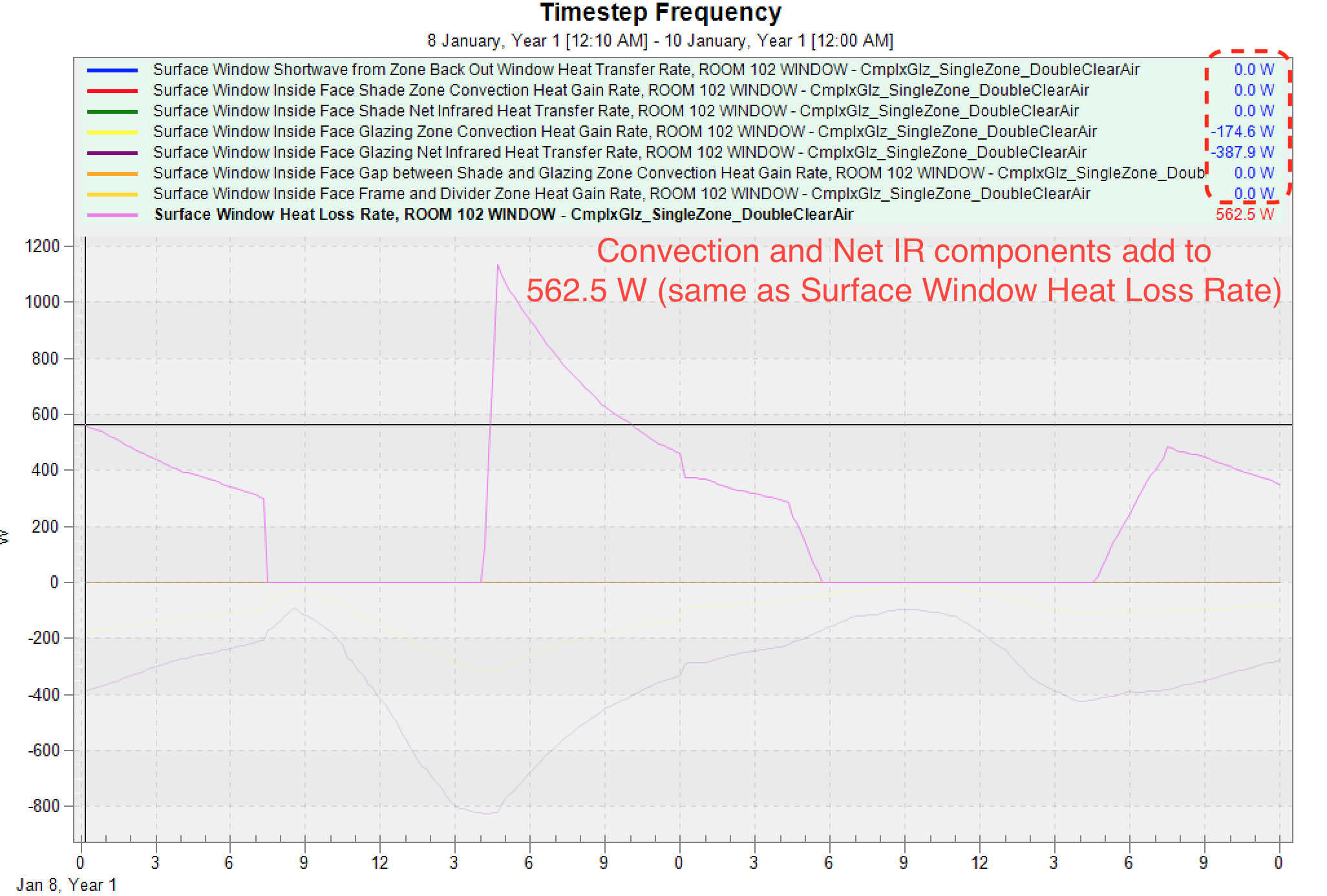 I've plotted the three output variables you were using for comparison below and can confirm that Surface Window Heat Loss Energy is NOT equal to Surface Inside Face Net Surface Thermal Radiation Heat Gain Energy + Surface Inside Face Convection Heat Gain Energy.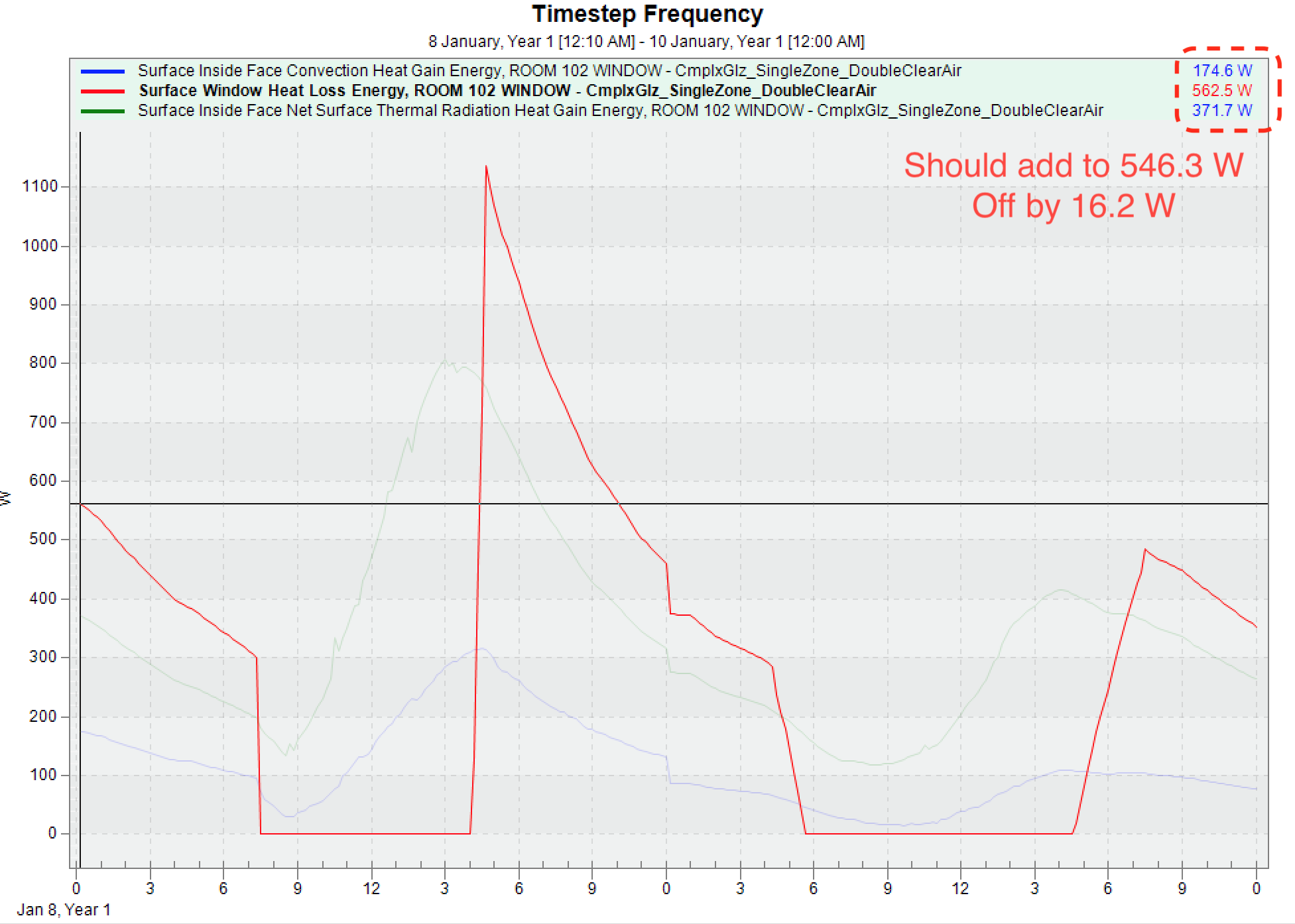 The convection components are equal in both images, so the difference of 16.2 $W$ appears to come from the Net IR component. This could very well be because the net IR output variables for window vs. surface are for different results.