There was a single family residence example in the DOE-2 Sample Run Book with a publication date of November 1993. It is in chapter 9 and there are 3 systems modeled. My recollection is that it is based on older building technology. The model is based on DOE 2.1 E so it would have to be converted to run in EnergyPlus. I did a quick check and did not see it on the doe2.com web site download area. This book is a non searchable scan of the original document and I have a copy but the file is 15 megs. The file name is DOE-2 Sample Run Book DE94011216.pdf so you may be able to search for it.
For an older multi-residential building, I had to develop a model for a project in EnergyPlus version 5.0 later subsequently updated to new versions, the last been version 8.1. For this model, I used Toronto Ontario Canada mid 1960's vintage building envelope layers and central hydronic heating with rudimentary controls and no cooling.
Subsequent to building this model I compared building layout to the layout of the DOE Midrise New Apartment Reference Building that is available online. My model was very similar but more closely representative of the project site in that it also featured a lobby, residential office, laundry and utility room on the main floor as well as a party room and mechanical room on the top floor. There were HVAC systems for each of these additional spaces.
I believe that the DOE mid-rise apartment reference building is modeled with electric unit heaters for the corridors, with DX cooling split systems with gas heat for the suites. You can download a pre 1980's DOE mid-rise apartment reference building from the Office of Energy and Renewable website in older versions of EnergyPlus:
https://www.energy.gov/eere/downloads/reference-buildings-building-type-midrise-apartment-1
DOE Reference Midrise Apartment
I would like to add that BEopt V 2.8 also has both a single family model and a multi-residential model. With this tool you can select various paraments and run the models which uses the EnergyPlus V 8.8 simulation engine. Once the model is run, you can do further edits in the generated EnergyPlus inp file in the IDFEditor available through EPLaunch.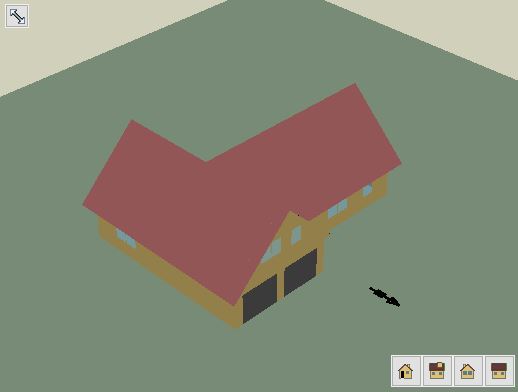 BEopt Single Family Home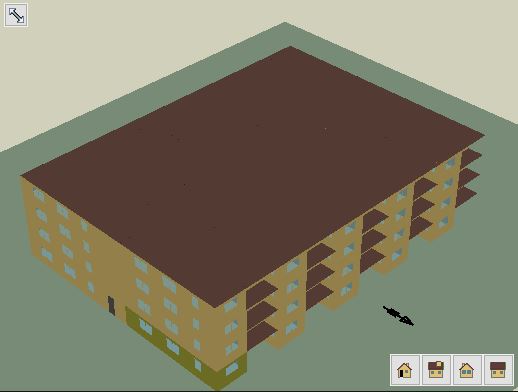 BEopt Multi-Family Residence
Hope this helps.