Here is link to new Air Wall Zone Mixing measure. It automates the process to add a pair of zone mixing object where there is an air wall while at the same time changing the boundary condition to adiabatic. A simple formula is used to approximate airflow roughly based on depth of space vs. size of the shared air wall. There is a user configurable coefficient to alter the amount of airflow. This formula is not perfect, but mean to offer an alternative to the typical conductive inter-zone heat transfer where there is no airflow.
Here are a few example scenarios included in a pdf in the "resources" directory.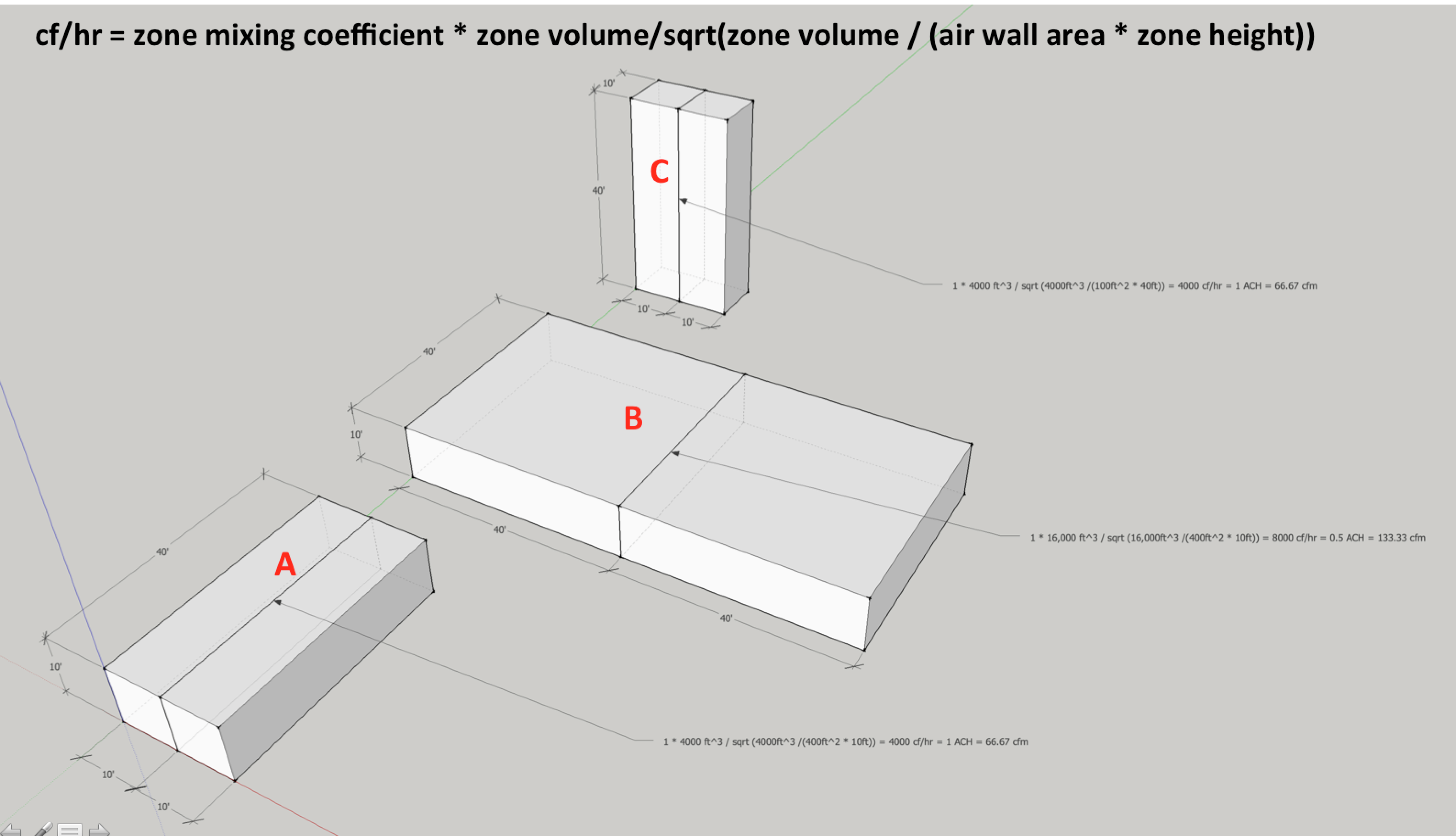 Here are results for a medium office prototype building in Houston using various coefficient values showing more or less airflow vs. a baseline with only conductive transfer.