This isn't a complete answer, but just a collection of things to think about.
If you do model as two zones, you can flag the upper zone to be excluded from the building floor area.
If you use internal windows keep in mind that while light passes through them, that light is diffuse. It won't behave exactly the same the same as if you modeled it as one thermal zone with only exterior windows to pass through.
If you use Radiance via OpenStudio then light will pass through air walls.
If you model the upper and lower atrium as two seperate spaces in OpenStudio and include them in a single thermal zone, The area from the upper space won't be included in the building Floor Area. OpenStudio does this for any interzone floor/ceiling surfaces whether they have an air wall construction or not. That is what you want in this case, but wouldn't be what you wanted if you modeled a multi-story stair well where you wanted an LPD for each story. You may want to model the atrium as two spaces. That would keep the option open to model as two zones or one. There is an issue filed that would look at the construction to determine if inter-zone floor/ceiling should contribute to floor area.
However you model it make sure to keep the sides where there is a concourse (and not open floor) as a separate zone.
OpenStudio will have zone mixing and simple ventilation in 1.9.0 but will require measures to access it. If you want to use AirflowNetwork you would have to add EnergyPlus measure to accomplish that. I'm not aware of any AirflowNetwork measures that have been written yet.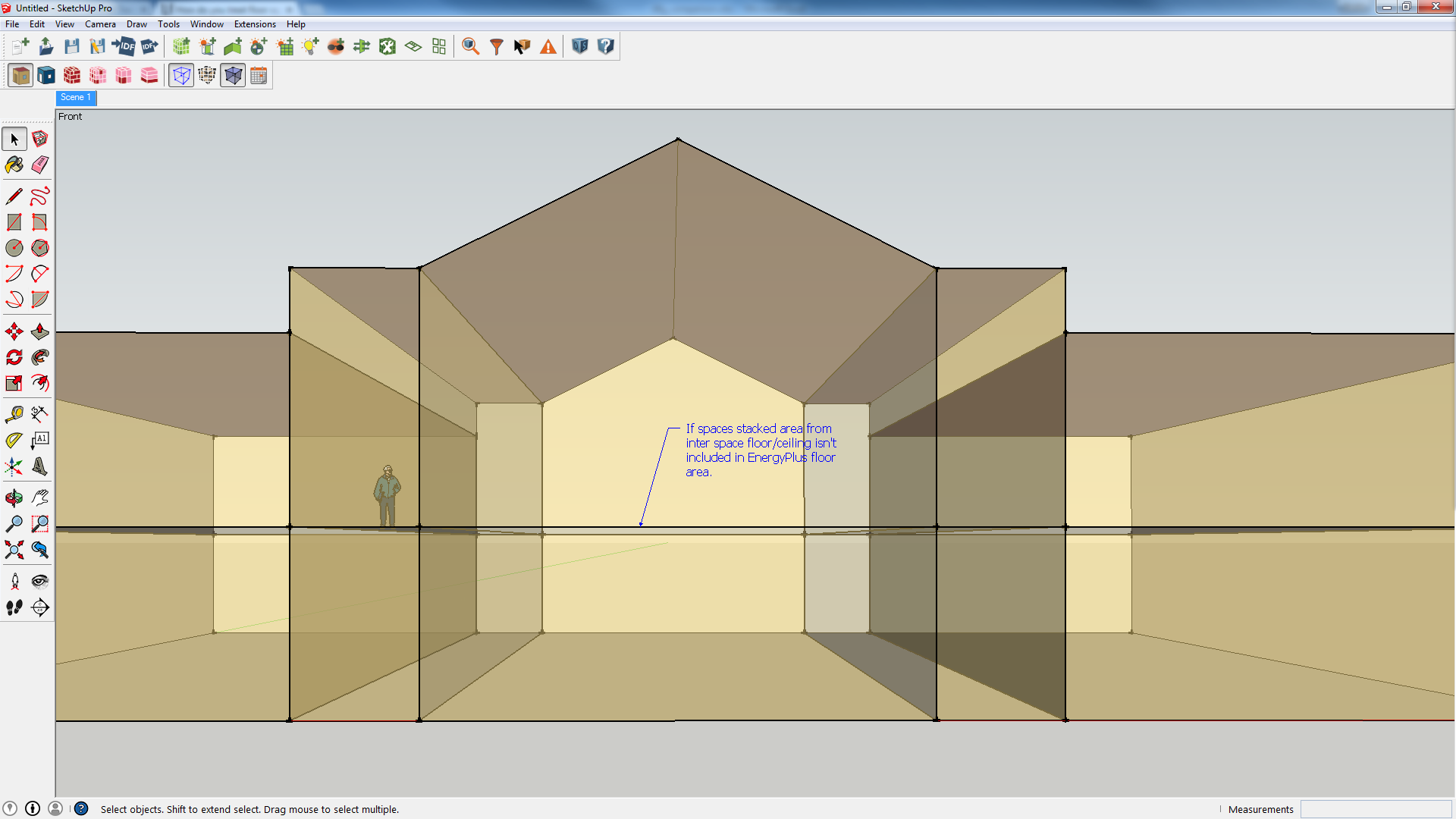 Typical mall profile with 5 spaces across (store,concourse,atrium,concourse,store) on each story.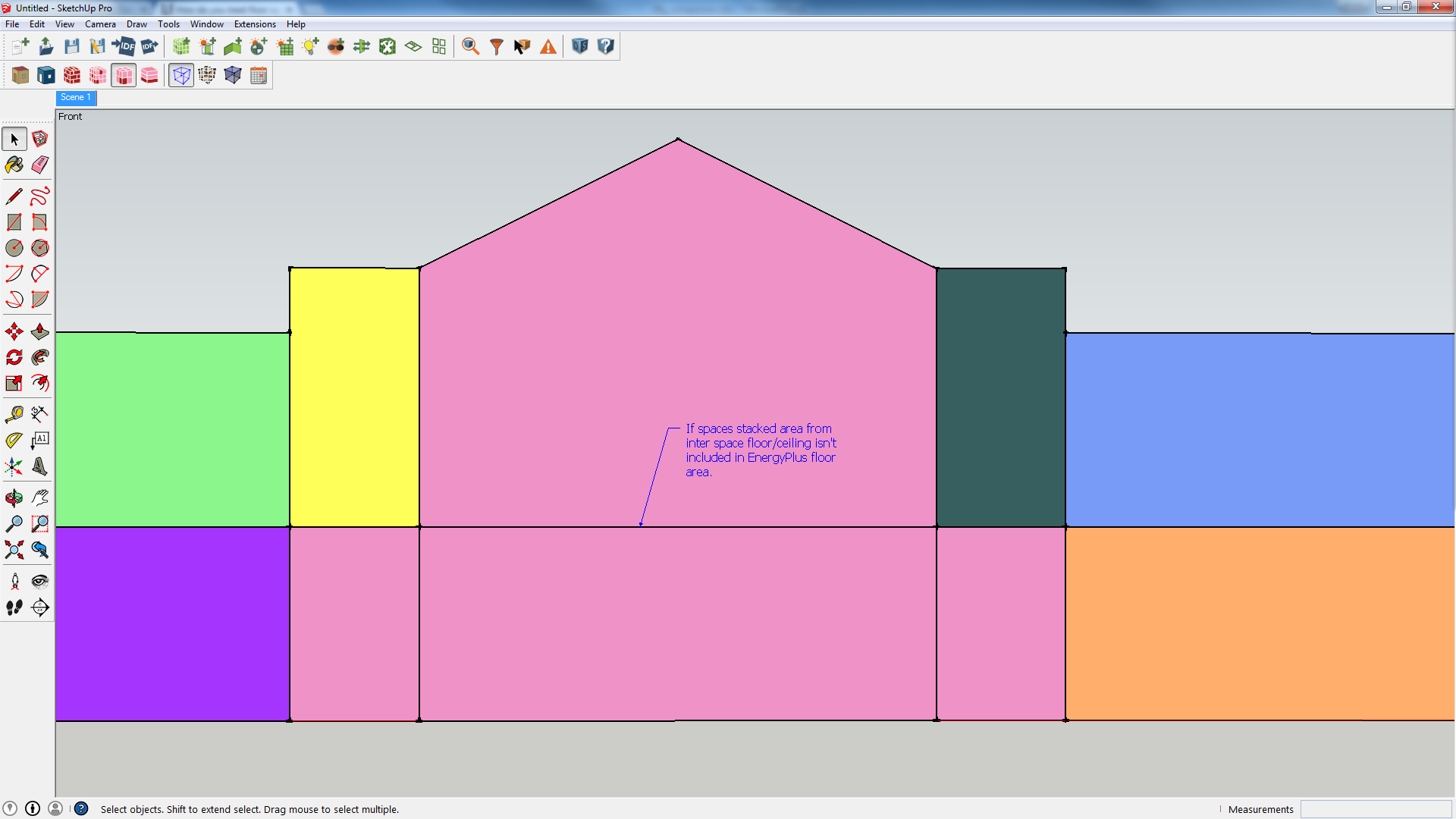 Render by zone shown with multi-story zoning option. Note how 2nd floor concourse still has its own zones. You could optionally do this on the first floor as well.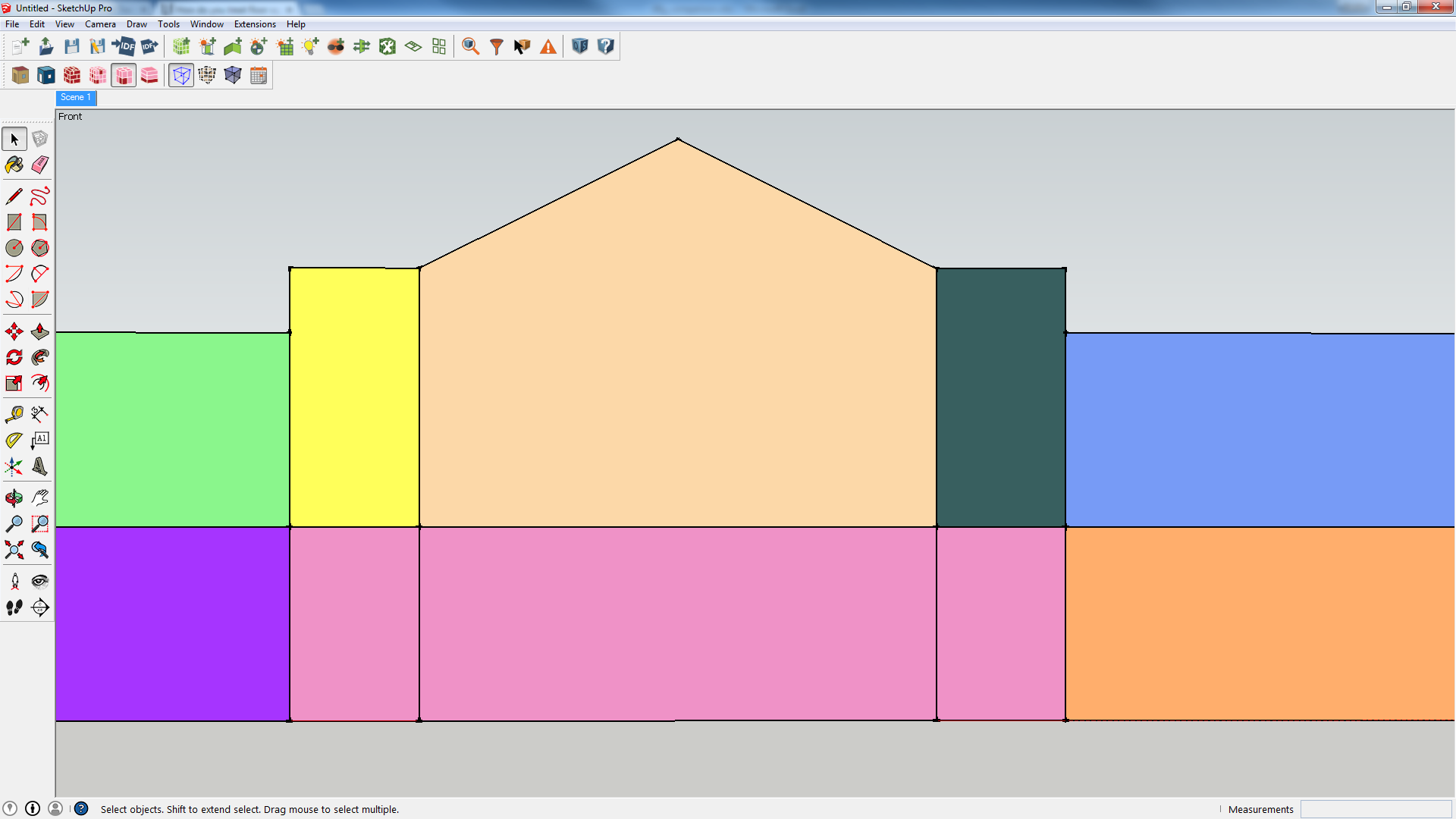 Render by zone shown with separate zone for each story of atrium.