Where to assign Fan:OnOff, could not find it in Open Studio
Hello again guys,
I am trying to assign the following object to either a Thermal Zone or a Air Loop, but I could not find this object in Open Studio.
Fan:OnOff Fan:OnOff
Does anyone know where this object is? Shouldn't It be in the library inside either Thermal Zones Tab or on HVAC Systems tab?
The reason I am trying to use this type of fan is because by using a Fan:ConstantVolume on an AirLoop the fan operation is not on and off. Looks like it is operating at fractions of maximum flow rate, and I want it to be either at its maximum flow rate or at zero flow rate. (See Picture 1)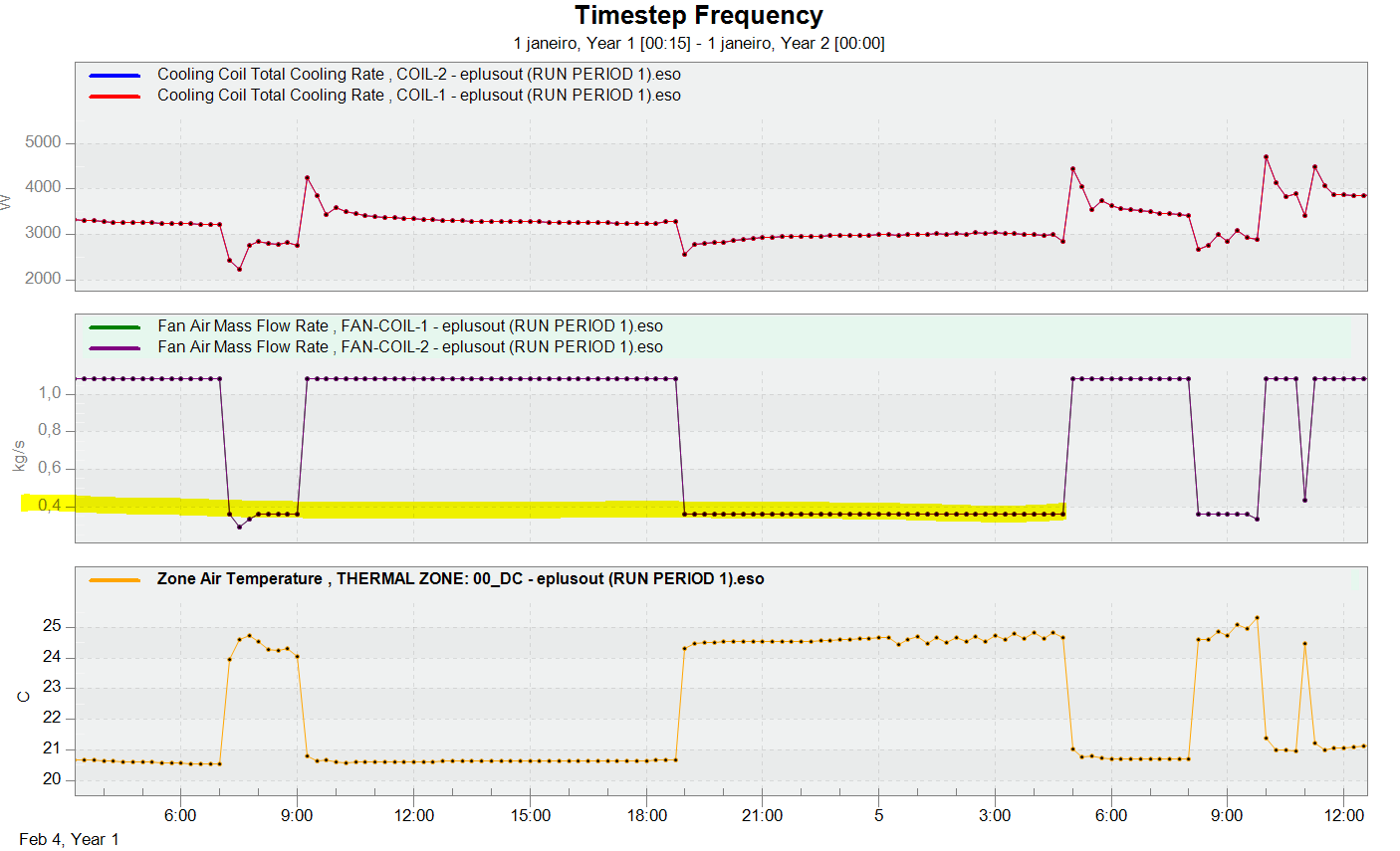 Thanks
Comments