Coil Operation On/Off
Hello guys,
I am trying to represent a cooling coil that operates on a on/off stage (either on 100% or on 0% of total capacity) in Open Studio. Whenever the room Dry Bulb Temperature is below the Thermostat Setpoint, the coil and the fan turns on (high capacity of 17585 W).
I have modeled an airloop with a fan, a coil, a setpoint manager a diffuser and a thermal zone. I am also using an availability manager to control when I want this system to work, based on a schedule I created (Picture 1)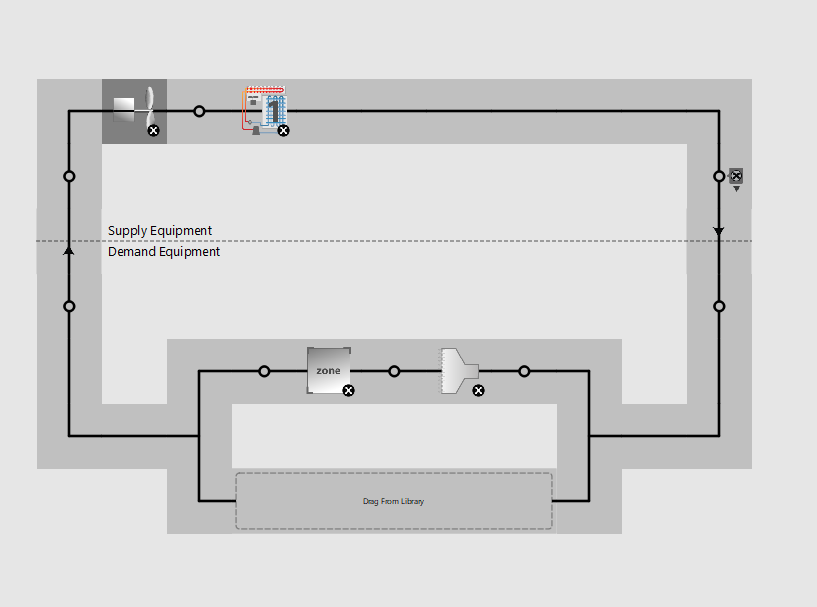 Happens that my results show that my fan is working on On/Off (which is what I want to represent), but my coil is working with partial load (which is not what I want to represent). (Picture 2)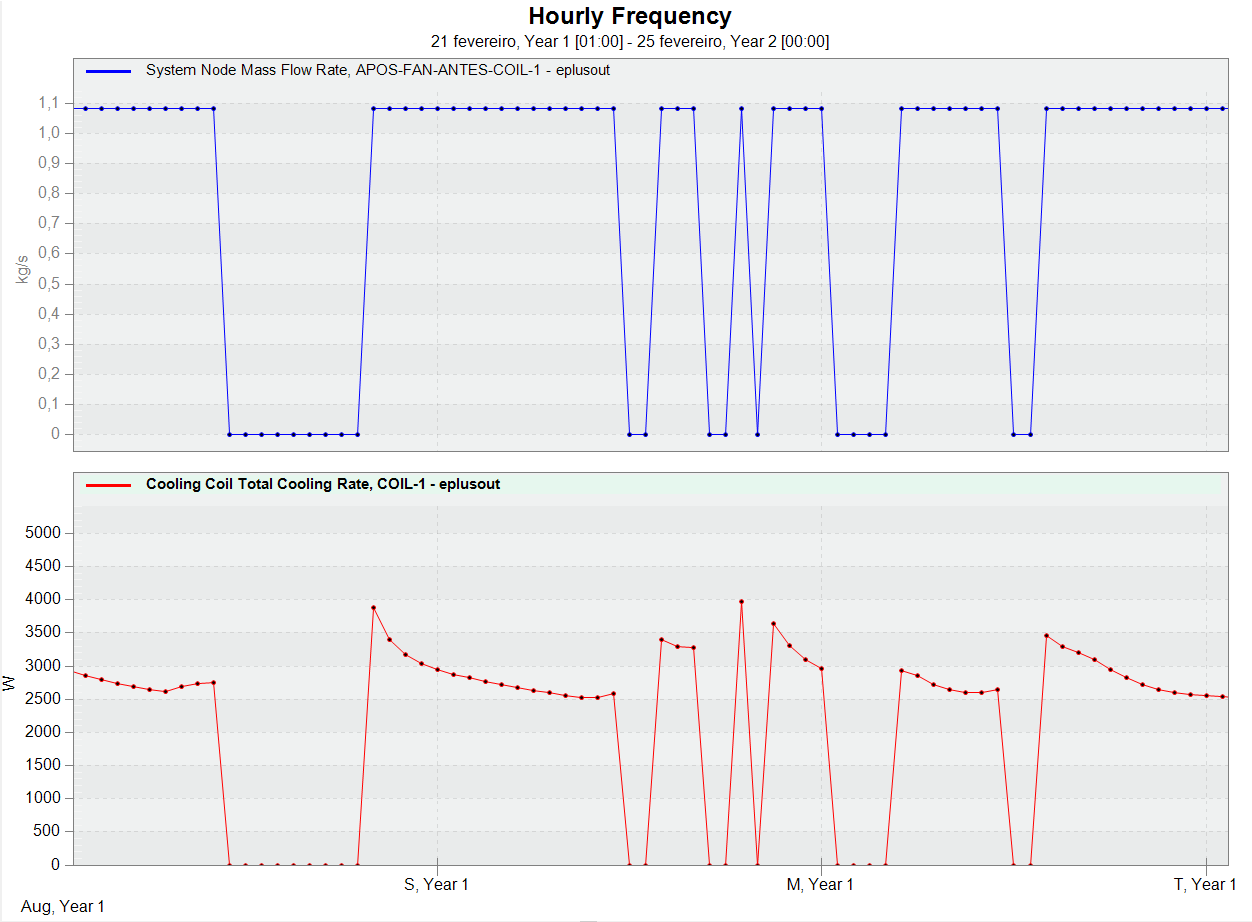 Does anyone know how I can solve this (make the coil either be at full load (17585 W) or a zero load (0W))?
Thanks
Comments