How to add a preheat coil before heat exchanger?
I am trying to set up an air loop with two coils between the outdoor air node and the inlet to the heat exchanger, as shown in the image below.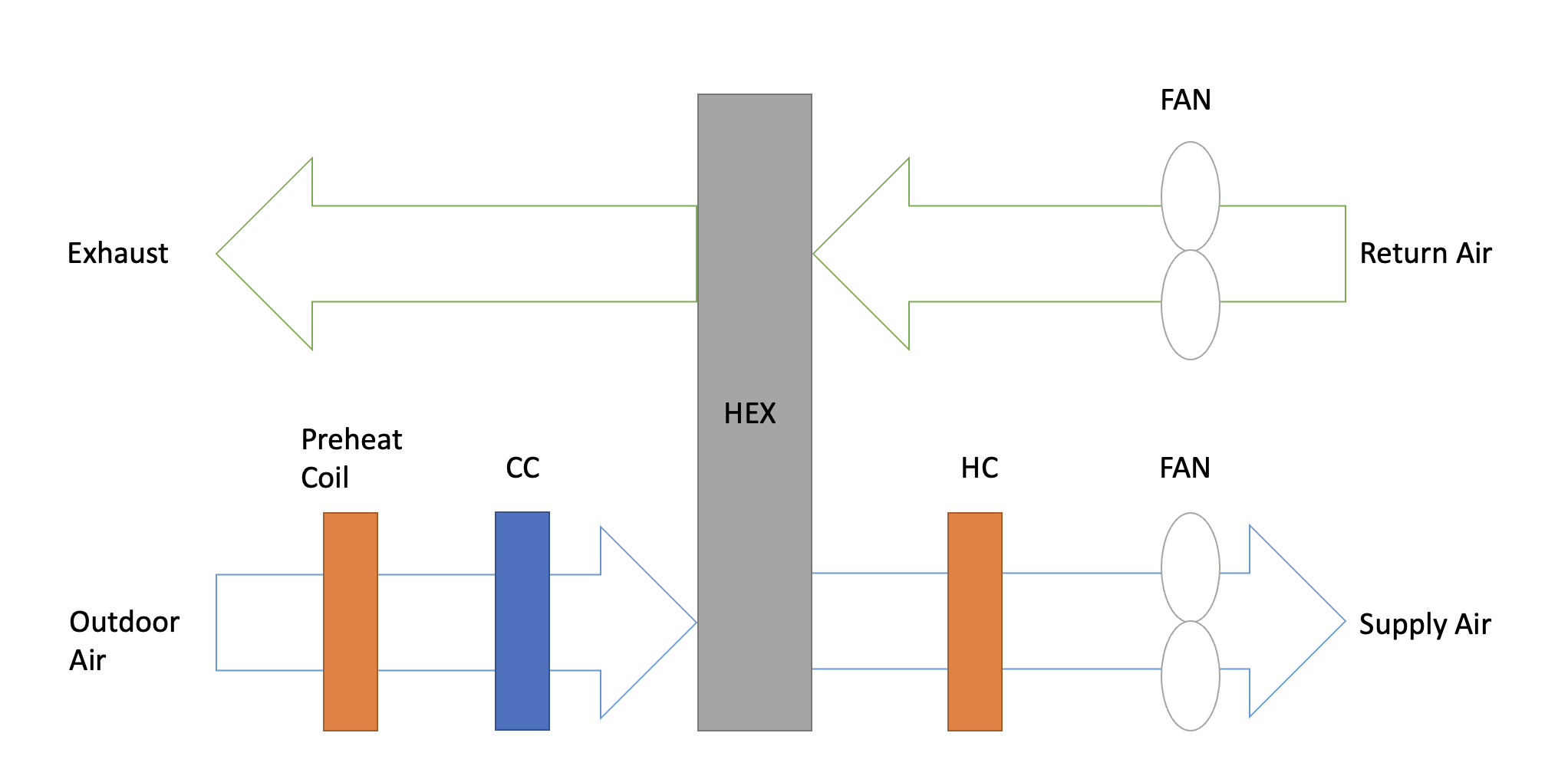 Can I add coils before the OAM or does it need outdoor air?