How to model PAU connected to multiple AHUs
I want to model HVAC system: PAU (primary air handling unit) + AHU as shown below. One PAU is connected to multiple AHUs. The PAU supplies outdoor air to AHUs.

Can it be modelled in EnergyPlus in the first place? If yes, how can it be modelled? If no, is there any other software that can model it?
I tried some tricky modelling as follows, but in vein.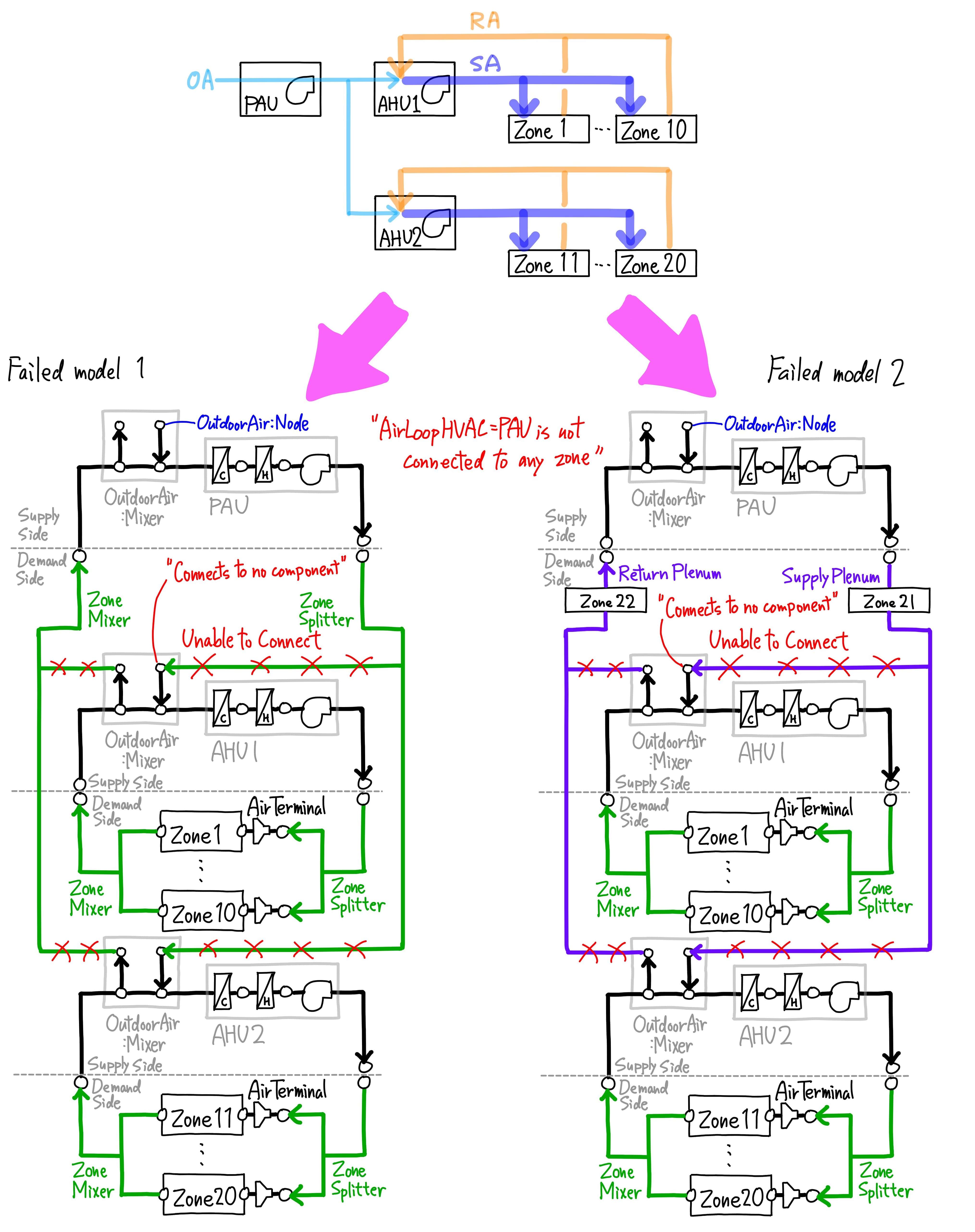 For Failed model 1, I tried to connect AirLoopHVAC:ZoneSplitter of PAU Airloop to OutdoorAir:Node of AHU1 AirLoop and AHU2 AirLoop, but I got severe error saying "Node OUTSIDE AIR INLET connects to no component" and "An outlet node in AirLoopHVAC=PAU is not connected to any zone".
For Failed model 2, I added zone 21 and zone 22 and used AirLoopHVAC:SupplyPlenum and AirLoopHVAC:ReturnPlenum instead of AirLoopHVAC:ZoneSplitter and AirLoopHVAC:ZoneMixer, but I got the same severe errors.
OutdoorAir:Mixer is essensital for AirLoopHVAC and cannot be deleted.
I don't know how to connect PAU supply air duct to AHU1 and AHU2.
Currently, I have to compromise and change the Air-side Schematic as shown below.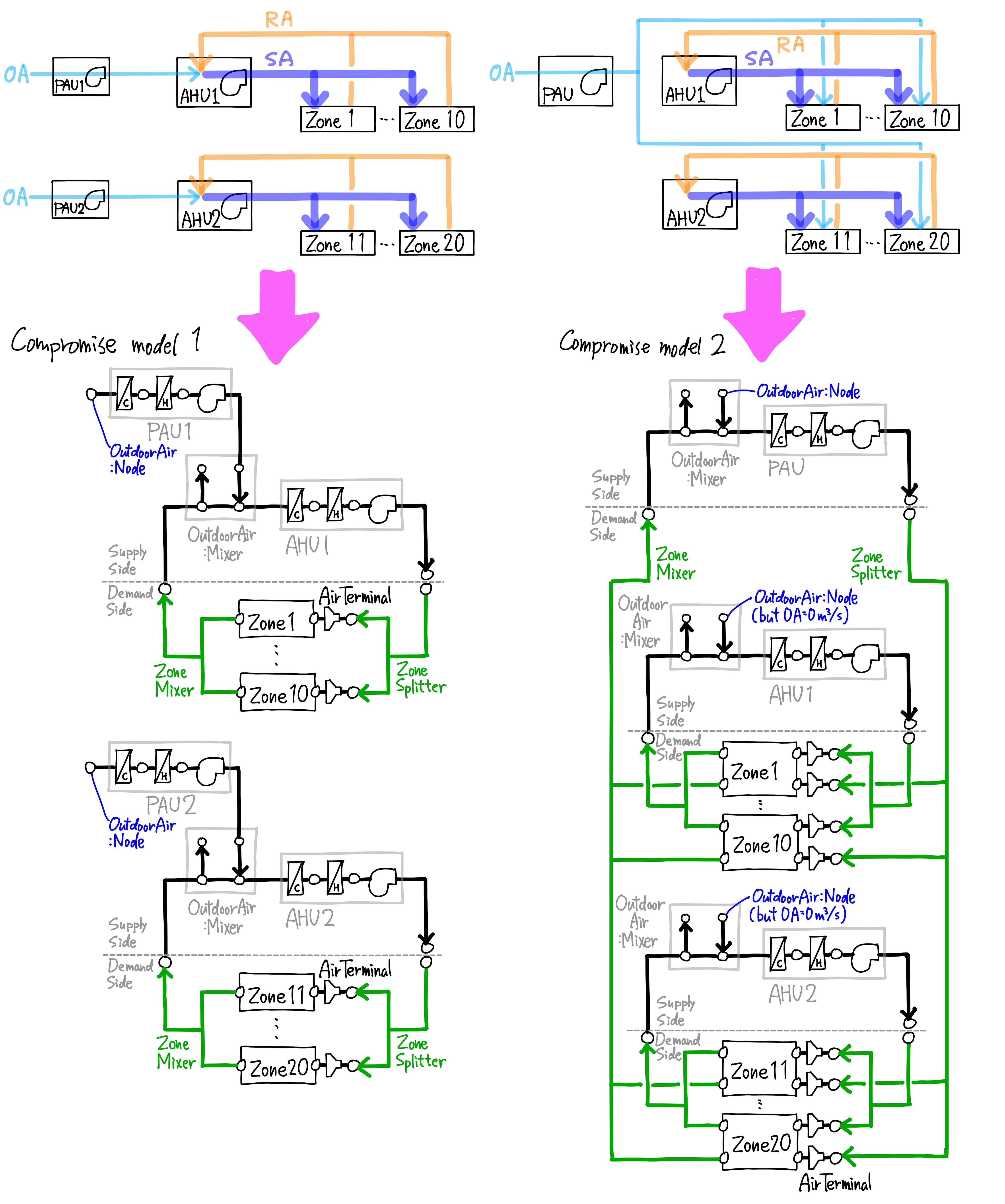 For Compromise model 1, one large PAU is divided into two small PAUs.
For Compromise model 2, There is only one PAU, but it supplies outdoor air to each zone directly.
In terms of energy consumption, these HVAC systems might consume almost the same energy as the original system (PAU connected to AHUs), but I want to model the original system and compare with Compromise model 1 and Compromise model 2 in order to confirm it.