OpenStudio Reporting Measure Malfunciton
I am encountering a problem with the Reporting Measure in my OpenStudio model.
In order for the simulation to run successfully, I have to delete the existing OpenStudio Reporting measure attached to the model in the Reporting Measures section of the Measures tab. Once the simulation is complete, I save a new iteration of the model for more changes to be made. When I reopen the saved file, I get the error shown below upon running the model. This problem disappears if I immediately delete the measure and add it again, but it will reappear once I reopen the file in the future.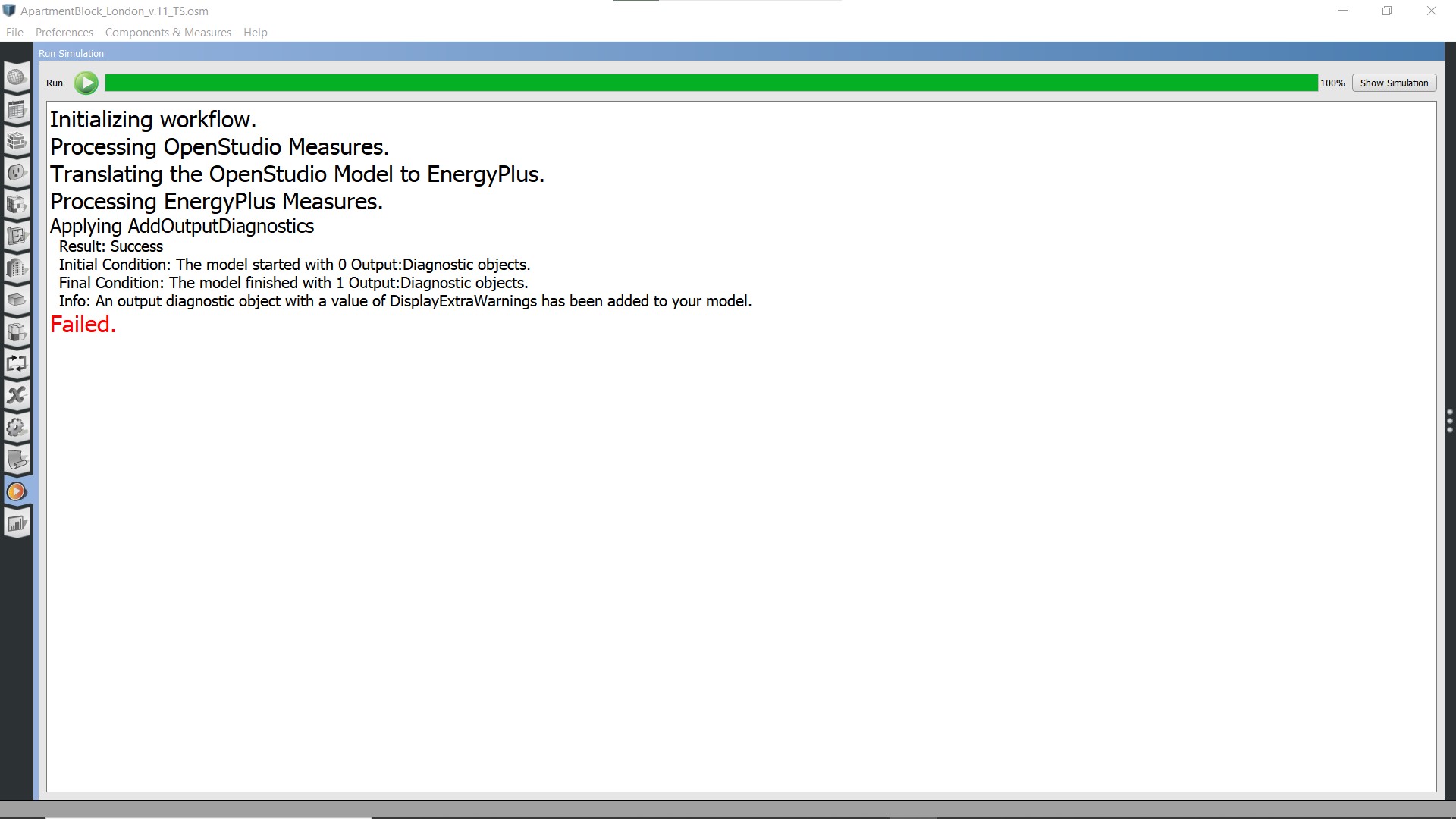 In addition to this being an inconvenience, it also results in each edition of the model having an additional OpenStudio Reporting measure in the Measures file.

Comments