Simulation failed with modified HVAC schedules
Before my modification, everything is normal, the simulation is smooth and the OpenStudio Results can be generated. However, then I modified the setpoint schedules (cooling, heating, humidifying & dehumidifying). There were no complicate change, I just shortened the operation periods for the four schedules. Then I ran the simulation and obtained the following figure.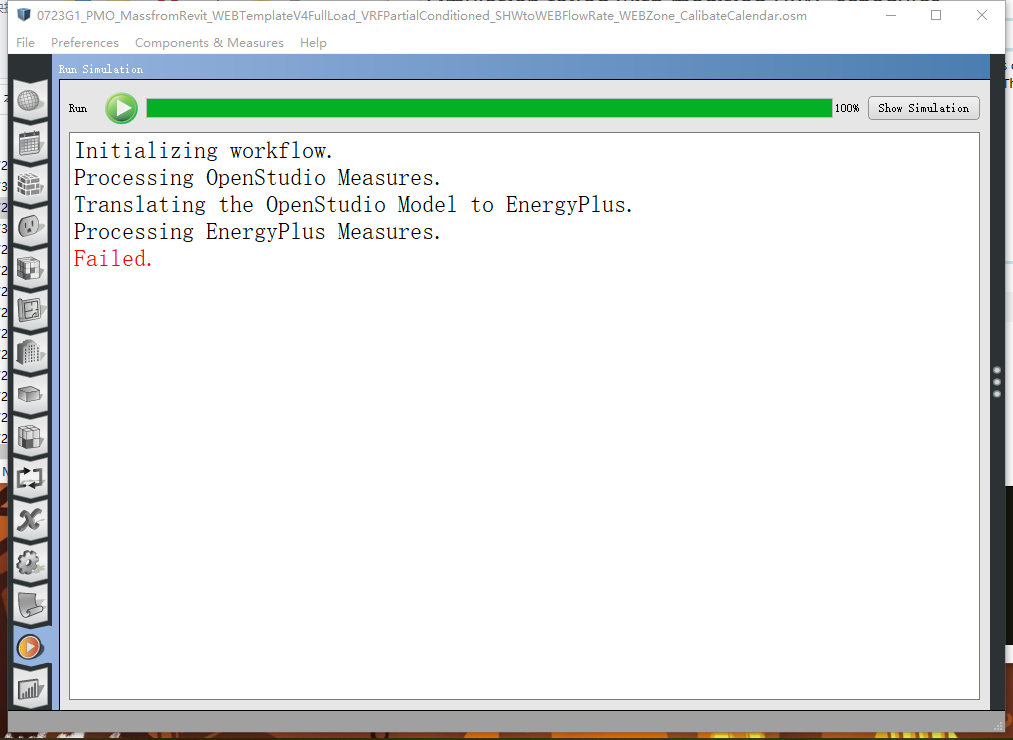 Now even I change back the setpoint schedules, the simulation cannot go on. Have anyone met this situation?
In addition, deleting the schedule and reinserting the schedules did not work.
Comments