Combined central heating and domestic hot water heater (combi boiler) for residential buildings
Hello everyone
I want to implement a combi boiler for central heating and (instantaneous production of) DHW (e.g. https://www.viessmann.co.uk/products/...) in a simulation (EnergyPlus) of a residential (single-family) building. My initial thought was to introduce a Boiler:HotWater for central heating and add an additional plate heat exchanger for DHW in the central heating plant loop. However, the DHW installation in a residential building has no circulation and consequently, a plant loop for DHW didn't seem the most appropriate representation. The diagram below roughly represent the system I want to implement.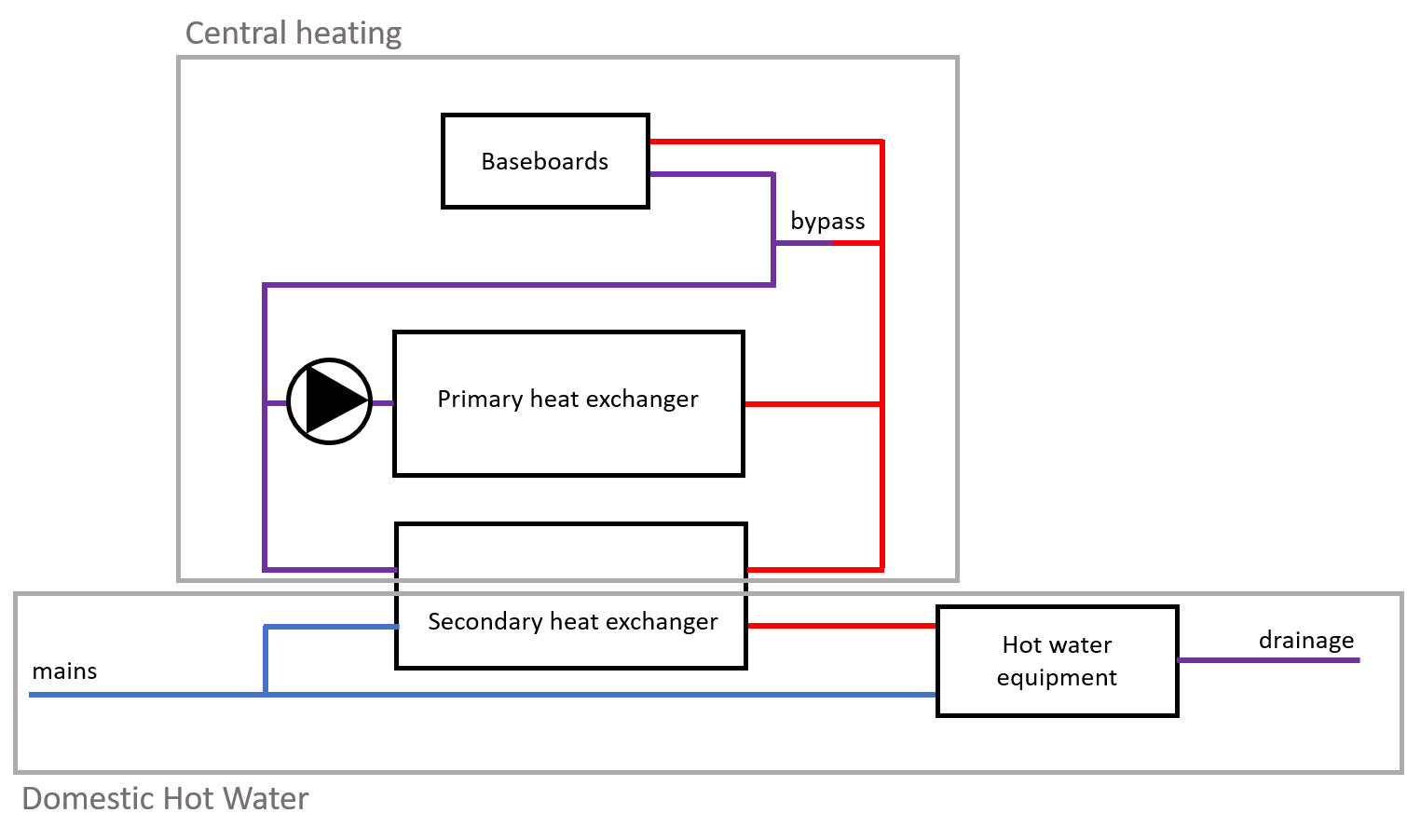 So, my question is "how can I implement a combi boiler in my EnergyPlus simulations with a realistic representation of the central heating and domestic hot water production?"
Thank you in advance!
Comments