Tariff with Ratchet for peak annual demand
I am trying to make a tariff which applies a charge of $4.10 (US) each month based on the peak demand for the year. I've built it this way:
UtilityCost:Charge:Simple

UtilityCost:Ratchet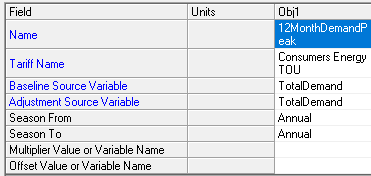 The model shows a varying "12MonthDemandPeak" charge, not a constant amount. Can you point me toward a better approach? Thanks in advance.
Comments