Shading Controls Multiple Surface Control Type
I usually add one or two shading controls in the OpenStudio Application depending on the project and then I assign it to SubSurfaces through the OpenStudio Application too.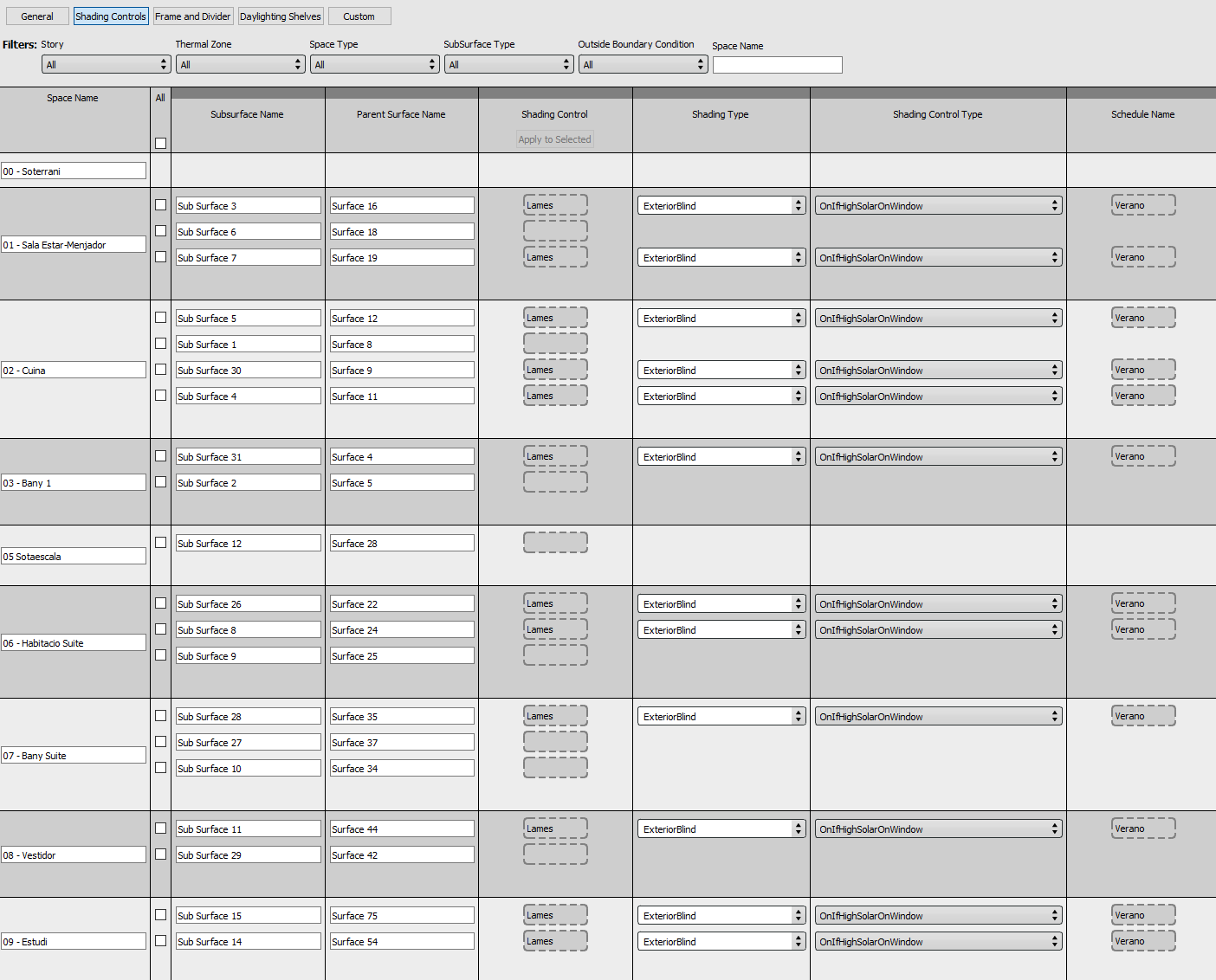 I see there is a new feature called "Multiple Surface Control Type" that is followed by the SubSurfaces list.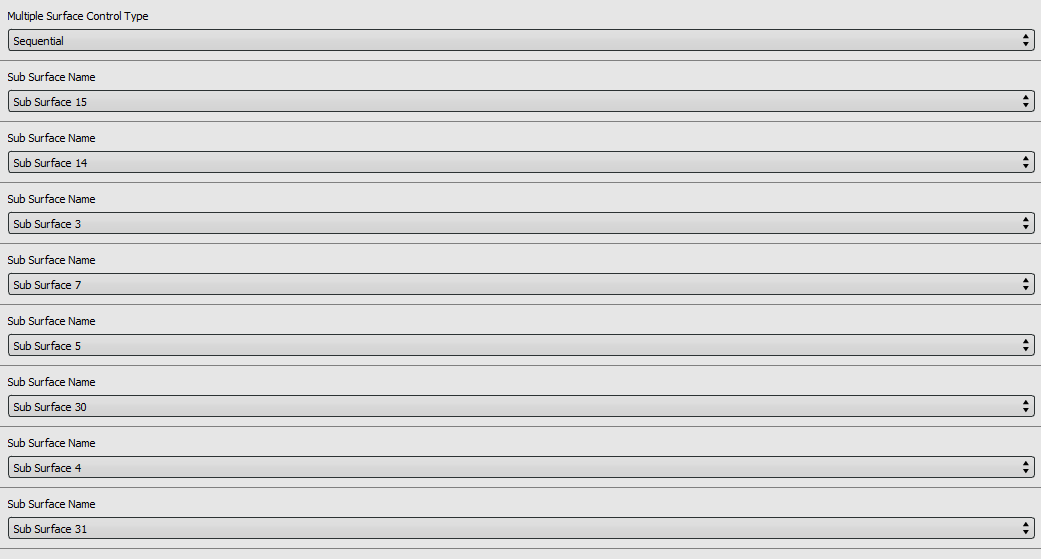 My question: I would like to control the SubSurfaces individually but not "in the order specified", should I add a shading control for every SubSurface?
I also noticed that in the EnergyPlus translation, the same WindowShadingControl object appears multiple times....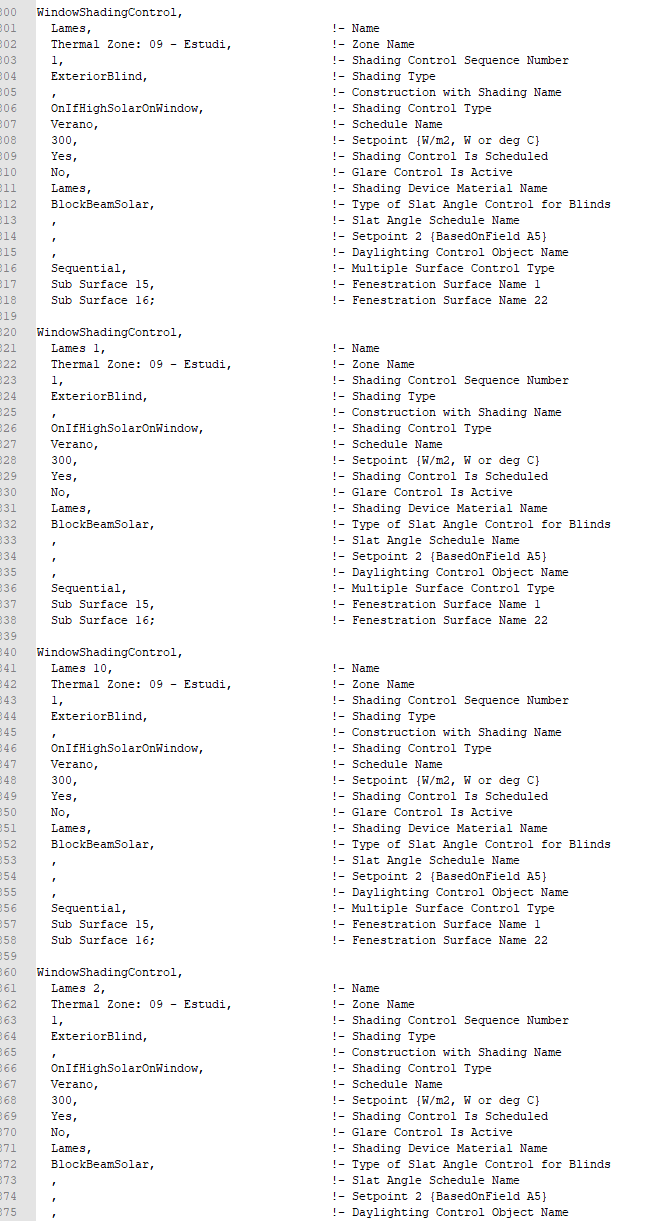 What's going on?
(I use version 1.1.0 of OpenStudio Application)