Help with Sketchup Plugin Install issue?
Hi all,
I am running into trouble with the Sketchup plugin installer? When I try and run it (either from inside the Sketchup Extension Warehouse, or by downloading the .rbz file and installing manual) it crashes Sketchup right away. Any thoughts on what I need to do to clean up the install to get it all working?
System Details:
OS: Mac OS X 10.14.3 on Macbook Pro
Sketchup: V.2019 - 19.2 (19.2.221)
OpenStudio Version Application: V1.1.0
OpenStudio Version: 3.1.0
When installing, the Sketchup plugin does appear to get successfully added to my Sketchup Plugins directory: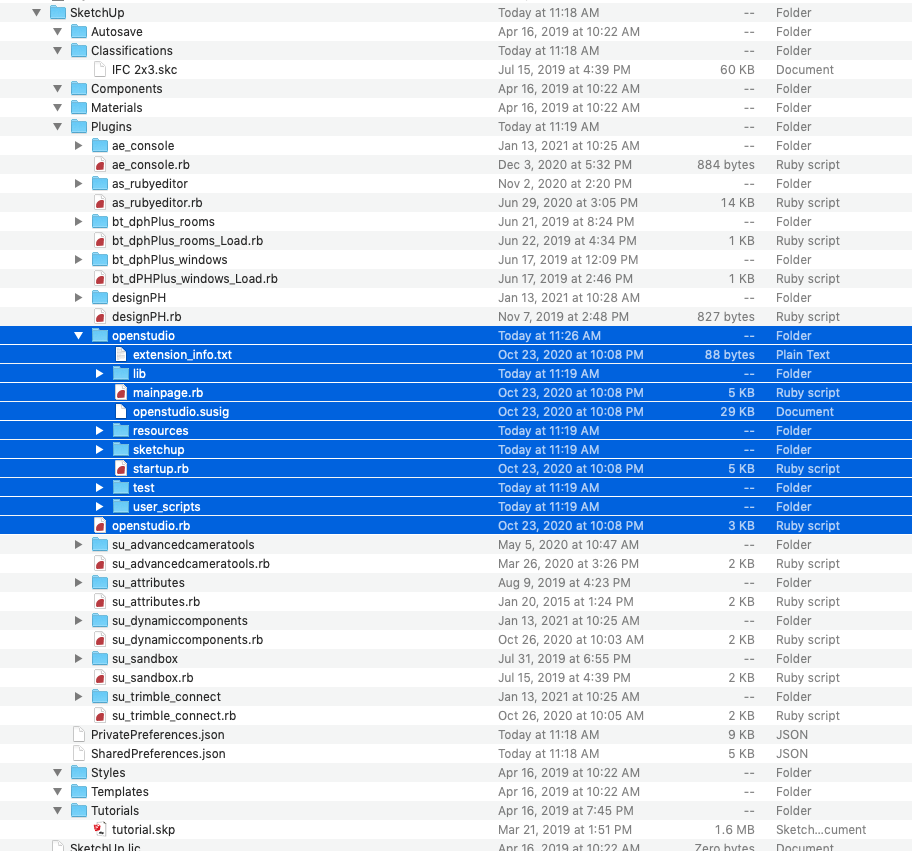 but then if I open Sketchup it all crashes right away. The only way to open Sketchup is to remove the 'openstudio' plugin files from the 'Plugins' directory. I would attach the error report .txt from the crash attached here for reference, but no .txt. uploads allowed here..... so: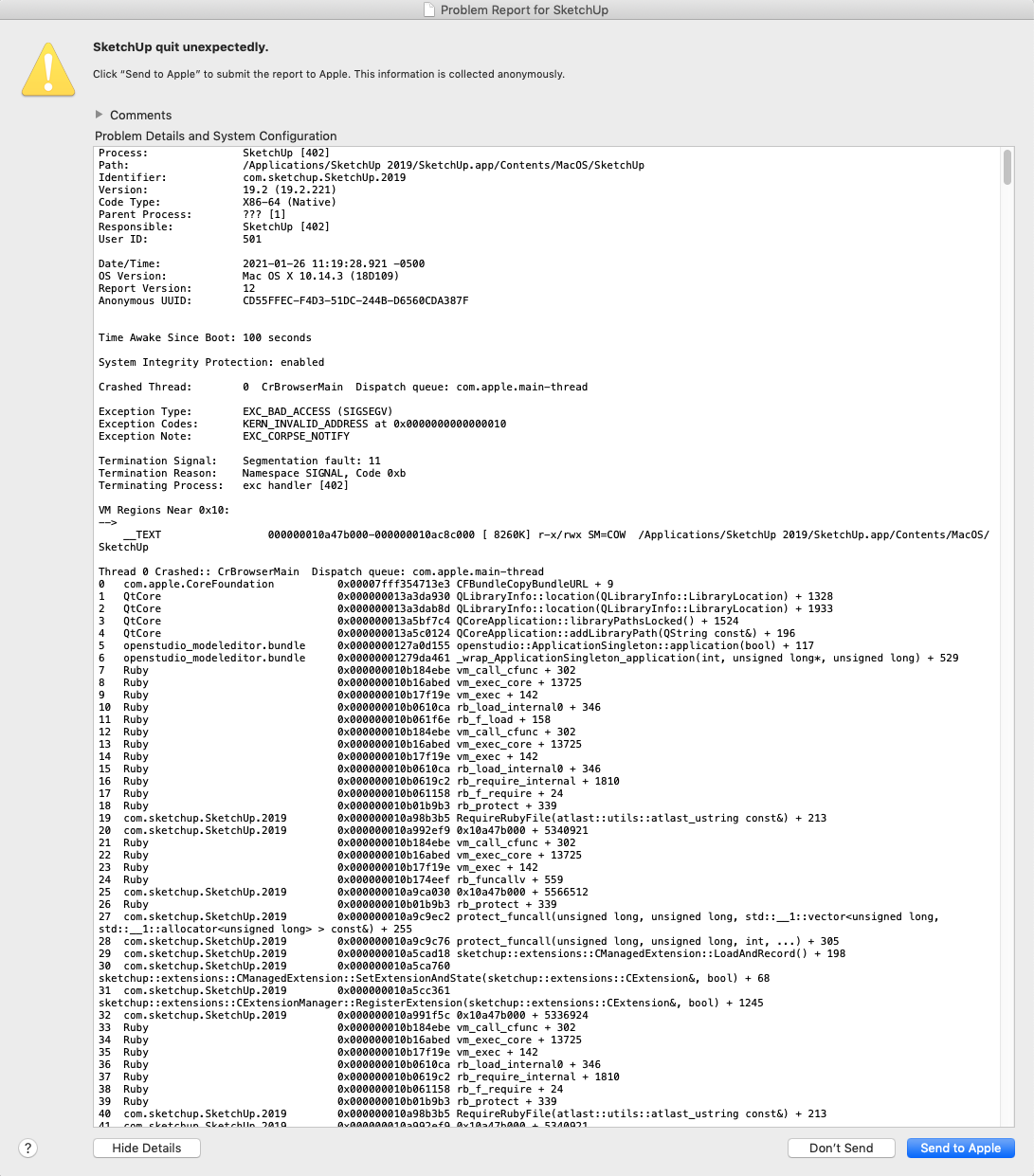 More Details: It was all working perfectly. Then all of a sudden OpenStudio Application failed (was working away just fine, saved file, closed application, tried to open application again and it failed / crashed instantly, tried to reboot: same result). So I removed and reinstalled OpenStudio Application. Application is now working again, now Sketchup plugin is crashing on me after the OpenStudio Application reinstall (The plugin was installed before and was working perfectly before)
Any advice on how to sort out the Sketchup plugin install? Do I need to remove more than the files in the 'Plugins' directory in order to remove the previous installation? I can't remove from inside the Sketchup Extensions Manager cus Sketchup crashes on me unless I manually remove the files from 'Plugins' first? Appreciate any pointers anyone might have.
Thanks! -Ed
Comments