No heating/cooling load in district heat/cooling with Radiative systems
I designed a plant loop for a small house with radiant heating and cooling equipment for a single zone as shown in Figure 1 (district heating/cooling + low-temp radiant variable).
Open studio simulation worked, but the result showed no heating and cooling load for the zone (figure 3). I struggled for fixing this trouble, but no answer for now. I guess my problem is involved with setting up schedules for the radiant system and the plant loop. Can you suggest any insightful idea for me?? Thanks very much!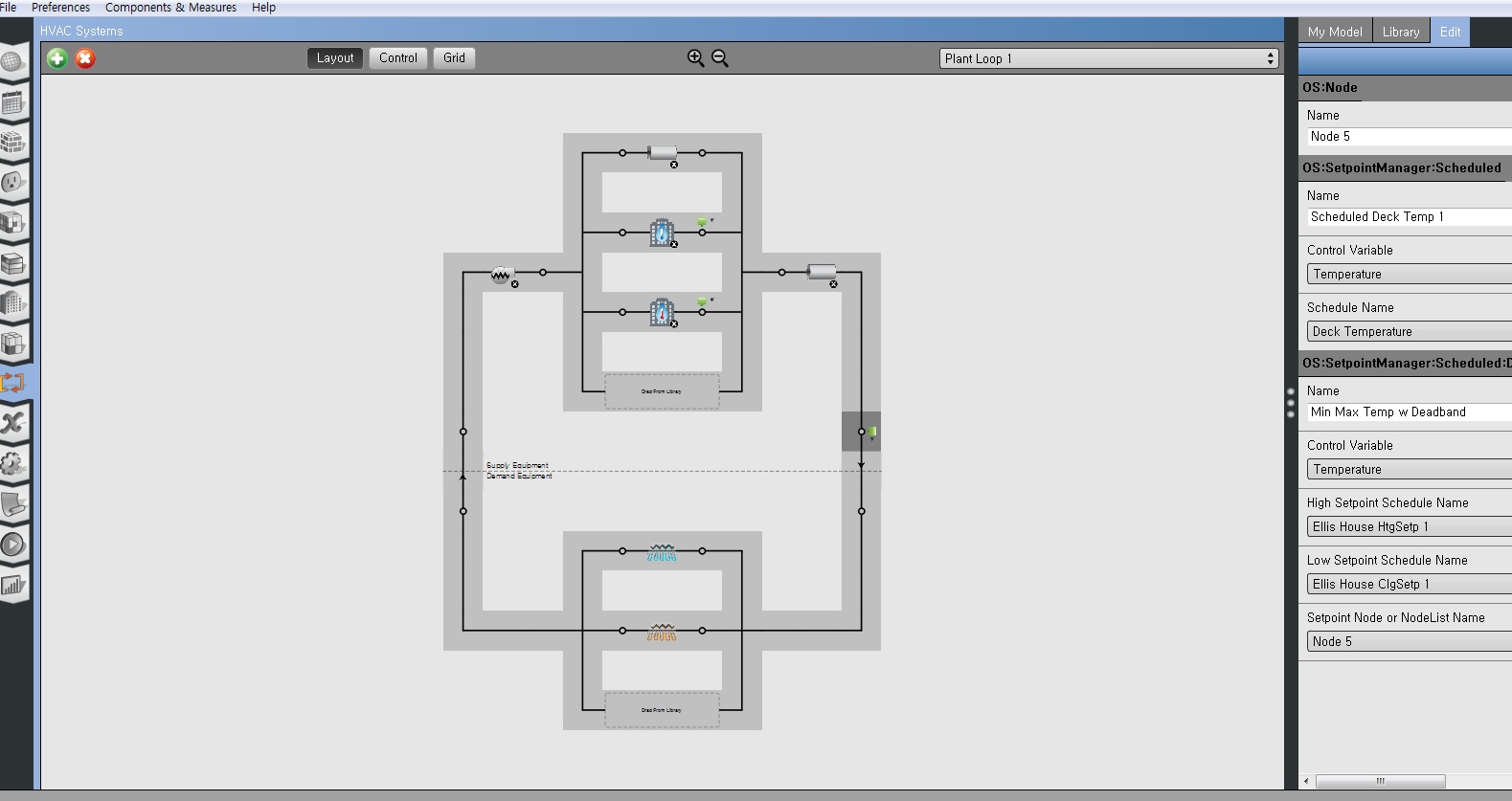 Figure 1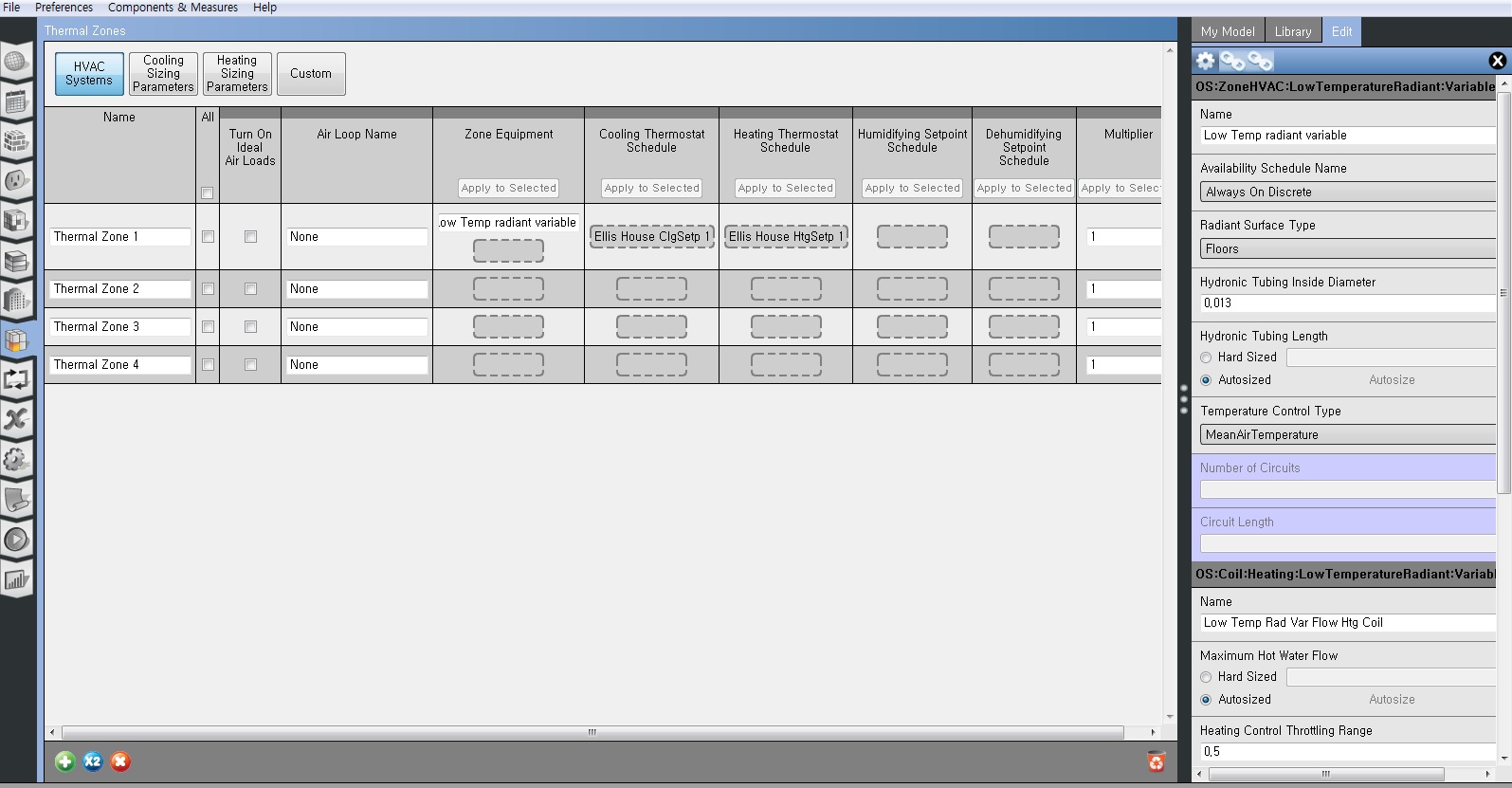 Figure 2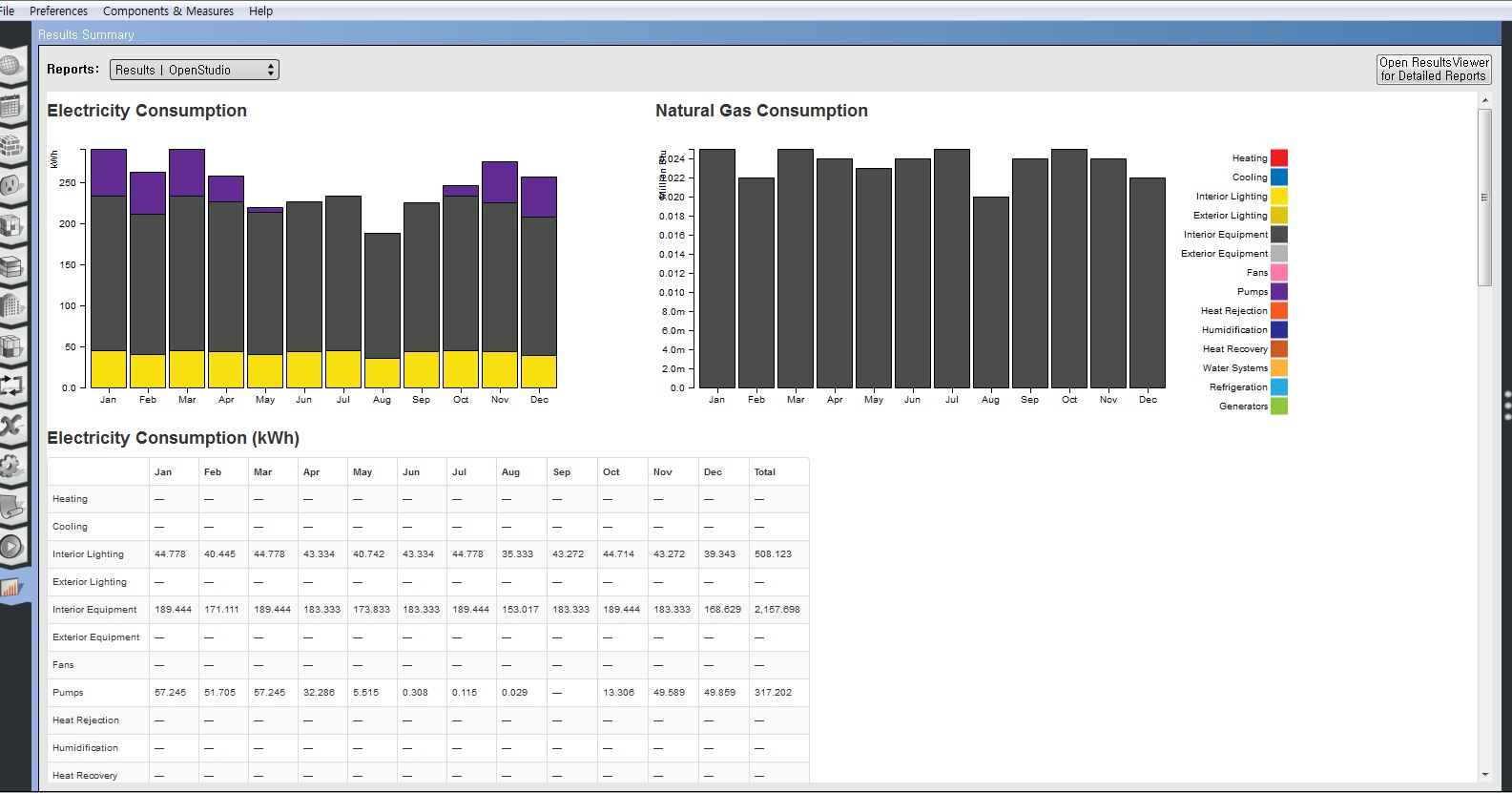 Figure 3
Comments