HAVC load: IdealAirLoad? or zone sizing
Hi everyone. I am an OpenStuido user trying to calculate the HVAC load, but I am confused by choosing from IdealAirLoad and zone sizing method. So I built a simplest room (5m x 5m, defult height, shanghai cswd weather file) to tell the difference from the two methods. Here are what I`ve got from the calculation.
1.zone sizing-Estimated Cooling Peak Load Components (Grand Total is supposed to be the HVAC load)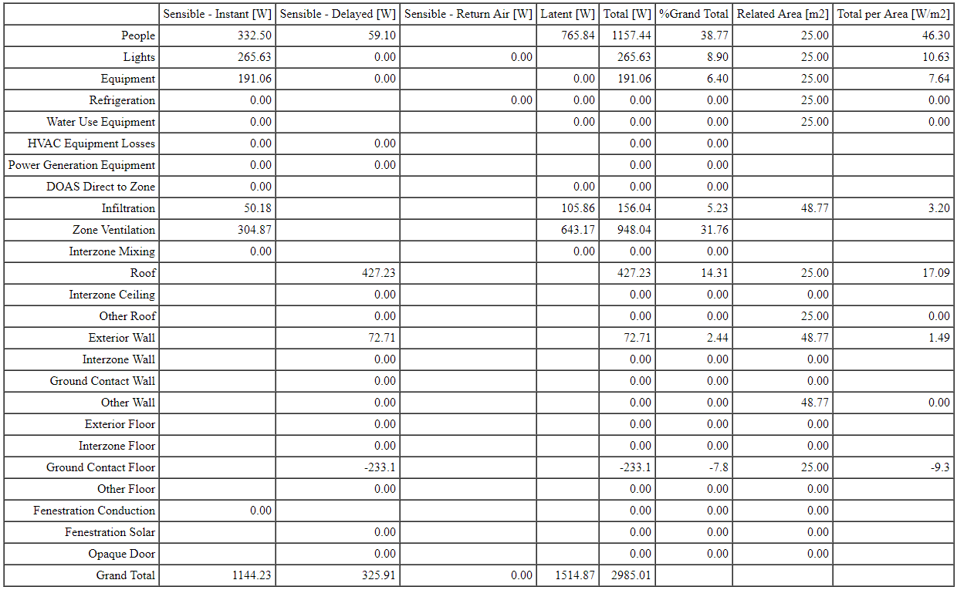 2.IdealAirLoad-outdoor air cooling + Zone cooling ( the total of these two values is suppsed to be the HVAC load )

As we can see, the differece from these two HVAC load Can someone please tell me why this happens? and which method is supposed to be the right one? Thank you!