Is it correct to associate a Thermal Zone and a Thermostat to a room with no HVAC?
I'm working on a building which has 5 rooms and a Variable Refrigerant Flow HVAC consisting of 1 outdoor unit and 3 indoor units.
I'm using OpenStudio Plugin in order to generate the IDF which I'd use as input to a simulation to estimate the electric energy consumed by the HVAC in order to meet the temperature requirements (setpoints).
I divided the building into 5 Thermal Zones (one for each room), and all 3 VRF indoor units are located inside the same Thermal Zone (TZ2, represented in the image attached below).
I associated a Dual Setpoint Thermostat to each Thermal Zone, although only TZ2 contains VRF units; the other 4 Thermal Zones are unconditioned.
This attached PNG image represents the 2D plant of my building on which I also drew the Thermal Zones: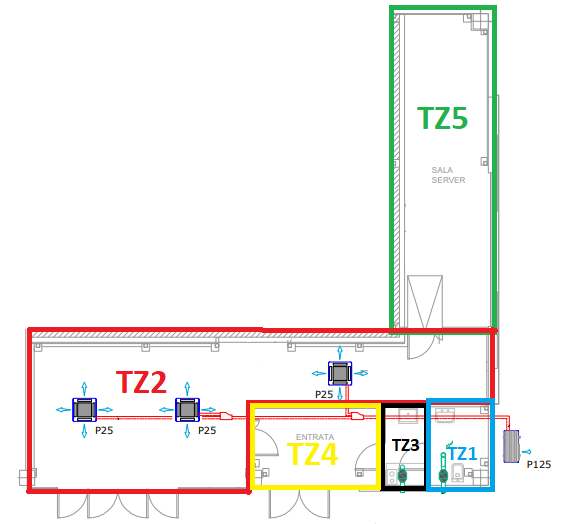 I have some questions regarding my case:
Is it correct to associate a Thermal Zone to a room, although this doesn't contain any VRF units?
Is it correct to associate a DualSetpoint Thermostat even to rooms which don't contain any VRF units ?
Moreover if, in your opinion, the thermal zoning of the building that I did is not so good, you're welcome to propose better ones.
Comments