Trouble controlling temperatures with VRF System.
Hello,
I am modeling a VRF System with no reheat that has an outdoor unit connected to two indoor units that heat one thermal zone. I believe I have modeled the system correctly to my knowledge, but the temperatures of the thermal zone throughout the year are not regulated well.(picture attached)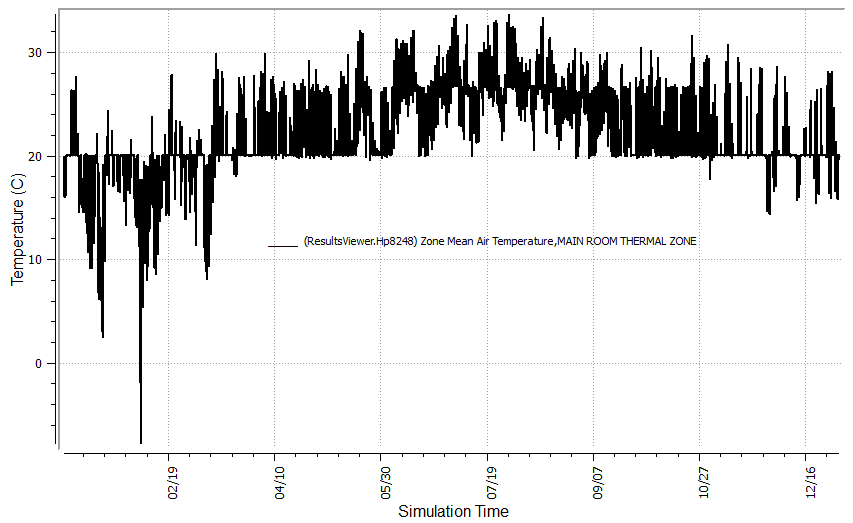 I have the cooling thermostat schedule set to 80 degrees F and the heating thermostat schedule set to set to 68. The system has the availability schedule always on discrete.
This is my first project with open studio/ energy plus so I am not sure where to start to try and fix this issue.
Thank you
Comments