Help Understanding 'Surface Average Face Conduction Heat Transfer Energy' Results?
Hello, I was hoping someone could help me better understand the 'Surface Average Face Conduction Heat Transfer Energy [J]' output variable results? I'm confused by the results I'm getting and wonder if someone can shed some light on what they might mean in this case?
I'm working on a small residential project in a mixed climate (Northeast USA) and while the annual results are all 'normal' (meaning: they look as I'd expect) the Summer Design Day results are very confusing to me? When I look in depth at the output results, all of my opaque surfaces are showing a very peculiar effect where they appear to 'gain' heat (positive conductive heat transfer) for the morning, and then around mid-day they strongly shift to heat 'losing' (if I'm understanding the sign convention correctly here, positive values indicate 'gain' into the space and negative values indicate 'loss' for this output variable?)
You can see the effect here for one example surface (one of the roof surfaces):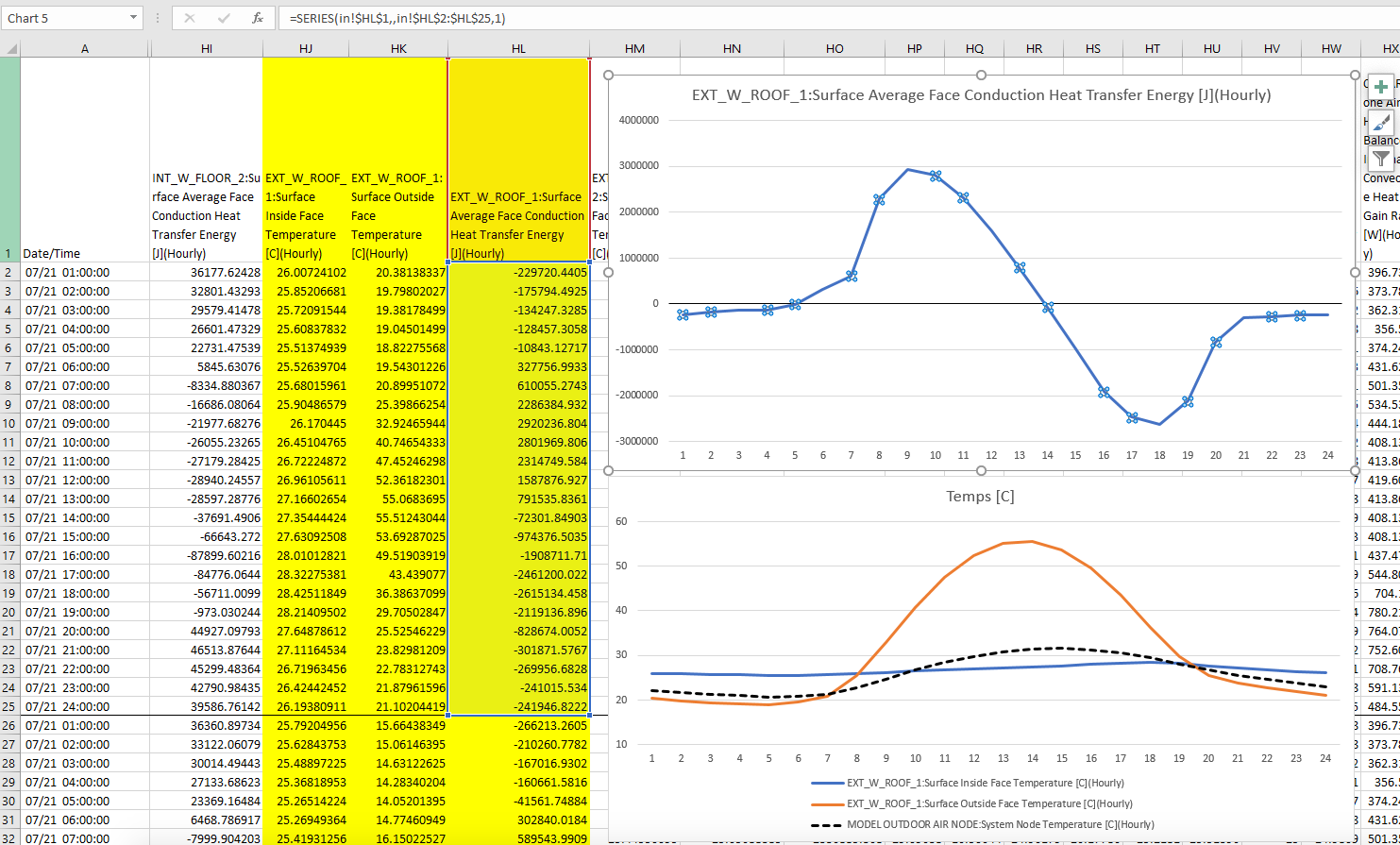 The surface temps seem to show that, as I'd expect, the outer surface temp is higher than the interior until sundown, and so I'd expect the surface face conduction to be consistently positive (heat gaining to the space)? But I must be either doing something wrong, or I'm misunderstanding the meaning of what this output variable is reporting?
---
The surface is using just a simplified assembly with a 1" mass-layer inside and out, and then a single thermal control layer in between:


---
And I should note, I'm seeing basically the same effect for all my surfaces here. If I total them up by zone, that looks like: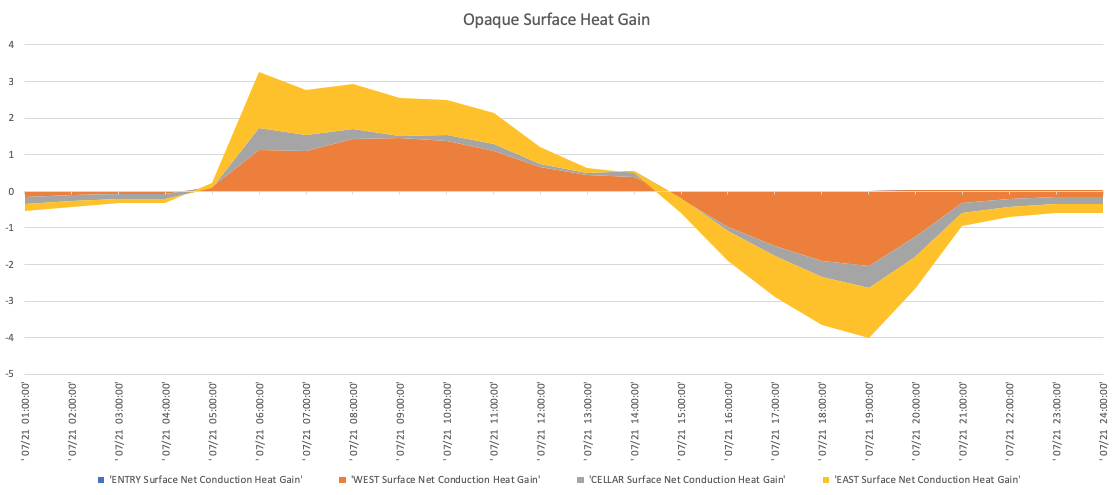 Can anyone help me understand what I'm seeing here, what these results mean and why it would be the case that I'd be seeing such strong heat 'loss' (negative conductive heat transfer) in the afternoons for these surfaces? Thanks so much for any thoughts, input or clarifications on this.
best, -Ed