Substantial degenerate convex surfaces, how does one use ShadowCalculation, PixelCounting method?
I am having a terrible time trying to address degenerate convex surfaces in my EnergyPlus model.
I was able to isolate and delete some surfaces but Surface 75 (attached) is significant.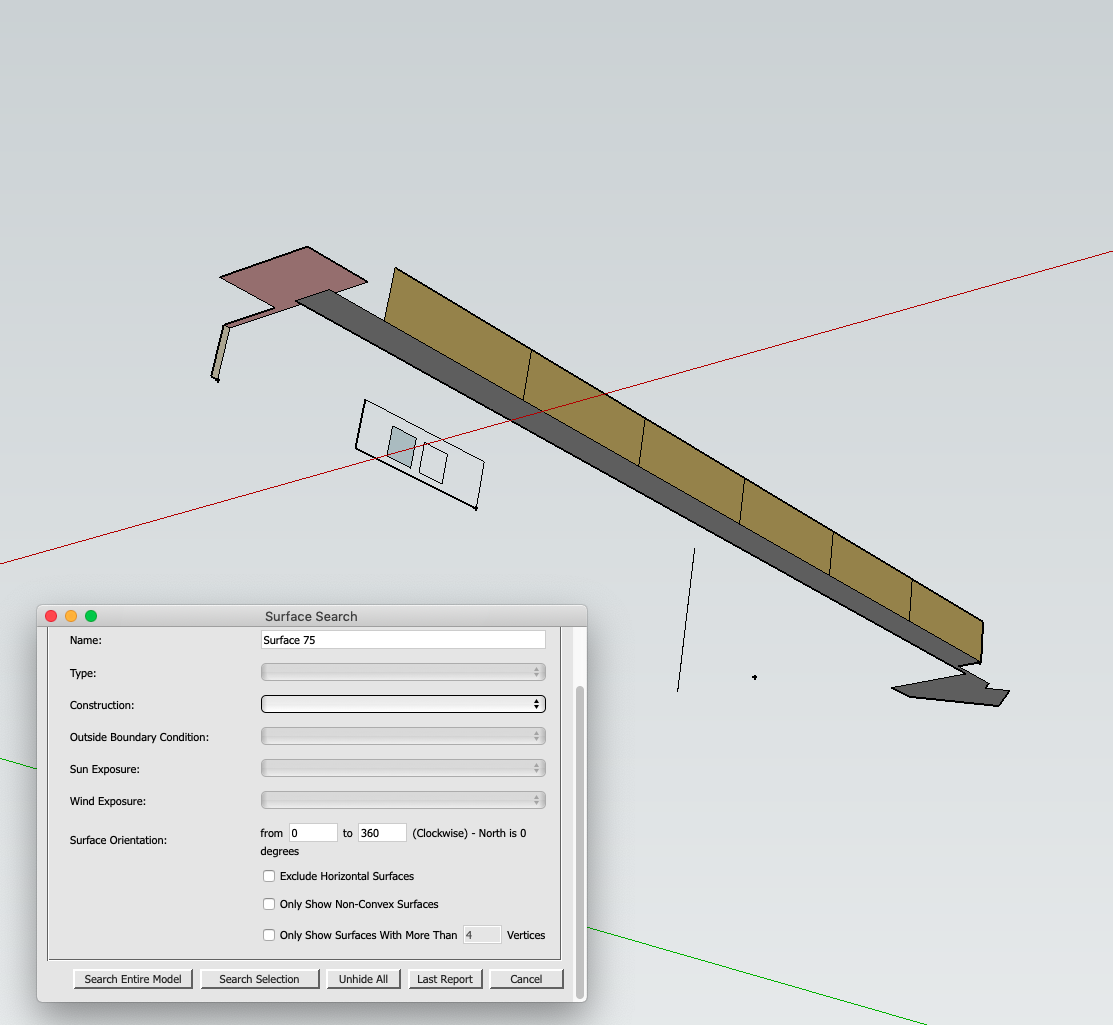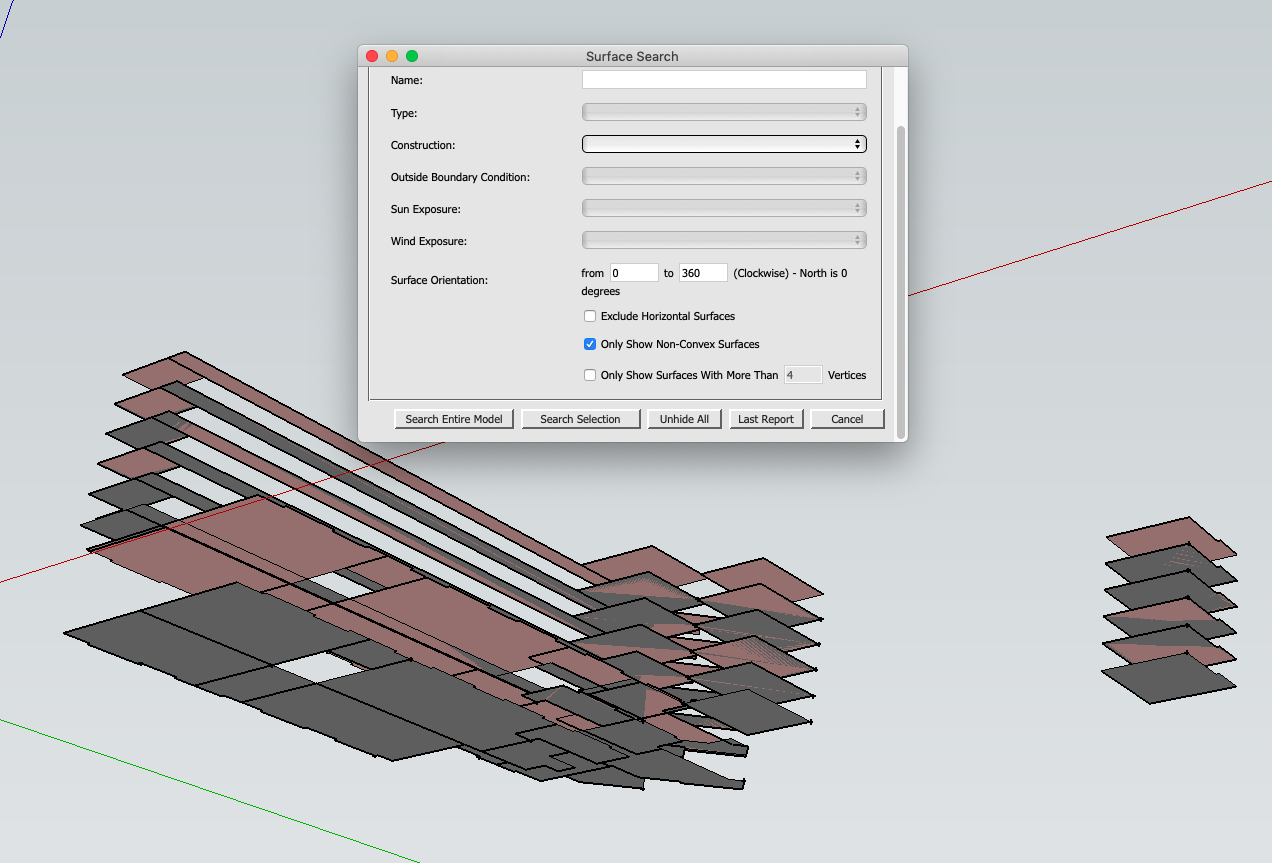 I have been told by support that I can use something called ShadowCalculation, the PixelCounting method. However, I cannot find any resources online.
Do you know how to use ShadowCalculation's PixelCounting method? Or do you know of a way that I can prevent degenerate convex surfaces from happening to begin with?
Thank you, Cullen