Using chiller to temper WSHP loop
Can anyone share how to use chiller that supplies 44F to temper WSHP loop to operate at 85F? I have used the following configuration and cannot get intended temperatures.
At the main WSHP loop-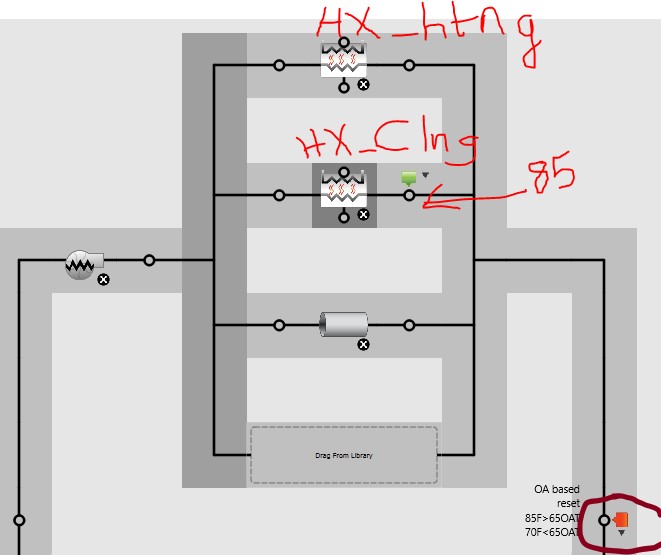 Here is HX config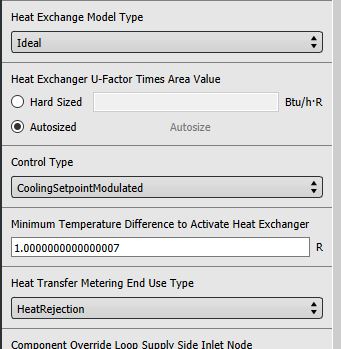 At the primary cooling loop-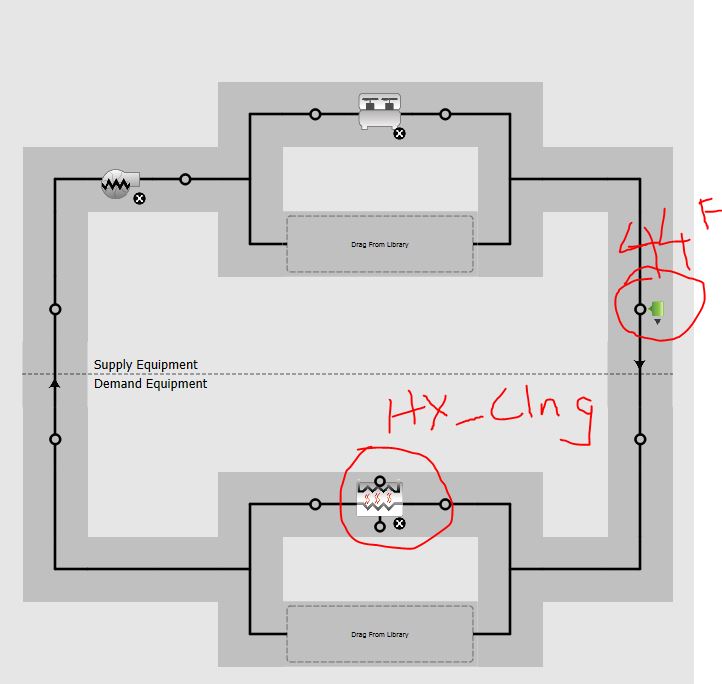 In real life, a tempering valve would accomplish this, but as I understand that tempering valve is not a solution for such situations in open studio/energy plus.