Fatal warnings in jEPlus
Hello,
I tried to run jEPlus.... but it doesn't work again :(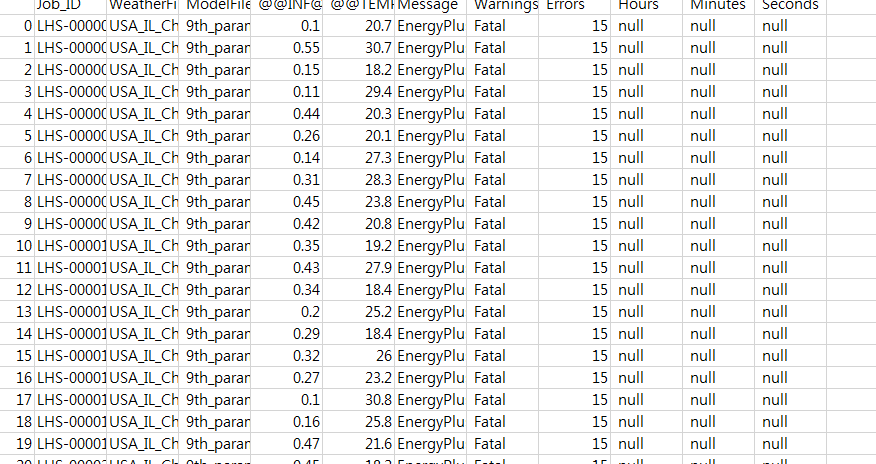 I think that's because I didn't define rvi file correctly.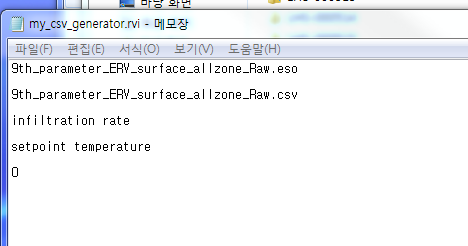 Is it right way to define rvi file?
or maybe i put parameter name, description, search tag arbitrary..........
( i only changed parameter item on the left side of the picture)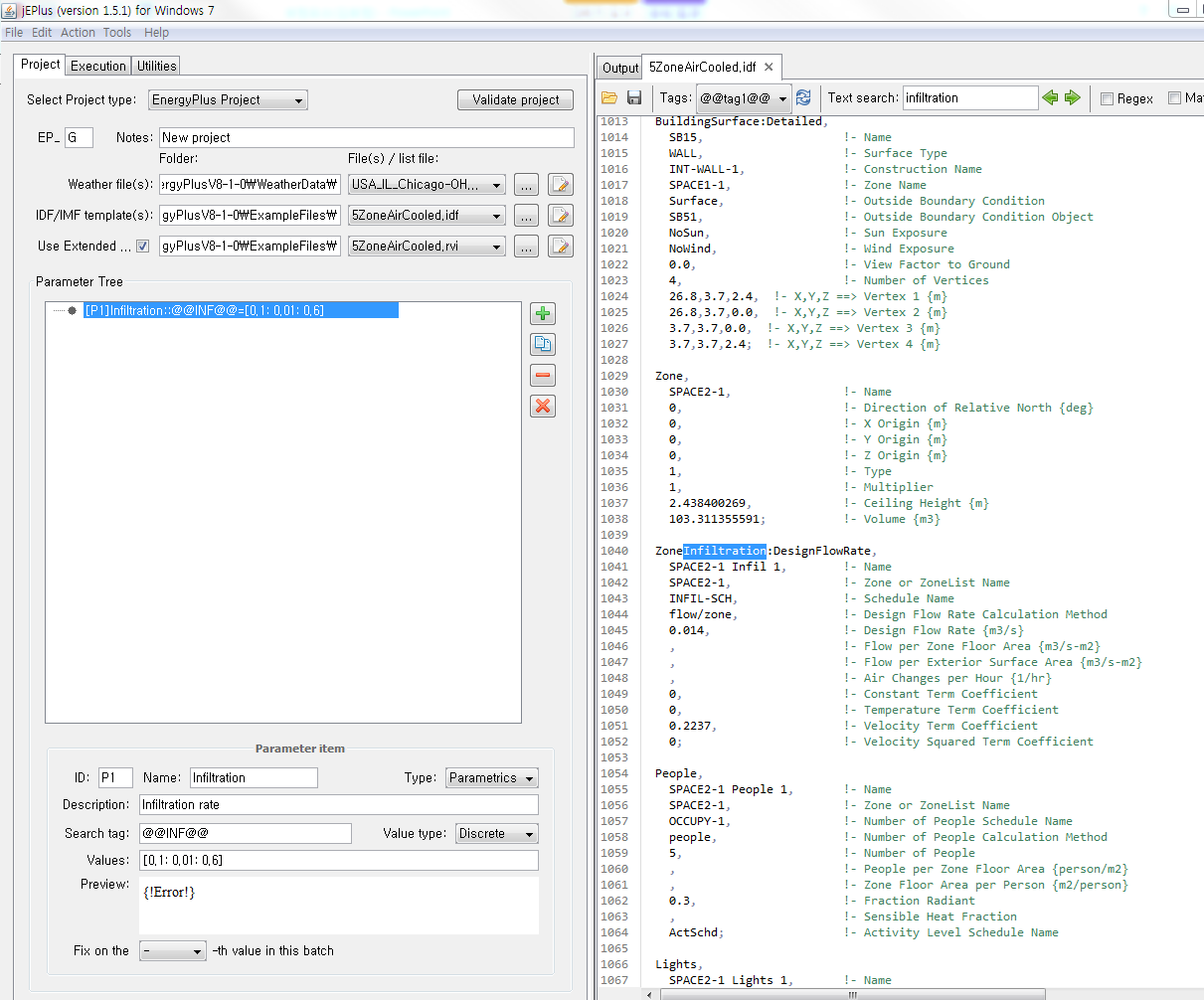 i mean i didn't change @@~~ @@ in an IDF file.....
i saw " string must not naturally occur in an IDF file" ...........how can i change it.....?
My parameter is
1.infiltration rate [0.1: 0.01: 0.6]
2.setpoint temperature [18: 0.1:32]
I also execute 1000 lhs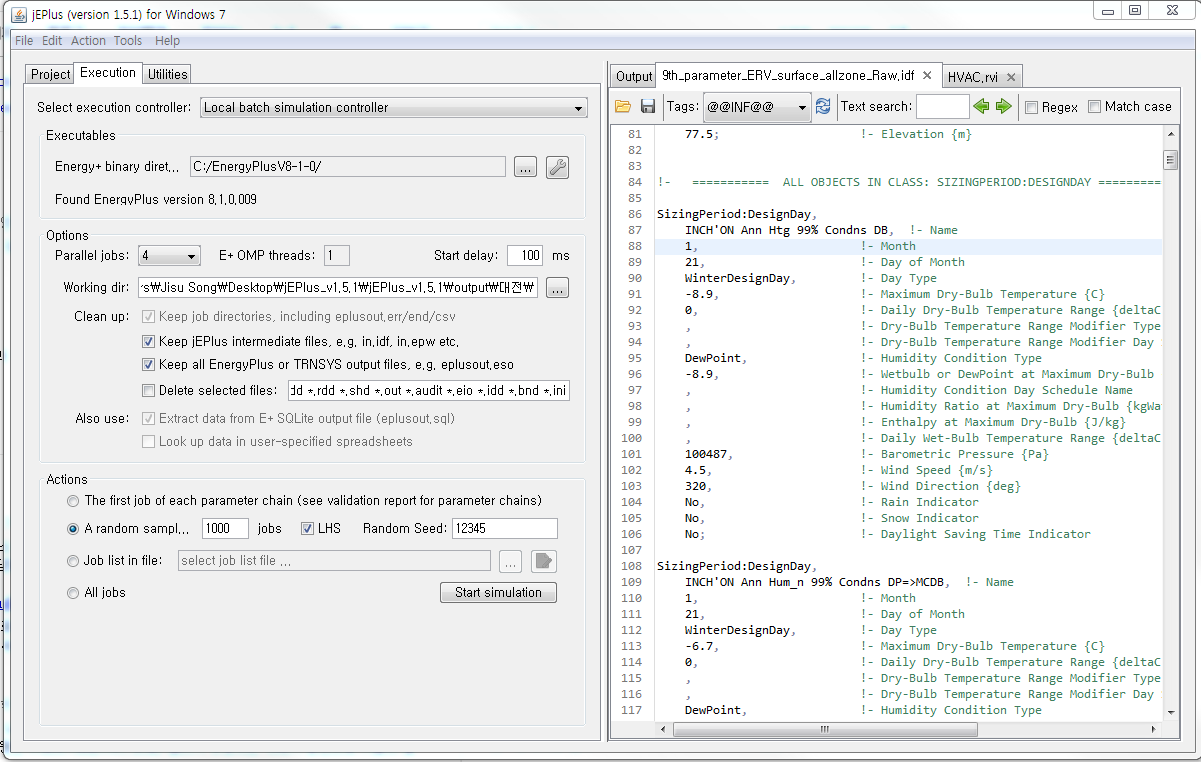 Thank you so much!!!!
Comments