EDAPT Export help fro PAT
Having a very tough time in PAT getting my alternates to my baseline model to export to EDAPT properly.
Anyone have an idea of what I'm doing wrong.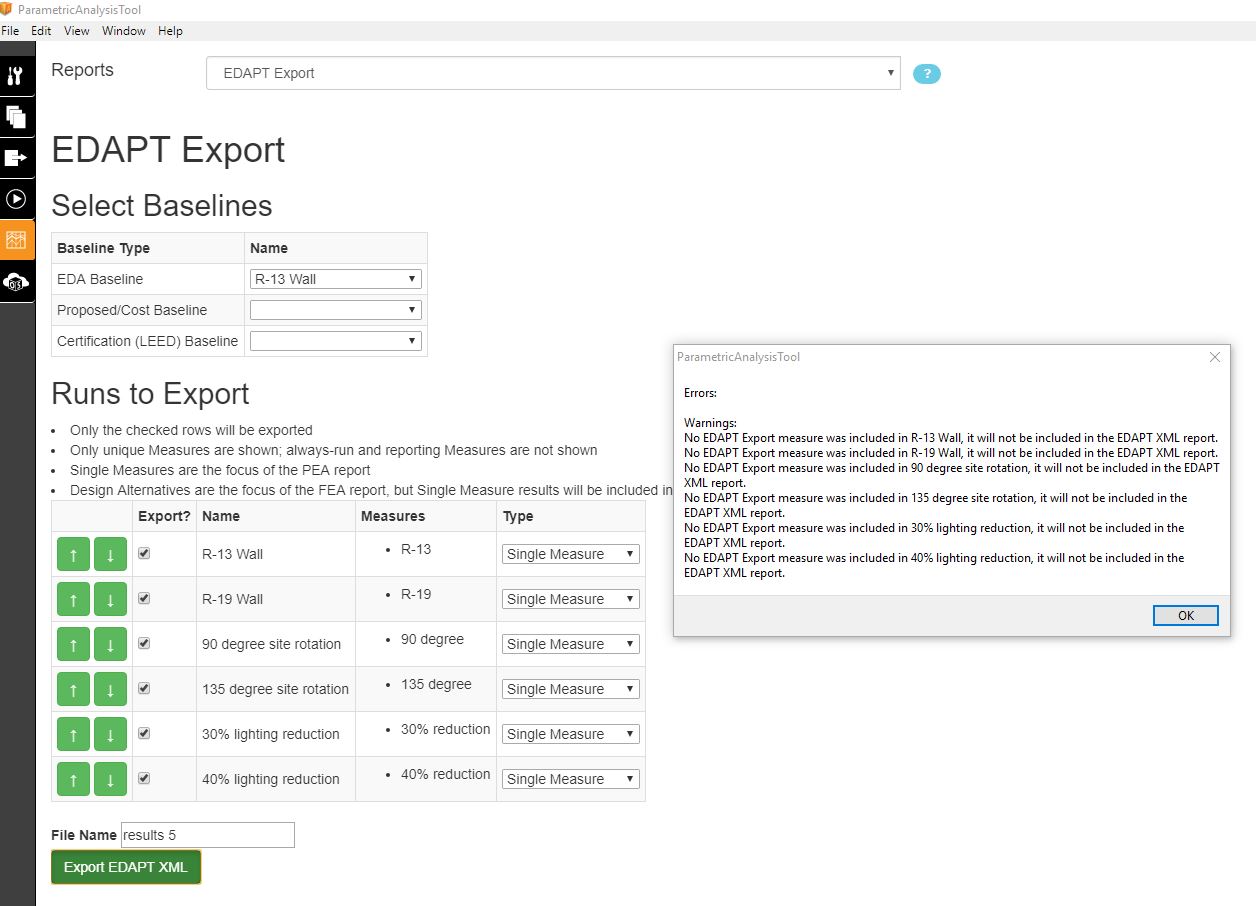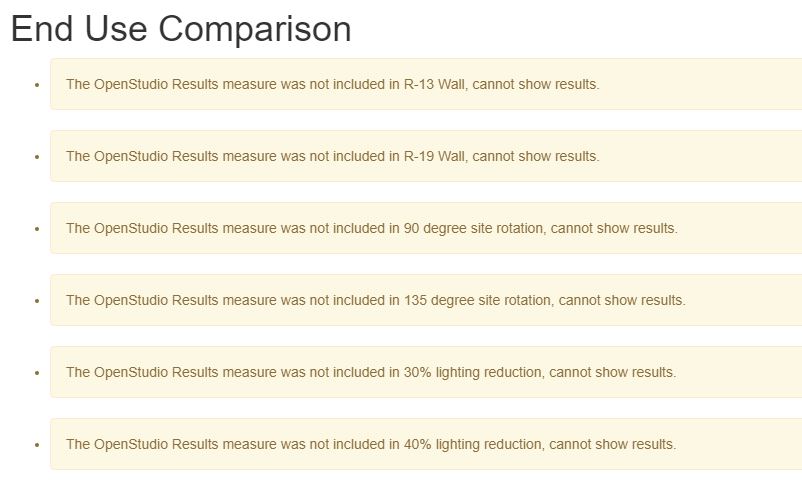 Keeps saying no edapt export measure was included (the corresponding measures are in my OpenStudio model baseline), it will not be included in EDAPT XML report...
Comments