Cooling Supply with dual compressor chiller and ice thermal storage
I am now trying to modeling a cooling plant which served by dual compressor chiller and ice thermal storage.
Dual compressor chiller can charge ice storage during night-time and supply the chilled ethylene glycol during day-time when cooling demand is larger than ice storage capacity.
Below is simple line diagram of the system.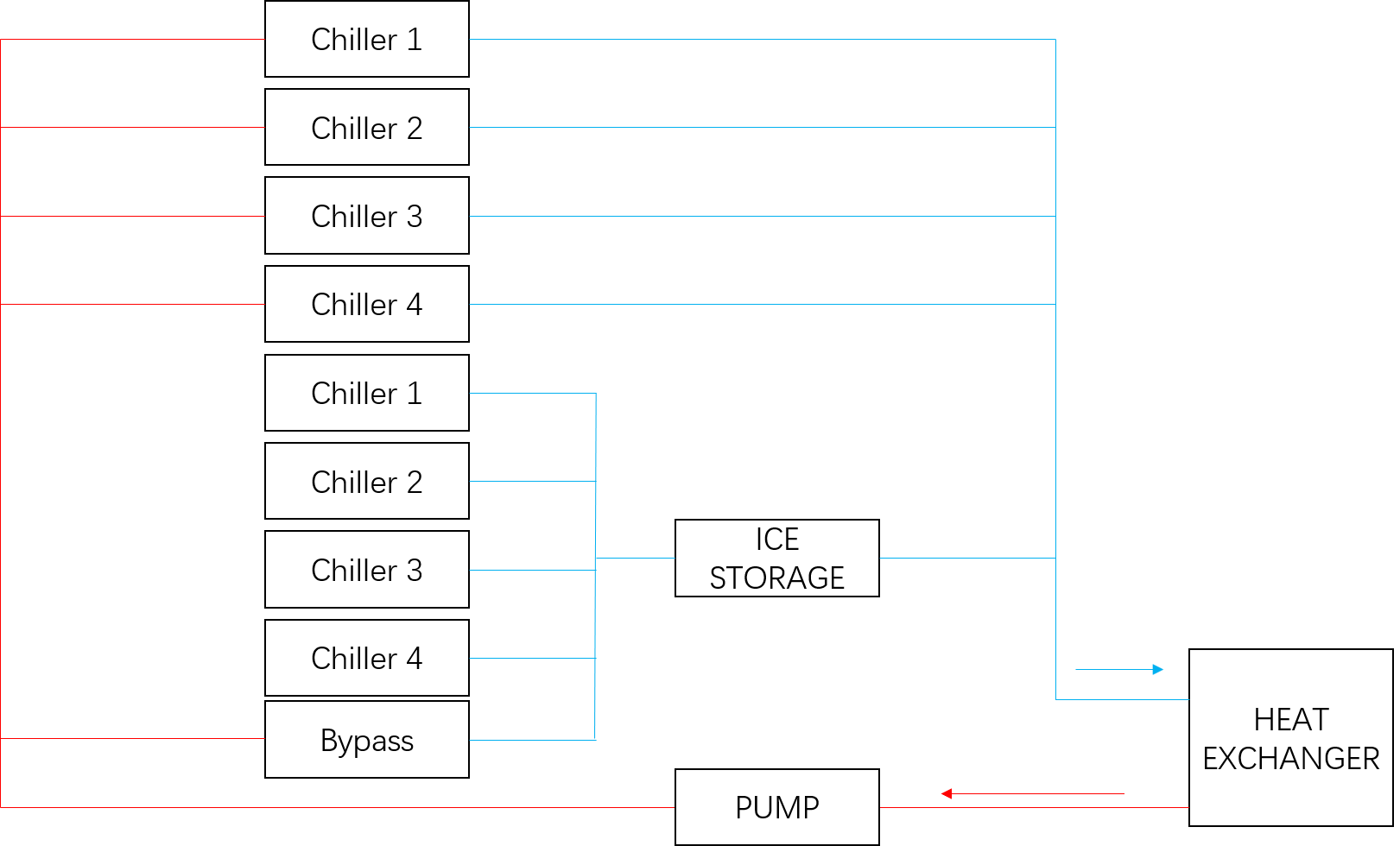 Here is my questions:
Does EnergyPlus have duel compressor chiller component?
I cannot find a chiller object which has dual compressor.
Should I model two chiller objects which have different design condition instead of one dual compressor chiller?

How to model a parallel supply loop?
The system may supply chilled ethylene glycol from both ice storage and chiller during day-time and it requires two connector in supply loop which is not available in Energyplus.
Should I model chiller supply loop and ice storage supply loop independently with fluid-to-fluid heat exchanger which doesn't existing in real design? If yes, as the supply loop is designed with only one set of pumps, how to properly model the pump in the added supply loop?