Why do I get a "Run-time error '13': Type mismatch" every time I try to launch IDF editor?
For some time now I'm unable to launch the IDF editor. Every time I try (either from the EP-lauch or directly from EP installation directory) I get a Run-time error '13': Type mismatch. I've tried uninstalling and reinstalling EP and tried different versions (8.2; 8.9; 9.2 & 9.3) but I always have the same issue. I've been using EP and IDF editor for several years and I'm only having this issue since a couple of month. This issue is only on my local machine (Windows 10 - 64 bits). When I use a remote machines it works just fine.
Any idea on how to solve this?
Thanks you very much in advance and best regards!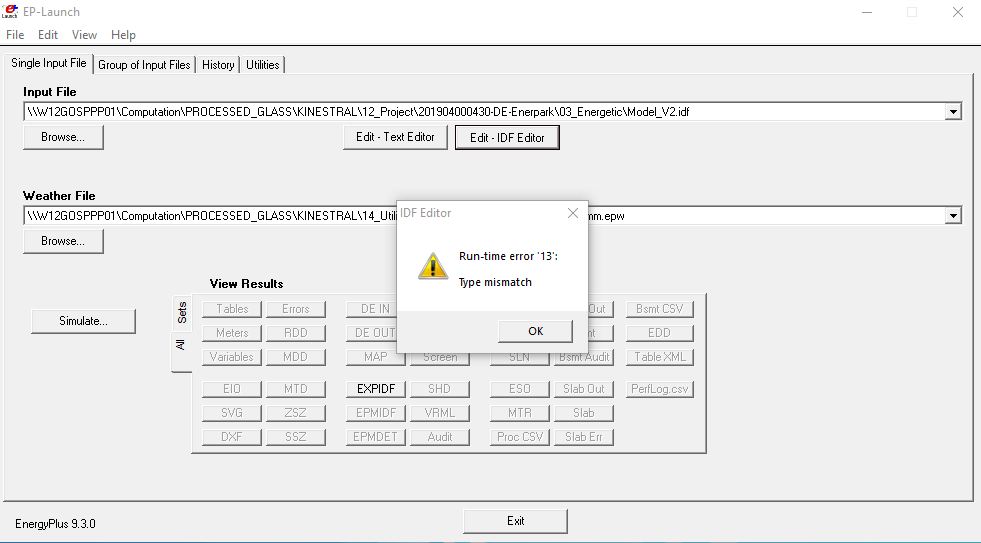 Comments